Seven Reasons Why the Red Sox will Win the World Series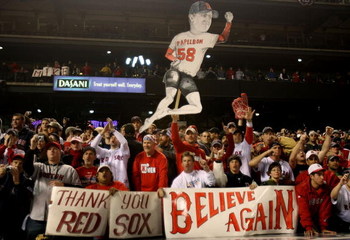 The best team in this decade may not be the best team in the league (or even their division). But a recent 'Sports Illustrated' players poll revealed that 31 percent of MLB players believe that the Red Sox will win the World Series. Other teams mentioned were the Dodgers (second with 22 percent), Blue Jays (tied in third with 9 percent) and St. Louis Cardinals (tied in third with 9 percent).
Nick Green Is Doing Great This Season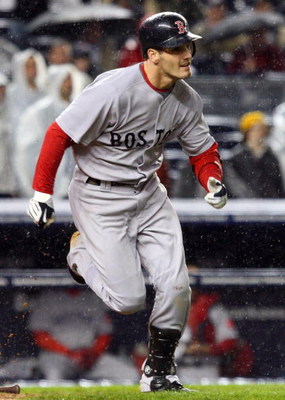 Nick Green was invited to the 2009 Red Sox spring training after spending all of 2008 with the Yankees AAA farm team. Green has been the Red Sox starting shortstop after early-season injuries to platooning shortstops Jed Lowrie and Julio Lugo. Green is hitting a career high .288 in 37 games this season with a .352 on-base percentage and a .414 slugging percentage. Green has one home run, 11 doubles and 17 RBI. He has 32 hits in 37 games.
The Red Sox Pitching Staff is Owning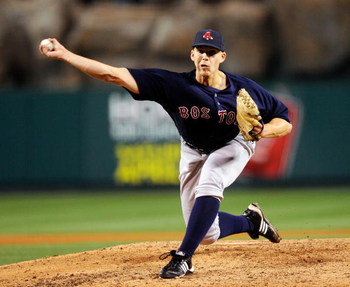 Justin Masterson, Jon Lester, Brad Penny, Manny Delcarmen, Josh Beckett, Tim Wakefield, Ramon Ramirez, Dice-K and even Daniel Bard are all pitching in (no pun intended) one of the best pitching staffs in the Bigs.
Rocco Baldelli Is with His Hometown Team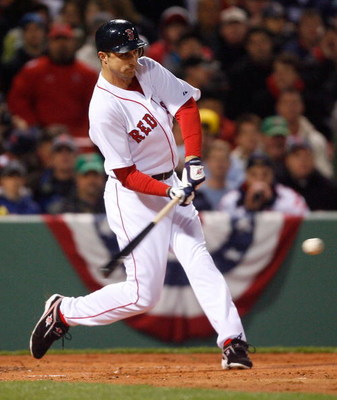 Rocco has played his entire career with the Tampa Bay (Devil) Rays, playing against his his hometown team. He has one more homer than David Ortiz and is hitting .265 with two home runs and seven RBI with 13 hits in 16 games.
Jason Bay is Terrorizing the Opposition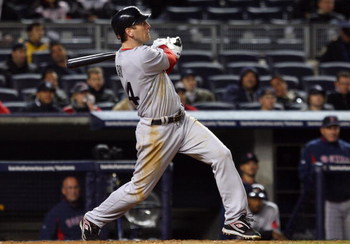 Jason Bay grew up a Red Sox fan in Trail, British Columbia. He's continuing the 'Trail' of All-Star left fielders in Boston, with Ted Williams, Yaz, Jim Rice, Mike Greenwell, Manny Ramirez, and now Jason Bay. Oh, and he did it all without using steroids, Manny. Bay is hitting .285 with 17 home runs, 51 RBI, with 53 hits in 52 games.
We Don't Need Tex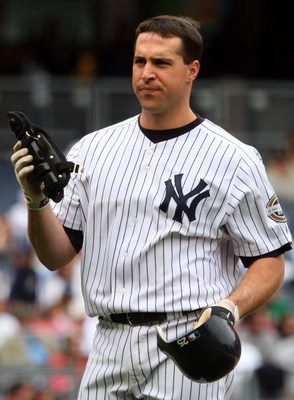 Mark Teixiera was the apple of every AL East fan's eye—the Orioles, Red Sox, and Yankees. The Yankees ultimately got him. Tex may be tearing the cover off the ball since A-Rod came back, but Boston doesn't need him.
We Have a Hugely Deep Farm System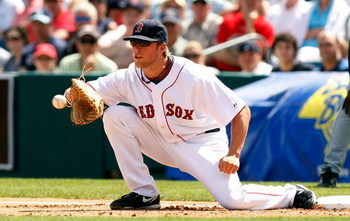 Lars Anderson is the best Red Sox prospect for 2009, according to Baseball America. Dustin Pedroia, Jon Lester, Kevin Youkilis, Jacoby Ellsbury. Others that are coming up are Felix Doubront, Jeff Bailey, and Gil Velazquez.
The New Uniforms Are Cool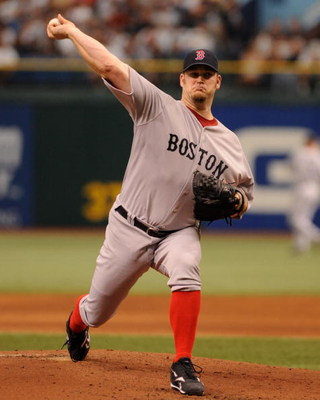 They're called "Retro Roadies" and I like them, except for the blue alternate road uniform and the occasional blue pair of socks. But I really like the new unis. They're much better than the old ones, as the Red Sox mesh past and present flawlessly in the road uniform. They look like the road uniforms that the Sox wore in the Ted Williams-era.
Keep Reading

Boston Red Sox: Like this team?