Who says rumors in the NBA aren't as interesting anymore?
Though many of the big chips like Luol Deng and Rudy Gay have already been moved, there are still several interesting moves possibly out there. And with Deng now off of the Chicago Bulls' roster, there appears to be more than one way the Bulls could go in the offseason.
And after the Andrew Bynum dump by the Bulls, where will the former Cleveland Cavaliers center wind up signing?
With a few ideas being thrown around with each topic, here are the most recent rumors on trades and signings in the NBA.
Smith Still Staying Put in New York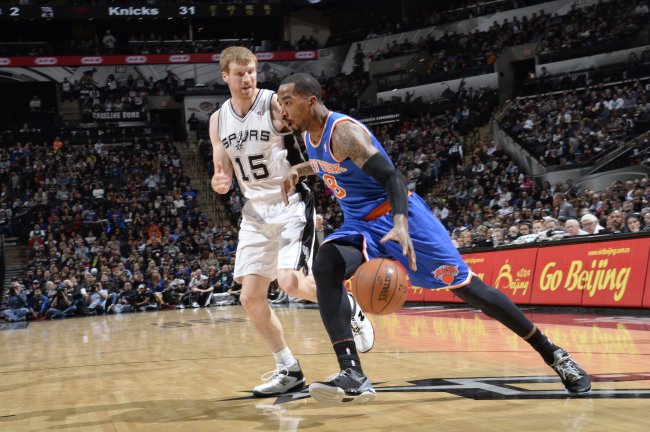 D. Clarke Evans/Getty Images
Oh, J.R. Smith. He's been benched multiple times. He was part of a heated confrontation with coach Mike Woodson, according to Royce Young of CBS Sports.
The poor guy can't seem to stay out of the headlines for his recent antics, and despite their best efforts, the New York Knicks can't seem to get rid of him.
In their most recent attempt to unload Smith, the Knicks appear to have swung and missed yet again. According to Chris Mannix of Sports Illustrated, the Denver Nuggets are not interested in a Smith-for-Andre Miller trade:
Denver has no interest in an Andre Miller-JR Smith swap. The Nuggets have no interest in Smith, period.

— Chris Mannix (@ChrisMannixSI) January 15, 2014
The last sentence is really telling about what most teams, not just the Nuggets, think about a deal for Smith. Even for a player like Miller, who was suspended, Denver wasn't willing to trade for Smith.
Whether teams think Smith is talented or not, it appears that his recent issues make him appear toxic despite winning the Sixth Man of the Year Award last season.
Bulls Backup Plan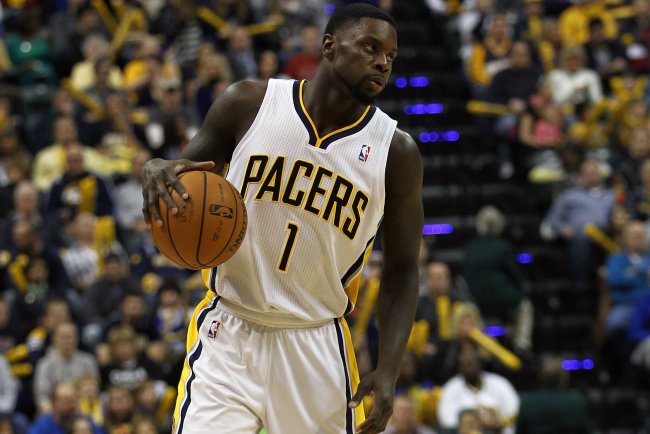 Pat Lovell-USA TODAY Sports
The Bulls started the season with hopes of contending with the Miami Heat and Indiana Pacers for the Eastern Conference crown. Before the Chicago train ever truly got on the tracks, another Derrick Rose injury would cost him the season and left the Bulls once again floundering and looking forward to the NBA draft rather than the postseason.
But there appears to be hope in the form of the offseason and the dumping of Deng to the Cavaliers. With the money freed up, Chicago can now look to make a few deals after the season concludes.
Though they might not be able to add a big-name player like LeBron James or Carmelo Anthony, there are other names that might entice the Bulls. As Joe Cowley of the Chicago Sun-Times points out, a player like Lance Stephenson could make sense for Chicago in the offseason:
If they fail to land a star of the magnitude of Anthony or James, there is a consolation prize. The Bulls would love to nab Lance Stephenson from the Indiana Pacers, move Jimmy Butler to the three and add highly touted Nikola Mirotic after using the amnesty clause on Carlos Boozer. That would give them a talented roster, but still not a great one.
Are James or Anthony better players? Yes. But Stephenson is still a budding star in the NBA who has the potential to bolster any roster. And at 23 years old, Stephenson is an important key to the Pacers' success this season.
The addition of Stephenson would help build around Rose's return next season, but more signings would be necessary for the Bulls to become serious contenders in the postseason.
Bynum Buzz: Heat Clearing Space?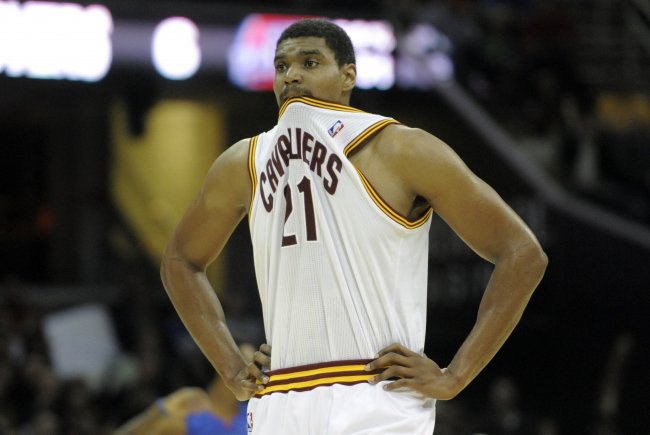 David Richard-USA TODAY Sports
Bynum is still sitting in the unemployment line likely with a fishing pole in hand just looking for an NBA team to take the bait. The only problem: No one is biting on the former All-Star, at all.
Which team will sign Bynum?
Dallas Mavericks President of Basketball Operations and General Manager Donnie Nelson said in a recent interview that his team is not interested in signing Bynum, according to The Dallas Morning News:
"We're happy with the 15 that we've got," Nelson said. "You never say never in this league, but that would be a long to long-long-long shot if that happened."
So you're saying there's a chance? No, not really. Considering that Nelson called him a long-long-long shot, Bynum might as well move on.
Though the Mavs have spurned Bynum, a recent trade could inspire hope for the big man. According to Adrian Wojnarowski of Yahoo! Sports, a three-team deal is going down between the Heat, Boston Celtics and Golden State Warriors:
Boston has traded guards Jordan Crawford and Marshawn Brooks to Golden State, league sources tell Yahoo Sports.

— Adrian Wojnarowski (@WojYahooNBA) January 15, 2014
From Miami, Boston will also receive Philadelphia's projected future first-round pick and a future second round pick, league source tells Y

— Adrian Wojnarowski (@WojYahooNBA) January 15, 2014
That deal brought up an interesting equation, as Bill Simmons of Grantland.com points out:
Hidden subplot to watch from that NBA trade: Miami now has the extra roster spot and a little extra $$$$ to roll the Andrew Bynum dice.

— Bill Simmons (@BillSimmons) January 15, 2014
Though the opportunity could be out there for Bynum to sign with the Heat, it couldn't have come at a worse time. With Greg Oden finally making his return to Miami's bench on Wednesday night, it looks like the issues inside might be solved if the big man can remain healthy.
If Bynum does in fact sign with the Heat, he would join a no-nonsense roster that is on a mission to win the east. And with Erik Spoelstra at the helm, it might be a perfect situation for Bynum to come in and flourish.
Whoever ultimately signs Bynum will be adding a player who has plenty of potential, but is the risk really worth the possible reward?