Updates from Tuesday, Jan. 21
Southampton owner Katharina
Liebherr
has released a statement on the
club website
after the exit of Nicola
Cortese
's exit. It reads in part:
I am absolutely committed to ensuring that the club continues this success. I have met our manager Mauricio Pochettino and have given him my complete support to build on the good work that has already been achieved. We have also said that we have no plans to sell any of the squad during the January transfer window. Yesterday I met the rest of the staff and gave them the same message of support.

We are now in the top half one of the most competitive leagues in the world, playing attractive football with a young and ambitious team, and poised to move into world-class training facilities. We have much to be thankful for. I am particularly excited that the Southampton tradition of nurturing and providing young talent with first team opportunities is set to flourish with the strong academy foundation we have put in place.

Off the pitch, my priority is to establish the proper running of the club at the top. I also have a strong team of advisers around me as we plan the way forwards. As soon as we have more news to share, we will do so.
---Original Text---
Nicola Cortese's resignation as chairman of Southampton looks all the more certain after it was claimed that owner Katharina Liebherr is ready to replace the Italian in the role.
BBC Sport's Ben Smith reports the decision has been made in reaction to Liebherr's wish to sell the club, with Mauricio Pochettino's position as manager of the club looking uncertain as a result.
The club later confirmed the move on its Twitter account:
Southampton FC announces that club owner Katharina Liebherr has taken on the role of non-executive Chairman. #saintsfc

— Southampton FC (@SouthamptonFC) January 15, 2014
Southampton FC announces that club owner Katharina Liebherr has taken on the role of non-executive Chairman. #saintsfc

— Southampton FC (@SouthamptonFC) January 15, 2014
Katharina Liebherr: "With great regret we have accepted the resignation of Mr Cortese." #saintsfc

— Southampton FC (@SouthamptonFC) January 15, 2014
Cortese's tenure at the south-coast club has been with its share of controversies since being appointed as an executive member in 2009, but recent seasons have proven to be fruitful ones under the guidance of the Swiss-educated banker.
Smith reveals in his report that the 45-year-old actually tendered his resignation with the club three months ago, and has since been serving the remainder of his contract.
Liebherr is the daughter of former club owner Markus and took over its ownership in 2010 following her father's passing.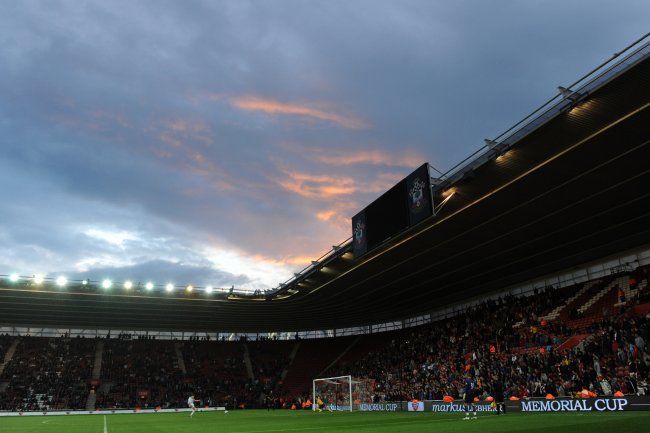 Steve Bardens/Getty Images
It's a bitter twist in what has otherwise been a time of great success for the club, who had shown strong Premier League form in the first half of the campaign and even looked like candidates for European qualification at one point.
The Saints are currently ninth in the Premier League table and sit just seven points away from seventh-place Manchester United.
Is Cortese right to step down from his position at Southampton?
As Sky Sports states, Cortese's position at the club also looked uncertain at the end of last season. It was then that Pochettino stated his allegiances, giving a sign that the chairman's retention in the position was crucial to his future at the club:
"If (he) Cortese doesn't work here... I would not understand a Southampton with Nicola being here. The person who has put his faith in me at Southampton is Nicola Cortese."
However, the Daily Mail's Neil Ashton (via Lee Clayton) says that Cortese is attempting to convince the Argentinian not to follow his lead and remain at the helm:
Breaking: @neilashton_ reports that Nicola Cortese is at St Mary's pleading with Mauricio Pochettino not to quit. More to follow @MailSport

— Lee Clayton (@LeeClayton_) January 15, 2014
Liebherr isn't thought to have the same interest in the football club that her father once held, which would explain why her decision to sell has caused upset at St Mary's Stadium.
Until a successor is appointed or a sale of the club sanctioned, the German heiress will continue to rule in both an owner and chairman role.