Minnesota Vikings: Top 10 Players Who Need To Have a Great Season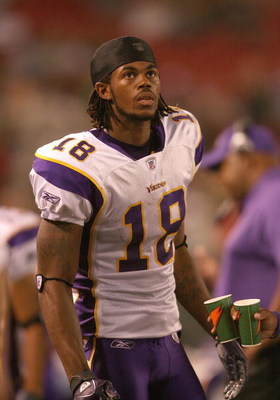 The Minnesota Vikings have all the potential in the world to win a Super Bowl.
Here is a list of 10 players on the Viking's roster who could have breakthrough seasons and/or need to improve their play in order for the Vikings to have a Super Bowl caliber team.
This is just a fun little list I made up and I would love all the opinions you guys have on it.
10. Chad Greenway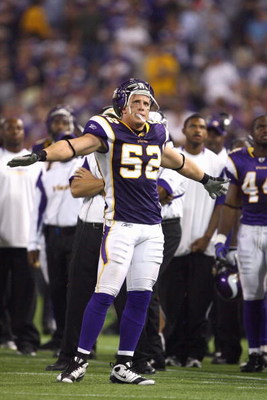 Chad Greenway, the Vikings' WLB and the former Iowa Hawkeye, has the potential for a pro bowl season.
Last season, Chad Greenway had 89 solo tackles (115 tackles altogether), 5.5 sacks, and 3 forced fumbles. Those are very good stats, but he has the potential to do better and make this team better.
9. Visanthe Shiancoe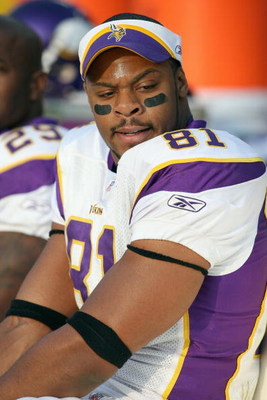 Some people could say that his breakout season was last season because he had 42 receptions, 596 yards, and among the league leaders in touchdowns for tight ends with seven.
He needs to continue this kind of play and improve on it to help whomever the quarterback may be (Sage, T-Jack, Favre).
The tight end is the quarterback's best safety option, especially for young QB's. I expect Shiancoe to be among the league leaders in every tight end category.
8. Cedric Griffin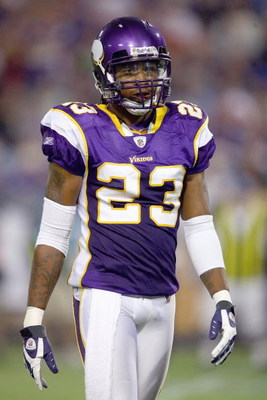 Cedric Griffin had a poor start to last season, but began to come around towards the end of the year.
He finished the season with only one interception but was third on the team with 91 tackles.
Griffin needs to be the Vikings' No. 2 corner next to Antoine Winfield.
Ced is a sure tackler but needs to work on his coverage to start making more plays.
7. Phil Loadholt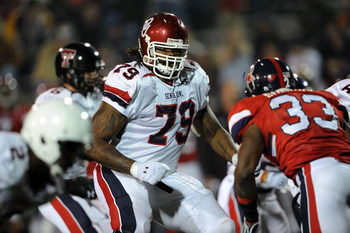 Phil Loadholt, the second-round pick for the Vikings, was drafted for a reason, and that is to sure up the RT problem for many years.
Right tackle has been a problem for a few years now with the Vikings. The dude is a mammoth at 6'8", 337lbs. Slower feet won't help him on the pass rush but he is one really strong guy.
A lot pressure will be put on him to start on this already good line, but he has a guy on the other side of the line (Bryant Mckinnie) that is very similar to his stature that can help him out.
6. Ray Edwards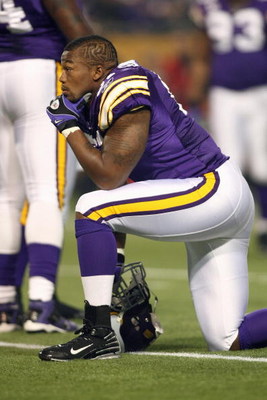 Ray Edwards, the starting defensive end on the opposite side of Jared Allen, only had 54 tackles and five sacks. I think he guaranteed about 10 sacks during last year's offseason.
Edwards will be in competition with Brian Robison and Kenechi Udeze, who just returned to the team since he discovered he had leukemia two years ago.
In order for Ray to start, he needs to show something in training camp and improve his pass rushing stats from last year.
5. Percy Harvin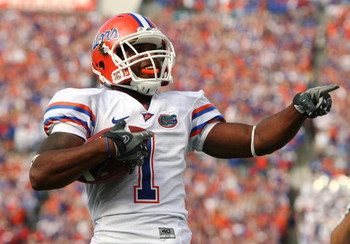 Percy Harvin fell all the way down to No. 22 in the draft this year.
He is a risk because of his past injury issues and other issues that will be stuck with him. But the bottom line is that he is a playmaker.
Percy needs to be huge this year. In college, he was a playmaker and in the NFL he needs to be playmaker.
The Vikings need him to run the ball, catch the ball, and return kicks and punts. Last year, the Vikings had no real threat as far as the return game went.
Percy will be in competition with Sidney Rice and Bobby Wade for the second or third reciever slots. Also, he can be used in the Wildcat formation.
4. Tyrell Johnson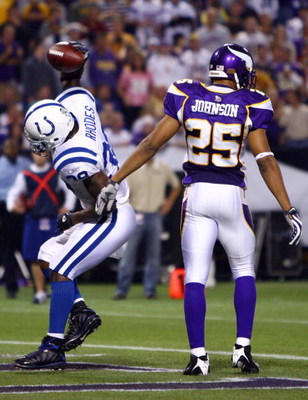 Tyrell Johnson the starting free safety for the Minnesota Vikings. He has taken over for the old Darren Sharper and needs to be huge for this team this year.
Tyrell needs to improve on last year's 31 tackles and one interception..
Many people thought he was the best safety in last year's draft, and now he needs to prove it.
3. John Sullivan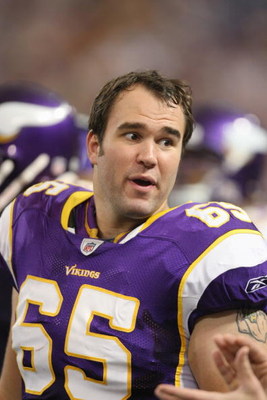 The center is one of the most important positions on the offensive line. The center is usually the smartest person on the line. In order to start center you need to be able to read defenses and make line calls.
It also doesn't help that he is taking over for pro bowl center Matt Birk who many wanted the Vikings to re-sign. He is young and athletic and needs to prove himself.
2. Sidney Rice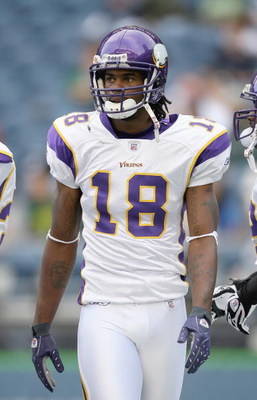 People were expecting big things out Sidney last year after his rookie season. Injuries and other issues did not help him last year.
Last season, Rice finished with 15 catches, 141 yards, and four TDs.
Sidney Rice is the Viking's most athletic and tallest receiver. He is known for making acrobatic catches and being a great red-zone threat.
I would except almost every time we are close in the red-zone that there would be a toss-up to Sidney Rice against a smaller corner.
1. Tarvaris Jackson/Sage Rosenfels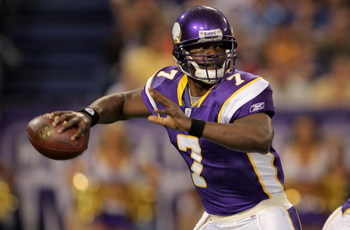 Whether it's T-Jack or Sage, I honestly could not tell you who is going to win the competition. But one of them needs to have a breakthrough season and lead the Vikings into the playoffs.
The Vikings are a QB away from winning a Super Bowl, but can one of these two guys do it? Who knows. But if not, then that would put a big dent in the Viking's future.
Keep Reading

Minnesota Vikings: Like this team?