The Nitty Gritty: Ohio State Buckeyes' Football Schedule for 2009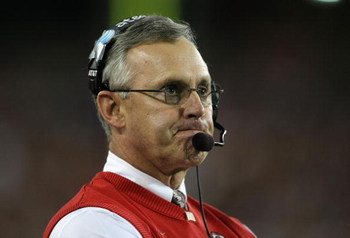 Alright, so I'm going to break down the Buckeyes schedule for this year and make predictions on what will happen, look for them to have a more than satisfactory season this year.
The Ohio State Buckeyes look to take the BCS National Championship, and return to glory in 2009 behind the arm of Sophomore quarterback Terrelle Pryor, the explosive offense, and the smash mouth defense.
Week One: Navy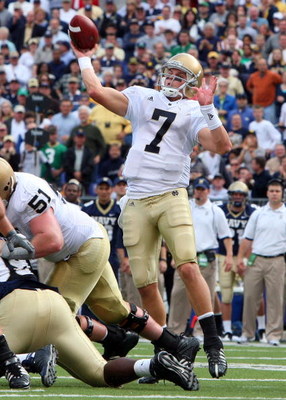 The Buckeyes open up the season on Sept. 5 against the Navy Midshipmen. Look for this to be an ego-boosting game with the graduation of the starting and backup quarterbacks at Navy as Terrelle Pryor eats up the defense with not only his arm, but his legs also.
Prediction: Ohio State - 35 Navy - 7
Week Two: USC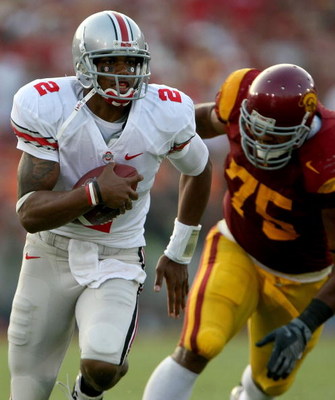 Week two will be held at "the Shoe" as the boys are going to run into a tough one. Not only the athletes, but the fans also will be looking for revenge from the thrashing of last years battle between the two at the Coliseum ending 35-3.
Week two for the boys is going to be a tough one. Not only the athletes, but the fans also will be looking for revenge from the thrashing of last years battle between the two, ending 35-3.
Prediction: Ohio State - 17 USC - 14
Week Three: Toledo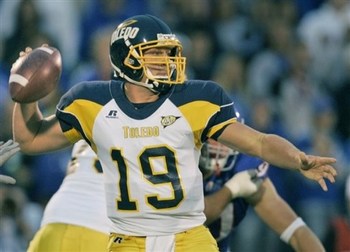 Looking at the name, you might think this one is going to be another blowout. But If the Buckeyes beat USC in week two they will be coming off of a high and might be looking past the Toledo Rockets.
The score won't reflect the game, but look for the Rockets to come out firing behind the arm of Aaron Opelt and give the Buckeyes a run for their money.
Prediction: Ohio State - 24 Toledo - 10
Week Four: Illinois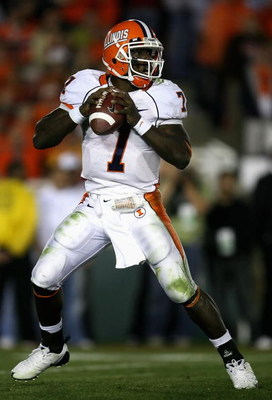 In week four, Ohio State opens their Big Ten play with the Illinois Fighting Illini. If the Buckeyes receive a scare from Toledo the week before, they will most likely be on the top of their game.
But Juice Williams will be well prepared as he knows what to bring to the table against them when they upset Ohio State in 2007. It should be a good game.
Prediction: Ohio State - 31 Illinois - 17
Week Five: Indiana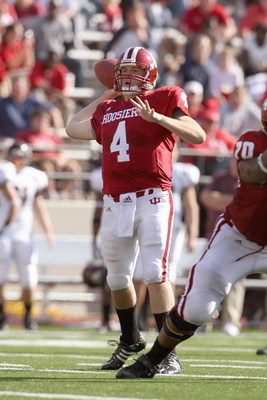 As the Buckeyes travel to Bloomington, they should have some confidence built up as Ohio State hasn't lost to the Hoosiers since 1988. Don't look for anything to change as Indiana doesn't bring a whole lot to the table this year. Dan Herron should get some touches in this one.
Prediction: Ohio State - 45 Indiana - 7
Week Six: Wisconsin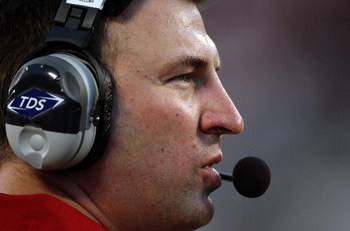 In week six, the Badgers travel to Columbus to face off with the Buckeyes again after barely losing in 2008. Ohio State's defense will have it's hands full as Wisconsin always brings a tough running game with them. Get comfy for this one, it's gonna be a nail-biter.
Prediction: Ohio State - 28 Wisconsin - 21
Week Seven: Purdue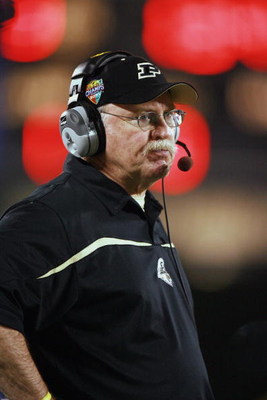 The Buckeyes travel to West Lafayette to face the Purdue Boilermakers. Purdue had a disappointing season last year, finishing at 4-8. The offense didn't lose much last year and the team should have some chemistry, but it still won't be enough for the powerful Ohio State team.
Prediction: Ohio State - 34 Purdue - 3
Week Eight: Minnesota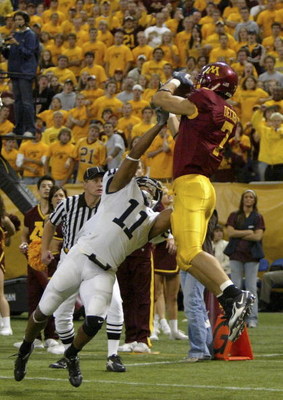 As the Buckeyes return to Columbus for week nine, they will be fired up as it's their Homecoming game. They face a decent young Gopher offense led by Eric Decker at WR. Ohio State shouldn't look past this game as it will be a good one.
Prediction: Ohio State - 13 Minnesota - 6
Week Nine: New Mexico State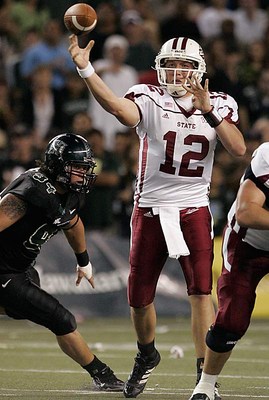 Heading late in the season to week nine, the Buckeyes face a less than impressive New Mexico State team. This game will be a laugher as they are trying to build confidence for next weeks game against Penn State. The backups should get some time in this game.
Prediction: Ohio State - 54 New Mexico State - 10
Week 10: Penn State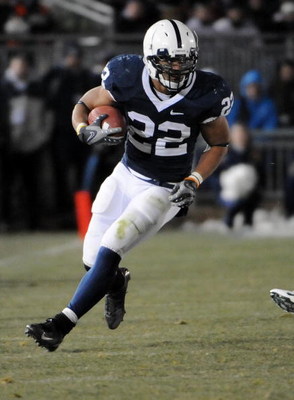 The Ohio State Buckeyes head into Happy Valley in week 10 to face a very tough Nittany Lion offense led by Junior running back sensation Evan Royster. There will be some bitterness involved in this one as the Lions took down Ohio State last year to take a share of the Big Ten title.
Terrelle Pryor is going to have to be a big factor in this one as well as the Buckeye defense. Ohio State is going to have a tough one on their hands, but I see Penn State overpowering the young defense and taking this one.
Prediction: Ohio State - 13 Penn State - 17
Week 11: Iowa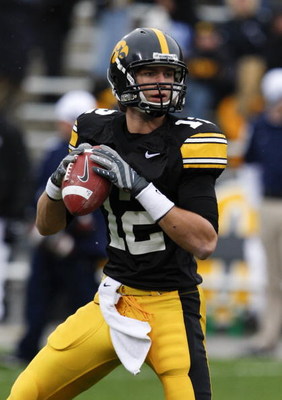 The Iowa Hawkeyes travel to the Horsehoe in week 11 to an awakened Buckeye team. Iowa won't bring much as they lost Shonn Greene to the NFL Draft. Ricky Stanzi leads the young team and you shouldn't expect much from them as Ohio State buries them.
Prediction: Ohio State - 42 Iowa - 3
Week 12: Michigan
The rivalry continues in 2009 as the Buckeye team heads into Ann Arbor to end the season. The teams are going to grind it out on the gridiron for glory in this game as nothing changes but the players. Ohio State should come in, take care of business, and quiet the maize and blue crowd.
Prediction: Ohio State - 35 Michigan - 13
Recap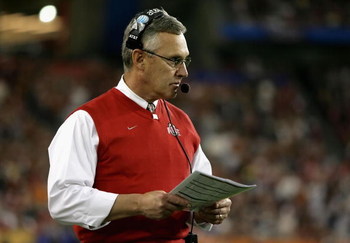 Overall, the Buckeyes will have a good season. I'm predicting they will finish up at 12-1. Not bad for a young team still getting to know each other. If they're lucky they might have a chance at a BCS National Championship and try to cure the BCS Bowl Blues.
Keep Reading

Ohio State Football: Like this team?