Through 16 games of the 2013-14 season, the Villanova Wildcats are 15-1 and up to No. 6 in the latest AP poll that was released on Monday.
AP Poll: 1 Arizona 2 Syracuse 3 Wisconsin 4 Michigan St 5 Wichita St 6 Villanova 7 Florida 8 Iowa St 9 Oklahoma St 10 San Diego St

— ESPN College BBall (@ESPNCBB) January 13, 2014
In a season where just one defeat has occurred, there are plenty of highs to look back on, but there are also a few small lows the Wildcats would love to forget.
Here is a look at some of the biggest highs and lows of the season so far for Jay Wright's Wildcats.
High: Everything James Bell Has Done
In his senior year, James Bell has exceeded every preseason expectation that was had of him.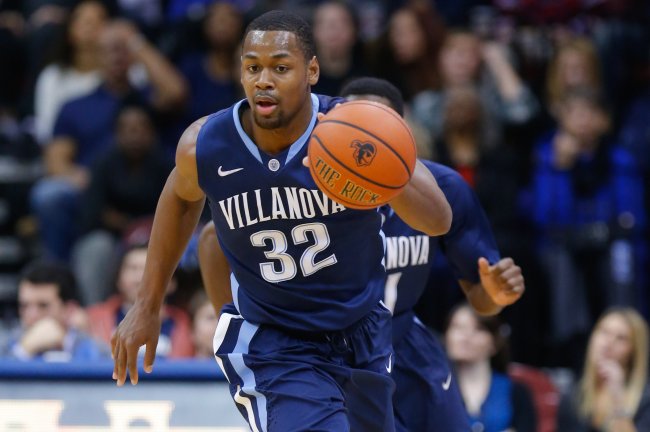 Jim O'Connor-USA TODAY Sports
As the Wildcats began nonconference play, it was clear Bell was out to make a statement in his final collegiate season, and he has.
Bell averages 13.8 points and 6.1 rebounds per game while shooting 40 percent from the field and 34 percent from beyond the arc.
Bell has scored his season-high of 25 on two occasions, against St. Joseph's and Syracuse, and although his production has slipped off a bit as of late, he is sure to rebound throughout Big East play.
Low: The Loss to Syracuse
Bell may have had one of his best games of the season at Syracuse on December 28, but the team as a whole did not.
The pesky zone and length of the Orange hurt the Wildcats in their attempt to spring a second-half comeback against their old rival.
The Wildcats were limited to a season-low of 62, a total that was expected to be more after the Wildcats jumped out to an early 25-7 lead.
Luckily for the Wildcats, they will not have to go up against the stingy Syracuse zone a second time this season because the Orange are now off dominating the ACC.
High: The Triumph in the Bahamas
Heading into the Battle 4 Atlantis, Villanova was beginning to gain some national attention.
After the Wildcats left Paradise Island in the Bahamas, they were front and center on the national radar thanks to an upset of then-No. 2 Kansas in the tournament semifinal.
While many will point to the Kansas win as being their best of the season, it is difficult not to overlook the overtime win over Iowa in the championship game.
As we have found out during the beginning of conference play, Iowa is a force to be reckoned with, and a win over the Hawkeyes will only help the resume of the Wildcats down the road in March.
Low: The Early-Season Inconsistency of Ryan Arcidiacono
While Bell was lighting up the scoreboard for the Wildcats early in the season, sophomore guard Ryan Arcidiacono was getting off to a rough start.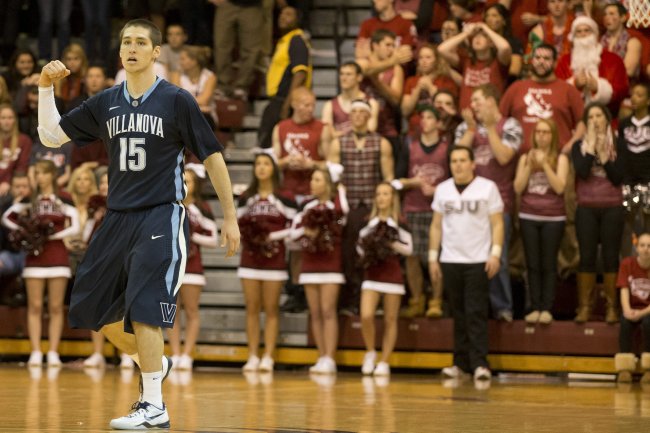 Mitchell Leff/Getty Images
In his first nine games, the sophomore point guard had five double-digit-point games and performances with totals of three, nine, four and three points.
For the Wildcats to stay relevant on the national stage deep into March, their point guard has to turn in more consistent performances, and he has done that recently.
In his past two games, Arcidiacono scored 14 against Seton Hall and 13 against St. John's, so it looks like has turned a corner in his second collegiate season.
High: The Ability to Grit it out at Hinkle
Following their loss to Syracuse, the Wildcats could have easily stumbled into Hinkle Fieldhouse and dropped their Big East opener to Butler.
Instead of falling short in Indianapolis, Villanova battled to a gritty 76-73 win in overtime against the Bulldogs.
Since that game, the Wildcats are 3-0 while Butler has lost two other overtime clashes on their way to going 0-5 to start their first season in the Big East.
Follow me on Twitter, @JTansey90.