Who's Driving the Sharks' League-Leading Penalty Differential?
Use your ← → (arrow) keys to browse more stories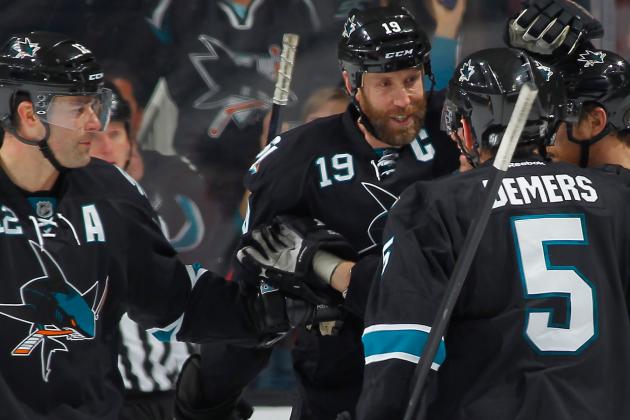 Don Smith/Getty Images

On Saturday night at the Tank, the Sharks took three minor penalties while the Boston Bruins were whistled for one. That marked just the fourth time in San Jose's 46-game-old season (just the second time against a team other than the Los Angeles Kings, for whatever that's worth) that the club had fewer power play opportunities in a game than their opponent. Of all the numbers that get tossed around on broadcasts, media reports and even this very website, one that hasn't received a lot of coverage despite playing a significant role in explaining the Sharks' success is the fact that they've been on the power play this season 58 more times than they've been shorthanded...