Chelsea look set to announce the signing of Nemanja Matic after the Benfica star agreed terms ahead of a £20.7 million move from Benfica, Goal.com's Wayne Veysey writes.
The Serbian international played his last game for the Portuguese giants in the top-of-the-table clash against rivals Porto on Sunday, winning 2-0.
Speaking to Portuguese newspaper A Bola, per Veysey, Matic said:
Yes, it was my last game. I want to thank all the people at the club and all the supporters. Benfica will be forever in my heart. I played here two-and-a-half years, I gave my best in every practice, every game, and now is the right time to leave.
According to Veysey, Chelsea are believed to have agreed to pay Benfica an initial £18m, rising to £20.7m with add-ons with the 26-year-old midfielder signing a five-and-a-half year contract. Matic was a Chelsea player in 2009, but was sold to Benfica in the deal that brought David Luiz to Chelsea.
The re-signing of the Serbian means several players will be vying for the central midfield roles with many feeling their position at the club is under threat upon his arrival.
Players that are likely to leave after the Nemanja Matic signing
Michael Essien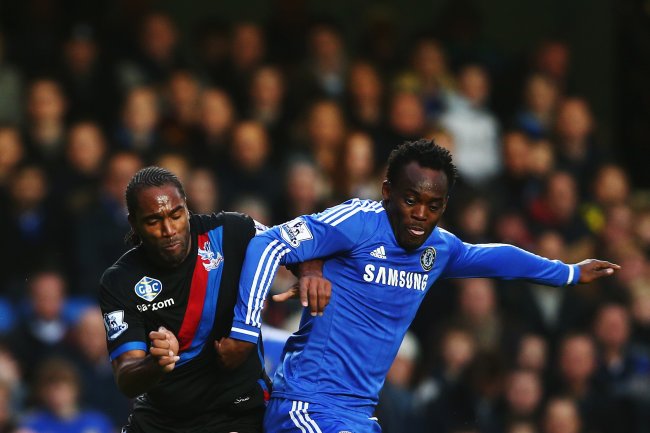 Paul Gilham/Getty Images
Chelsea have been contacted by Milan to get on loan Essien, according to tomorrow Gazzetta

— Tancredi Palmeri (@tancredipalmeri) January 9, 2014
The arrival of Matic will mean Ghanaian star Michael Essien will be further down the pecking order. In December, the Telegraph reported that his agent Fabian Piveteau told French radio station RMC that the defensive midfielder could move to another big European club during the January window:
He could leave Chelsea this winter. Several major European clubs playing in the Champions League were informed and the situation should settle down within the next 10 days.
The Ghana midfielder spent last season on loan with Jose Mourinho at Real Madrid, but has managed just two Premier League starts this term.
Essien joined Chelsea from Lyon in 2005, winning two Premier League titles, four FA Cups and the Champions League, but the 31-year-old was omitted from Chelsea's Champions League squad this season. AC Milan are said to be monitoring the situation, reports Charles Perrin of the Express.
Kevin De Bruyne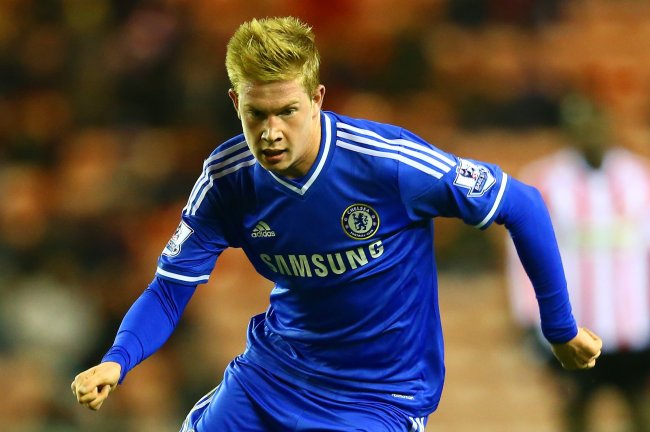 Matthew Lewis/Getty Images
Kevin De Bruyne is expected to make a £16m move to German club Wolfsburg in the next 48 hours, reports Ben Smith of the BBC.
Kevin de Bruyne will join Wolfsburg in next 48 hours. Fee could rise to £20m. #CFC will use that money to re-sign Nemanja Matic

— Ben Smith (@BenSmithBBC) January 13, 2014
De Bruyne has seen his chances of playing reduced with Chelsea hosting a star-studded midfield that includes Eden Hazard, Oscar and Willian. His time at Chelsea has seen him spending the majority out on loan and the first part of this season either on the bench or not even in the squad.
Frank Lampard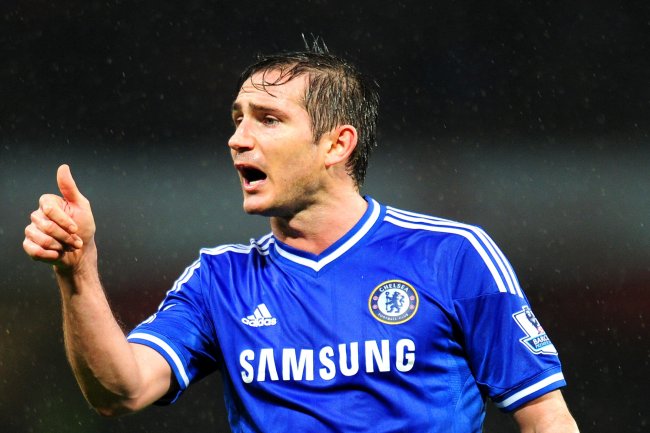 Shaun Botterill/Getty Images
Despite signing a new contract upon the arrival of Jose Mourinho, which saw a 12-month extension to his current contract, per Martin Lipton in the Daily Mirror, Frank Lampard looks set to leave Chelsea.
His agent, Steve Kutner, warned that the midfielder will not be renewing his contract this summer and will look to move on, reported Sky Sports via the Daily Mirror:
Chelsea executives told Frank in Japan during the Club World Cup then again reconfirmed with me after the Everton victory that in no circumstances will he be offered a new contract to stay at the club after the end of this season.
Matic's arrival will see the ageing Lampard having to fight for the central midfield berth with the Serbian and David Luiz, Ramires and Jon Obi Mikel. Lampard was also ruled out until the end of January, reported the BBC, which will make it harder for him to come back into the squad.
According to Peter Vermes, speaking to Sky Sports, Lampard has been linked with a move to the MLS.