Australia are the new world beaters, right? That's what a 5-0 Ashes whitewash told us, surely?
Gone are those saddened obituaries of Australian cricket, sent quickly to the confines of the filing cabinets for another few years.
Yes, that's where they'll be, because that's where a lethal left-armer, a brave captain and a coach with a genie's lamp in his pocket have sent them.
Australia is back. Everyone must follow.
It can often be comical to watch cricket's habitual inclination to follow the leader. Indeed, if you'd read the bulk of the content that has been circulated in the aftermath of the recently concluded Ashes series, you could be forgiven for thinking that those previous sentences were true; that Australia's method for sudden success is the only recipe there is.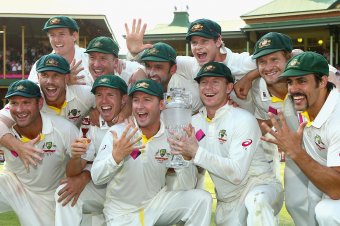 Cameron Spencer/Getty Images
Simply put, it's not.
What Australia did to England over the course of two endlessly dramatised months was what practically every cricket nation in the world has done to their guests since the beginning of 2013: Defeated them, and defeated them easily.
If you were to be put on the spot and asked how many matches were won by the team playing away from home across 41 Tests in 2013 (which excludes three played at neutral venues), how many would you say?
Ten, perhaps? Maybe 15?
The answer is two. Yes, you read that correctly. And they both occurred in Zimbabwe.
List of Test Series Played at Home and Away Venues in 2013:
Note: Two series, both involving Australia, overlapped the calendar year. This list only includes matches played in 2013.
SERIES
HOME TEAM
MAT
WINNER
SCORELINE
South Africa vs. New Zealand
South Africa
2
South Africa
2-0
Australia vs.

Sri

Lanka

Australia
1
Australia
1-0
South Africa vs. Pakistan
South Africa
3
South Africa
3-0
India vs. Australia
India
4
India
4-0
New Zealand vs. England
New Zealand
3
Drawn
0-0

Sri

Lanka

vs. Bangladesh

Sri

Lanka

2

Sri

Lanka

1-0
West Indies vs. Zimbabwe
West Indies
2
West Indies
2-0
Zimbabwe vs. Bangladesh
Zimbabwe
2
Drawn
1-1
England vs. New Zealand
England
2
England
2-0
England vs. Australia
England
5
England
3-0
Zimbabwe vs. Pakistan
Zimbabwe
2
Drawn
1-1
Bangladesh vs. New Zealand
Bangladesh
2
Drawn
0-0
India vs. West Indies
India
2
India
2-0
Australia vs. England
Australia
4
Australia
4-0
New Zealand vs. West Indies
New Zealand
3
New Zealand
2-0
South Africa vs. India
South Africa
2
South Africa
1-0
But what about the power shift between Australia and England? Isn't Australia's bold and combative approach the new way forward? Isn't England's methodical and gruelling existence the reason for their downfall? Shouldn't they appoint a coach who enjoys a beer and a smoke after a match?
Probably not. Unless you think England might be capable of playing better cricket when they're hungover.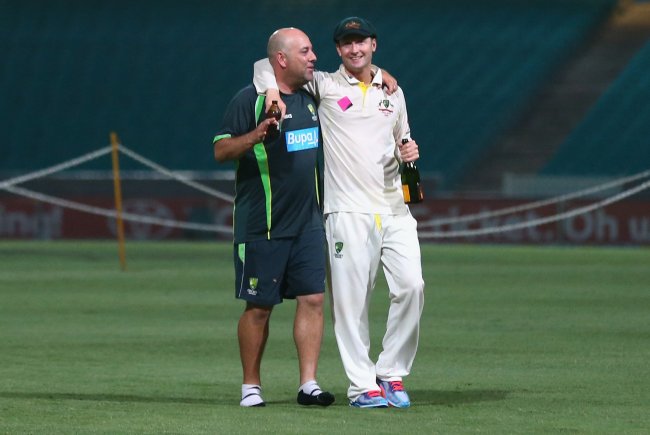 Ryan Pierse/Getty Images
For all intents and purposes, the 2013-14 Ashes series simply punctuated the year's defining trait: Home teams win, and away teams lose.
Certainly, it would be foolish to ignore the margins of the losses inflicted upon England in the Ashes. The sheer weight of the hammering handed out by Australia undoubtedly indicated that Michael Clarke's team has made significant progress.
Yet, is it possible that the days of teams capturing wins away from home are over?
Perhaps, that's being too reactionary, but the trend across the duration of 2013 suggests Test cricket's balance may be headed in the wrong direction.
The Factors Behind Lopsided Series in 2013
International Scheduling
The compressed nature of the international calendar is often cited as an issue for touring teams. However, it is often glossed over precisely how little time is available to a team once they've touched down in hostile territory.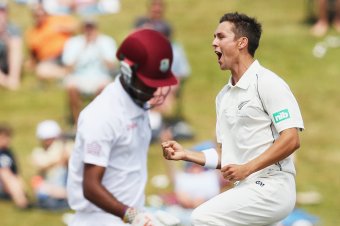 Hannah Johnston/Getty Images
Take the West Indies' recent Test series in New Zealand for example. The first Test began in Dunedin on December 3, after a tour match against a New Zealand XI which began on November 27.
When the West Indians took to the field in the pre-series warm-up game in Lincoln, half of the Caribbean side's contracted players were walking onto a different field in Kanpur in India for the third One Day International of their series in the subcontinent.
It wasn't much of a surprise then to see New Zealand—the current occupiers of the eighth spot on the ICC Test rankings—dispose of their guests as if they were a club side when they finally arrived.
Tour Match Scheduling
A bi-product of the condensed international calendar is that not only are the lead-up periods to Test series far shorter, but the time to play competitive first-class matches in between Tests has also been lost.
The consequence of this has been that touring players are finding it increasingly difficult to rediscover lost form in the middle of a tour.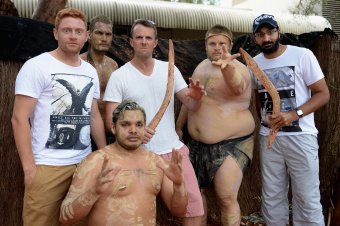 Gareth Copley/Getty Images
Take England's visit of Australia in 1994-95 for example. The visitors played four tour matches in between the first and second Tests and a further match between the third and fourth Tests. That was in addition to the seven tour matches they played prior the series commencing.
Although England were comprehensively beaten in the Ashes during that Australian summer, the opportunity was there for players to build into form prior to the series or recapture a degree of touch in between the Tests.
Modern players aren't being afforded that luxury, resulting in the lopsided showcases we regularly witnessed in 2013.
Sub-standard Tour Matches
In addition to declining numbers of tour matches, the quality of such encounters also appears to have dropped.
Whereas tour matches that precluded a Test series were once viewed as an invaluable opportunity for both parties involved, they're now nothing more than trivial exercises.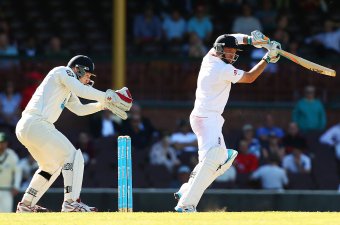 Mark Nolan/Getty Images
For the visiting international side, these warm-up games were once extremely useful in becoming accustomed to new conditions, as well as providing selectors with the chance to get a final look at the players in the squad.
For the hosts, these matches represented an opportunity to test the players who were considered next in line against a fully fledged international outfit.
Judging by the examples put forward during England's ongoing tour of Australia, this is no longer the case.
In fact, examine the differences in the following two teams.
The first, on the left, is the Australian XI that competed in the final warm-up match against England before the 1994-95 Ashes series.
The second is the Cricket Australia Invitational XI that competed in the final warm-up match against England before the 2013-14 Ashes series.
AUSTRALIAN XI 1994-95
CA INVITATIONAL XI 2013-14
Matthew Hayden
Aaron Finch
Greg

Blewett

Ed

Cowan

Justin

Langer

Callum

Ferguson
Damien Martyn
Kurtis Patterson
Ricky

Ponting

Ben

Rohrer

Stuart Law
Ryan Carters
Mark Atkinson
Peter

Nevill

Gavin Robertson
Josh

Lalor

Merv Hughes
Chris Tremain
Paul

Reiffel

James

Muirhead

Jo Angel
Nicholas Bills
There are no Mitchell Johnson's or David Warner's in that second side, are there?
Whereas these tour matches were once fiercely contested battles, they've recently been used as a way to provide the touring side with sub-standard preparation.
Meanwhile, the players expected to be selected for the home team in the first Test are left competing in the country's elite first-class competition—the ideal lead-up to a Test encounter.
What Now Then?
For some, all this may appear to equate to a convenient excuse for England's meek showing in Australia.
It certainly isn't. The manner in which Alastair Cook's side were blown away at every venue around Australia was inexcusable.
However, it must be acknowledged that the visitors were up against it from the moment they arrived—the precedent set by every other series across the year suggested exactly that.
All of which leaves the game's administrators with a delicate balance to address, for the current practices may well be ensuring the sport's immediate financial success, but are they doing damage to cricket's most treasured format in the long run?