Despite the fact that just two points separate three teams at the top of the Premier League table, the top of the standings will not see any change after Matchday 22.
It is not the most competitive set of fixtures for the week. That starts with table-leader Arsenal playing the increasingly pathetic Fulham.
Although there are no guarantees in soccer, there are a few matches this week where the outcome feels guaranteed. For instance, Arsenal cruising to victory over Fulham.
Have a look at all my predictions for the week, and then I'll offer up a bit more in-depth look at a few of the predictions:
Premier League Matchday 22 Predictions

| | | | |
| --- | --- | --- | --- |
| Date | Home | Prediction | Away |
| Jan. 18 | Sunderland | 1-1 | Southampton |
| Jan. 18 | Arsenal | 4-0 | Fulham |
| Jan. 18 | Crystal Palace | 2-1 | Stoke |
| Jan. 18 | Manchester City | 6-0 | Cardiff |
| Jan. 18 | Norwich | 2-1 | Hull |
| Jan. 18 | West Ham | 0-1 | Newcastle |
| Jan. 18 | Liverpool | 3-1 | Aston Villa |
| Jan. 19 | Swansea | 1-2 | Tottenham |
| Jan. 19 | Chelsea | 2-1 | Manchester United |
| Jan. 20 | West Brom | 0-1 | Everton |
Chelsea 2-0 Manchester United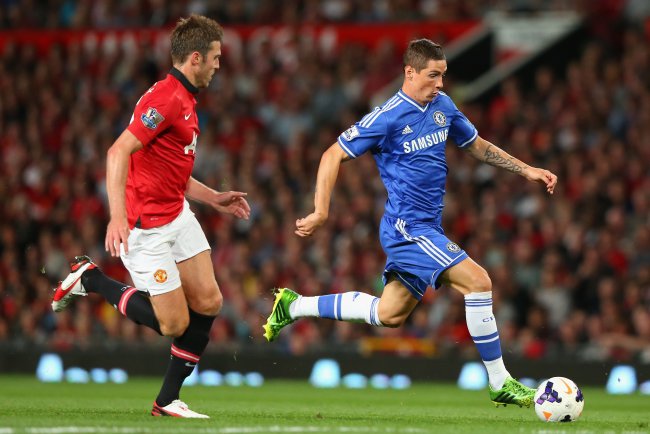 Alex Livesey/Getty Images
This match is not as exciting as it should be. I mean, we have third-place Chelsea taking on the defending league champs. The problem is, Manchester United have looked like anything but the defending league champs while sitting in seventh place.
A big part of the Red Devils' struggles can be attributed to the inability of stars Robin van Persie and Wayne Rooney to stay healthy, and who knows what the fitness of those two stars will be moving forward.
The Red Devils are taking interesting lengths to try to get Rooney fit for this match:
Man United send Wayne Rooney to warm weather training to try and get him fit for upcoming Chelsea clash. http://t.co/cINAdgBEVq

— FOX Soccer (@FOXSoccer) January 10, 2014
The frequent absences from the two stars have highlighted Manchester United's lack of depth and the holes in their lineup.
These are holes that Chelsea will be able to exploit. Sure, the Blues have been streaky on the attack, but their defense has been outstanding.
Chelsea have only allowed one goal in their past six matches across all competitions, and even that came in an impressive defensive effort against Liverpool.
Manchester United will not be able to get on track against the stiff defense of Chelsea. Chelsea will take a 1-0 lead in the first half, and then add a late score on a counter as Manchester United get desperate.
West Brom 0-1 Everton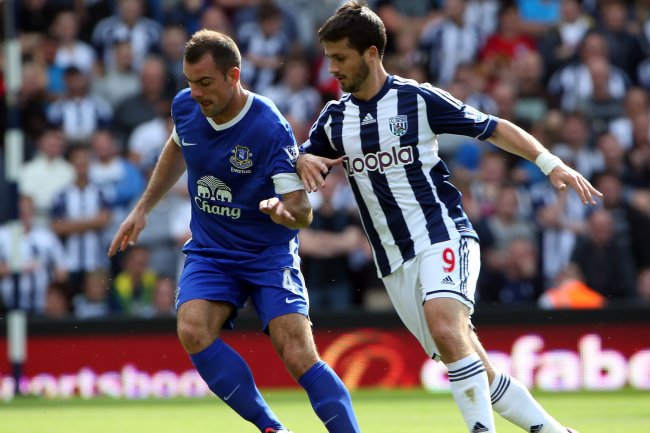 Ross Kinnaird/Getty Images
It's hard not to be impressed with Everton. I don't mean in the kind of way you'd get impressed watching Manchester City score six goals at home. In fact, Everton are impressive because they are not capable of producing those kinds of results.
Everton play gritty, possession soccer that is backed with solid defense and great goalkeeping from Tim Howard:
Tim Howard kept his 9th clean sheet of the season & his 110th for Everton in 330 appearances. pic.twitter.com/rjzrNNW1fp

— Everton Records (@EvertonRecords) January 13, 2014
Recently, Everton have struggled with fitness issues, but they just keep plugging away. Everton have only dropped two matches all season.
Granted, this team still has to learn to win. They already have eight draws on the year, but Everton will take a step toward rectifying that by pulling out this close road win.
It will help that West Brom are going to have a difficult time scoring in this match. They haven't netted more than a lone goal since Dec. 4 and went scoreless in their past two matches.
Everton will dominate possession and roll to an easy victory.
Swansea 1-2 Tottenham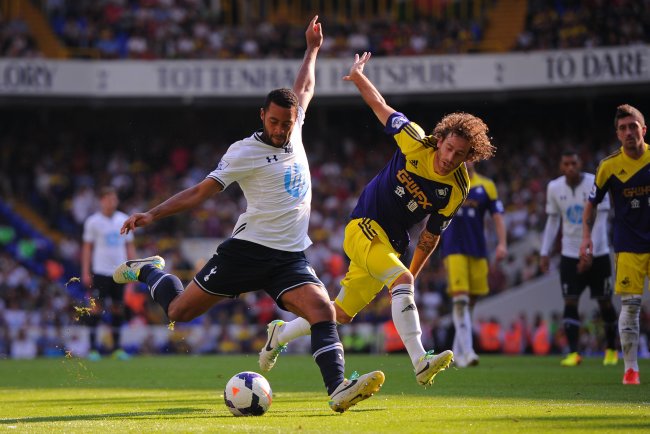 Michael Regan/Getty Images
Swansea City haven't had much success with their results lately, but they've been playing solid soccer. Swansea have not won a league match since Dec. 4 when they beat Newcastle, 3-0.
In that stretch, however, they have an FA Cup win over Manchester United and one-goal losses to Everton, Chelsea and Manchester City. They will be able to add Tottenham to that one-goal-loss list.
The Hotspur have been playing solid soccer under manager Tim Sherwood. In their past three league contests, they are 3-0-0 with the combined score of 7-1. The new manager is making changes not just on the pitch, but in the overall tone of the club:
In addition to tactics, Tim Sherwood contrasts to Andre Villas-Boas in sartorial style. @DJFitch says that matters: http://t.co/PO9X9KerxJ

— ESPN FC (@ESPNFC) January 13, 2014
Tottenham's offense can struggle to score at times but its been in good form as of late, and Swansea have allowed 30 goals this season. Tottenham will be able to beat that defense for two scores and send Swansea off in defeat.