Chelsea Transfer News: Latest Rumblings on Nemanja Matic and Striker Position
Use your ← → (arrow) keys to browse more stories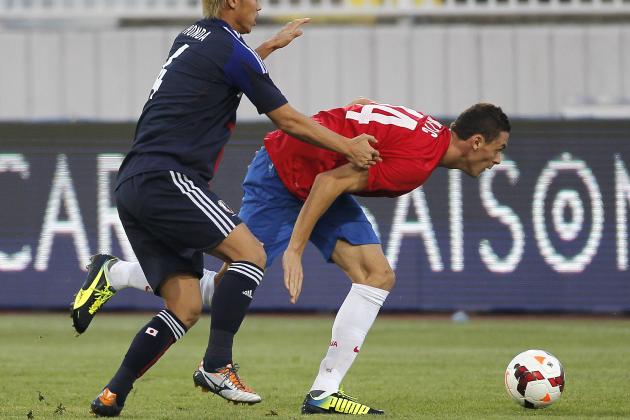 Srdjan Stevanovic/Getty Images

Don't look now, but Chelsea is firmly in the running for a Premier League title, and help may be on the way.
The Blues knocked off Hull 2-0 in their last game and even sat atop the Premier League Table temporarily until Manchester City handled Newcastle. As of now, Arsenal finds themselves in first place with 48 points, followed by Manchester City (47 points), Chelsea (46 points) and Liverpool (42 points).
With such a tight race, any help that is available from the transfer market becomes magnified. Indications are that midfielder Nemanja Matic is close to rejoining Chelsea from Benfica. Matic originally joined the Blues from Kosice in the summer of 2009 and would give the club some impressive depth to work with going forward.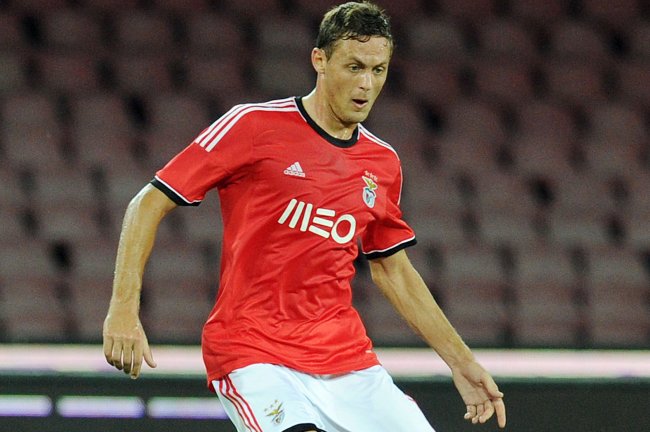 Giuseppe Bellini/Getty Images
Not only would this help Chelsea on the field, it would also keep the talented Matic away from Manchester United, who was also rumored to be interested in the midfielder. Considering Manchester United is lurking in the middle of the Premier League table with 37 points, it would be nearly as critical to keep Matic off of that roster.
For his part, Matic has not confirmed that he will definitely be joining the Blues, but it would be surprising at this point if he doesn't, considering the reports that are circulating.
However, as Chelsea strives for a Premier League title, adding another midfielder may not be the move fans are looking for. Eden Hazard leads the way with nine goals, while strikers Fernando Torres, Samuel Eto'o and Demba Ba have only eight between the three of them.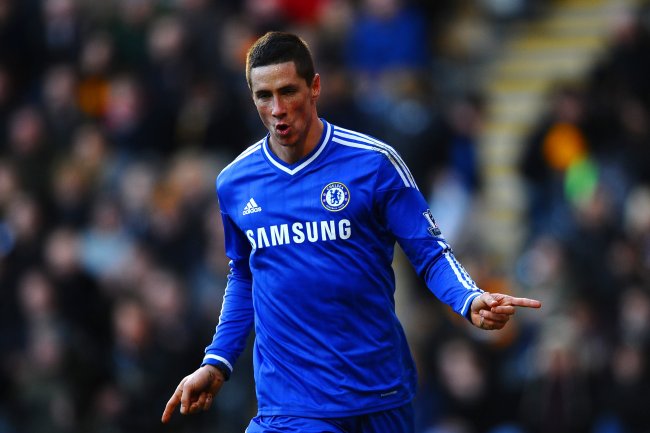 Laurence Griffiths/Getty Images
It would seem to make more sense from Chelsea's perspective to find a striker on the transfer market to boost their goal scoring and offensive attack, but Jose Mourinho insisted that he is confident in what he has and will not go after a new striker this month.
Chelsea's boss showed his faith in Torres and company when speaking to Mirror:
"Fernando knows we are not going into the market now. In the summer, a club like Chelsea is always trying to improve and get new players, but he knows we like him and there is no problem."
Should Chelsea go after a striker on the transfer market?
Of course, it is hard to argue with success, and that is exactly what the Blues have enjoyed lately. Adding midfielder Matic to the fold should only help Chelsea in its hunt for a Premier League title.