The snowy path for Team USA to the 2014 Winter Olympics in Sochi, Russia, has been a successful one thanks to strong performances in the U.S. Olympic trials.
Whether it is on the ice or through the air, Team USA has done well for itself with the Winter Games set to take place in February.
There are a number of athletes who have a great chance at a medal by the time the Games roll around. A few rise above the rest as names with a strong history in their respective sports and plenty of momentum after strong trials.
Shani Davis, Long-Track Speedskating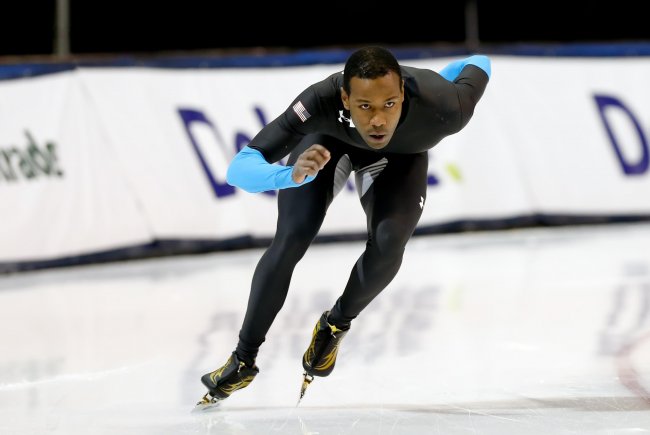 Chris Nicoll-USA TODAY Sports
Do not be shocked to see Shani Davis skate away with the top medals in his competitions. After all, he has won back-to-back gold in the 1,000-meter event and back-to-back silver in the 1,500-meter event and also holds world records in both.
Davis can make more history as the first American male to win the same event in three straight Winter Games. He says he is ready for both of his typical events, per Gary D'Amato of the Barrington Courier-Review:
Those are my babies. I would love to win gold in both but if it's not meant for me, it's just not meant for me. But I'll do everything in my power to be ready to take advantage of those opportunities.
As Team USA's Twitter points out, Davis has already made his mark on his path to Sochi:
With a win in the 1,000-meter, @ShaniDavis earns nomination to his fourth U.S. Olympic Team! Congrats, Shani! #OlympicTrials #speedskating

— US Olympic Team (@USOlympic) December 29, 2013
Davis won both the 1,000- and 1,500-meter events at trials, so expect to see him on top once again in pursuit of history next month.
Ashley Wagner, Figure Skating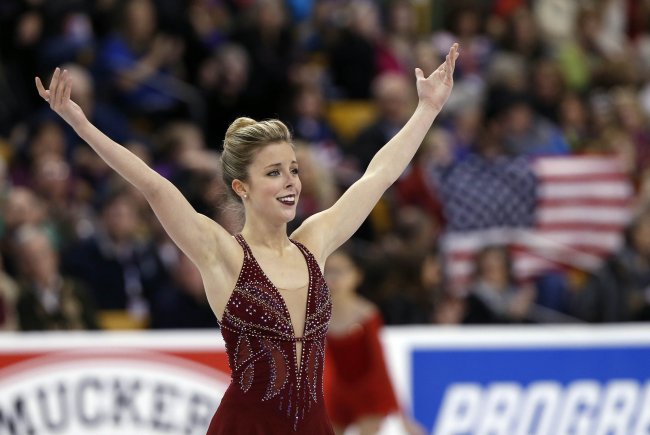 Greg M. Cooper-USA TODAY Sports
Ashley Wagner is not on the hottest wave of momentum—at least when it comes to trials.
In fact, she was a bit of a disappointment as she finished fourth at the U.S. Figure Skating Championships. But figure-skating trials are different from other trials in that the qualification process also takes into account a skater's past history.
That is where Wagner has shined the past two years. She won a silver medal at the 2012 Grand Prix Final. After that, she won bronze in the 2013 edition of the event. The pedigree is there, too—Wagner is a two-time defending national champion.
Wagner understands her past success helped her bid for Sochi:
It's been a long 4 years to this point. I'm so proud and incredibly grateful that I'll be representing my country at the Olympics in Sochi!

— Ashley Wagner (@AshWagner2010) January 12, 2014
The important thing here is that Wagner is in and can now put her strong years of success to use in the pursuit of a medal for Team USA.
J.R. Celski, Short-Track Speedskating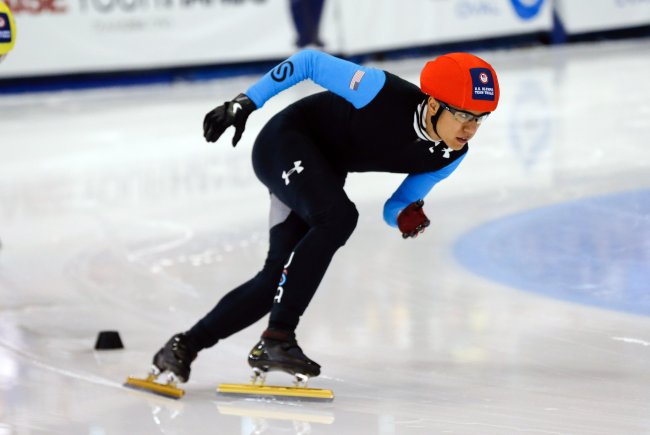 Chris Nicoll-USA TODAY Sports
One cannot mention strong medal contenders for Team USA at Sochi and leave out J.R. Celski.
Celski has taken the torch from eight-time Olympic medalist Apolo Anton Ohno, who retired, and has simply done an admirable job with three wins in the U.S. Olympic trials:
J.R. Celski won the 1,000 meters at the U.S. Olympic short track speedskating trials Sunday, giving him three ... http://t.co/woNYUbEIwW

— The Olympic Games (@TheOlympicGame) January 5, 2014
The 23-year-old Celski also has an incredible comeback story after he fell and gashed his leg in 2010.
Celski is set to be a household name as the leader of Team USA. He is marketable, has an amazing story and is clearly a dominant force on the ice.
As far as medal contenders go, Celski tops the list for Team USA.