Erik Walden Pulls Out Crazy Dance After Sacking Tom Brady
Erik Walden was able to sack Tom Brady to help give the Indianapolis Colts the ball back, so he decided to celebrate.
Unfortunately, the celebration was a questionable one. I can't tell if he's dancing or trying to stretch. You can see the sack on Brady in the GIF below.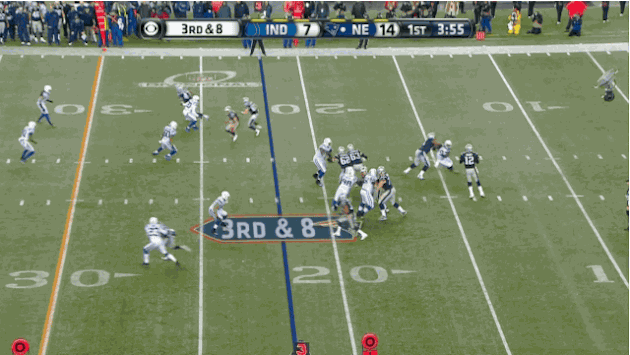 The New England Patriots were up 14-7 at the time of the play.