If the brutal NFC can finish off its playoffs with the winner still healthy enough to field a team, I like that conference's chances of winning the 2014 Super Bowl. So, in my below power rankings, you'll find two NFC teams before we get to the lone AFC entrant.
Which of these teams has the best chance of winning the Super Bowl?
My top three teams are also getting ready to play their first postseason game of the season in the divisional round, and the past three Super Bowl winners have all emerged out of the wild-card round. In other words, there is certainly no guarantee that the Super Bowl winner will emerge from this group.
Although I wouldn't be surprised to see that trend continue, I still like the chances of these three teams greater than the rest.
No. 1: Carolina Panthers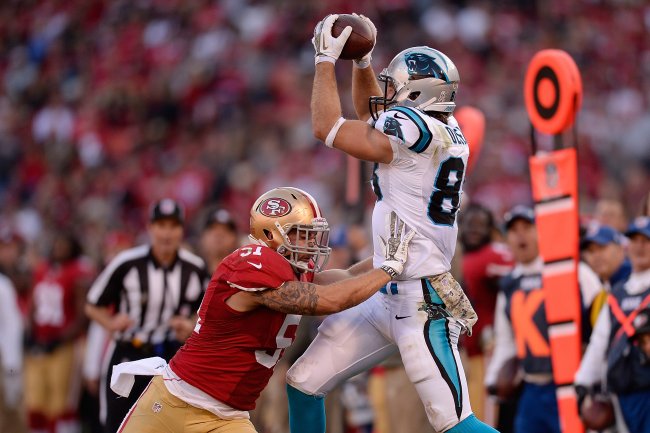 Thearon W. Henderson/Getty Images
Ever since I watched the Panthers defensive line dismantle the Seahawks offensive line in Week 1, I've been keeping close tabs on this team. The Panthers can take any game over with their defense.
That is exactly what they did while coming back from a 9-0 deficit to beat the San Francisco 49ers in San Francisco in Week 10. As that score suggests, there is not a lot separating those two teams, which will face off on Carolina's turf this weekend.
With their talented inside linebackers, Luke Kuechly and Thomas Davis, the Panthers can count on consistently awesome performances from their defense this postseason. That is especially true against offenses led by mobile quarterbacks, such as the ones featured by the Seahawks and 49ers.
The real key will come down to how many plays Cam Newton and the offense can make. Newton made big strides this season in his poise and decision making, but he is still getting ready for his first NFL playoff action.
I expect Newton to rise to the challenge.
He played well down the stretch by throwing five touchdowns and two interceptions in his last four games, and it's not like he is a stranger to epic stages. Newton performed excellent for Auburn when they beat Oregon in the BCS title game.
No. 2: Seattle Seahawks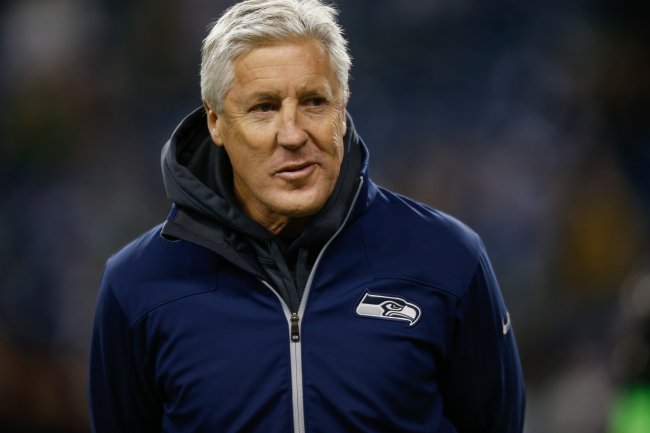 Otto Greule Jr/Getty Images
The Seattle Seahawks are certainly in an enviable position. They own home-field advantage for the NFC, and they've only lost one game at home this season. On top of that, they will face the New Orleans Saints this weekend, and the Saints have struggled on the road.
Even with their win over the Eagles in last week's wild-card round, the Saints are still below .500 on the road. The offense is just not as productive away from the Superdome.
On top of that, it was just in Week 13 that the Saints went into Seattle and were whooped 34-7.
Still, that is just one game in the three the Seahawks will have to win to hoist the Lombardi Trophy.
With an easy victory over the Saints, however, while the Carolina Panthers and San Francisco 49ers pound each other into walking bruises, the Seahawks should enter the NFC Championship as the fresher team.
Still, extra rest hasn't been helping any other teams recently. That is enough, combined with the following facts, to have me put Seattle in second.
The Seahawks do not enter the playoffs playing their best football of the season. Running back Marshawn Lynch hasn't passed the 100-yard mark in rushing in seven games. Also, Russell Wilson has turned in four of his seven lowest QBR rankings on the year in the last four games.
The Seahawks will have an X-factor for offensive success, however, as the explosive Percy Harvin is set to return:
Seahawks coach Pete Carroll said WR Percy Harvin will play Saturday vs. Saints.

— Adam Schefter (@AdamSchefter) January 9, 2014
No. 3: Denver Broncos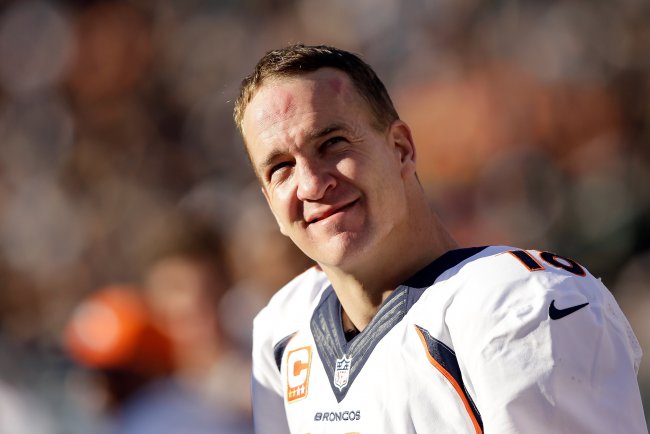 Ezra Shaw/Getty Images
After a record-setting season, Peyton Manning and the Denver Broncos have the offense to beat anyone, which is good news for them because with their defense, they are going to need to outscore opponents.
"Peyton Manning, you win because of him. He's the only QB that can win it all with his defense playing at their level" Dick Vermeil #Broncos

— Herd w/Colin Cowherd (@TheHerd) January 9, 2014
Although the Broncos defense is confident, I'm not sure it should be:
Hochman: Denver Broncos' defense is confident entering playoff opener at Mile ... - Denver Post http://t.co/kYWsrjNCEl #NFL #DenverBroncos

— Broncos Plus (@BroncosPlus) January 9, 2014
The Broncos finished a solid eighth in yards allowed per rush and 15th in yards allowed per pass. Those numbers aren't a good indicator of how this team was playing defense to end the season, however. Denver looked solid defensively in its last two outings, but that was against the Houston Texans and Oakland Raiders. Both opponents finished far outside of the playoff picture.
The game before those two came in Denver against the San Diego Chargers, which is the same challenge they will face this week. In that game, the Chargers gained 4.0 yards per rush. This is not a terrible number, but it is when considering the Chargers ran the ball 44 times.
San Diego was able to blast away with the run, keep Manning on the sideline and pull out a win.
Denver's offense almost dictates that opponents must play a flawless game on offense to defeat them, but with Denver's soft defense, that is not an impossible task.