American League Report: After Two Months, Who Is Each Team's MVP?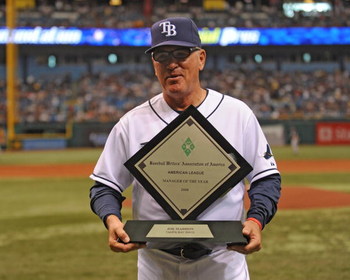 Two Months down, four to go. So far we are 1/3 of the way through the baseball season and already have some amazing stories. Some teams are out to great starts while others are struggling early. But, each team has had a least one player who has led them this far. So if you had to give an MVP award to one player from every AL team who would you give it to. We will start in the AL East.
Baltimore Orioles: Adam Jones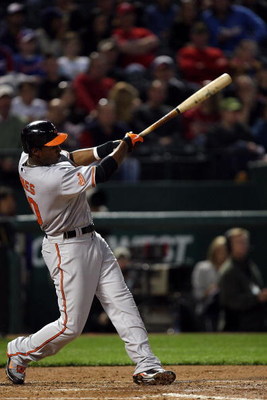 Jones came to the Orioles last year in the Eric Bedard deal and is so far having a breakout year. Batting out of the number two hole in the Baltimore lineup he is on an early tear.
So far he is hitting .344 with 11 homers and 41 runs scored. He is a huge part of an actually pretty good Baltimore lineup.
Honorable Mention: Brian Roberts, Nick Markakis
New York Yankees: Mark Teixeira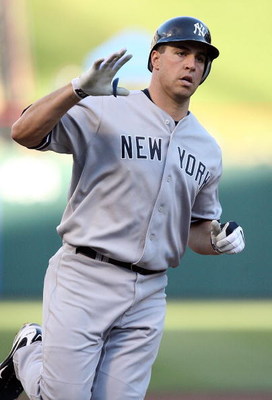 Teixeira held down the middle of the Yankee lineup while A-Rod was hurt. Now, that's not an easy thing to do. Although he is only hitting .282 he has 16 homers and 44 RBIs. He is on pace for a 30+ homer and 100+ RBI year.
Honorable Mention: Derek Jeter
Boston Red Sox: Jason Bay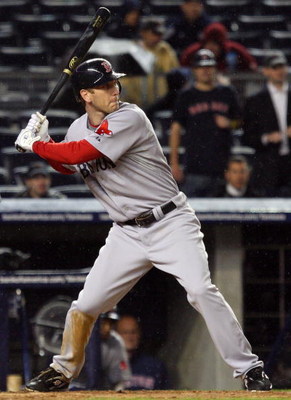 Someone in the Boston order had to make up for the awful year out of David Ortiz. So far this has been Bay. In his first full year with Boston he is hitting .288 with 15 homers, 49 RBI and 38 Runs.
Honorable Mention: Kevin Youkilis
Tampa Bay Rays: Jason Bartlett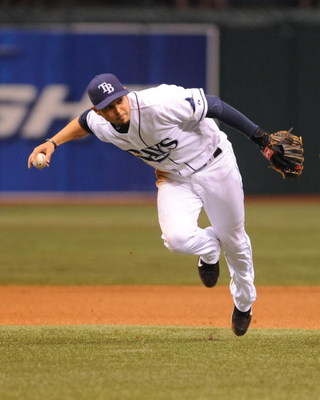 Bartlett is having an unbelievable breakout year. So far he is hitting an AL League Leading .373 and has 7 homers and 14 stolen bases. Not to mention he plays SS very well.
Honorable Mention: Evan Longoria, Carl Crawford
Toronto Blue Jays: Aaron Hill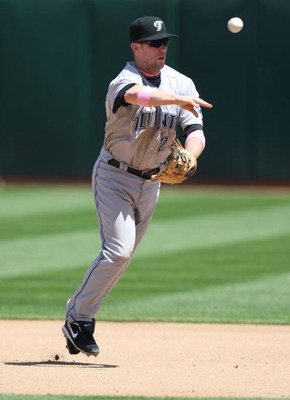 Aaron Hill is another middle infielder having a terrific year so far. He currently is hitting .333 with 12 homers and 37 RBI. He also has scored 33 runs for the surprising Blue Jays.
Honorable Mention: Roy Halladay, Marco Scutaro
Kansas City Royals: Zack Greinke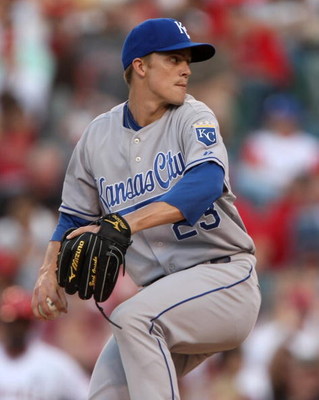 It's rare for a Pitcher to win an MVP award, but, then again it is rare to have a season,like Zack Greinke's. So far he is 8-1 with a 1.10 ERA and a WHIP of 0.90. Not to mention his 88 Ks.
What Greinke is doing is amazing and he will most likely win the AL CY Young award.
No Honorable Mention, Greinke is Royals MVP Hands Down.
Cleveland Indians: Victor Martinez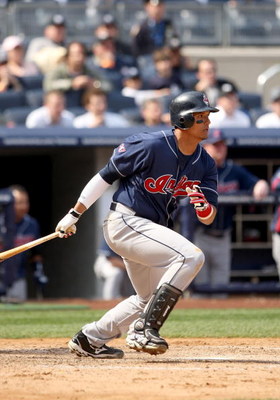 Martinez is really the only player in the Indians lineup that is consistently producing. So far this year he has a .351 Batting Average and 9 homers. He also has 38 RBI.
Honorable Mention: Kerry Wood
Detroit Tigers: Justin Verlander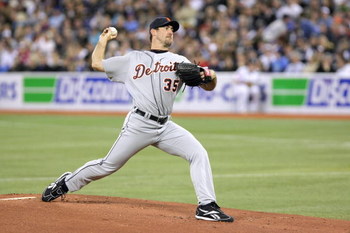 Finally, Verlander is back to his 2006 form. Last year was a disaster for Verlander as he lost 17 games. But, he has bounced back well this year. So far he has a 6-2 record with 90 Ks and a 1.15 WHIP.
Honorable Mention: Edwin Jackson
Minnesota Twins: Joe Mauer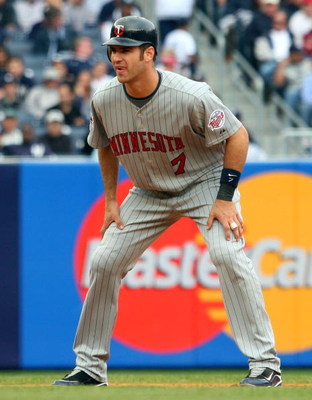 Even though Mauer was out for the first month of the season he is already putting up big power numbers. In only ONE month he already has 12 home runs. Not to mention his .431 average.
Honorable Mention: Kevin Slowey
Chicago White Sox: Jermaine Dye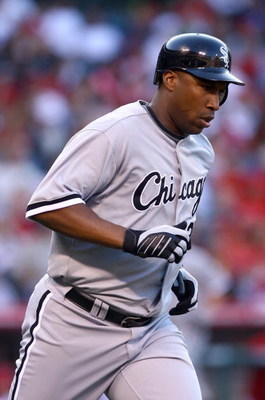 Dye is suddenly reemerging as a legitimate power threat. He is the center of the Sox order and he is doing a great job. He has hit 13 home runs already, and has a .285 average.
Honorable Mention: Mark Buehrle
Oakland Athletics: Dallas Braden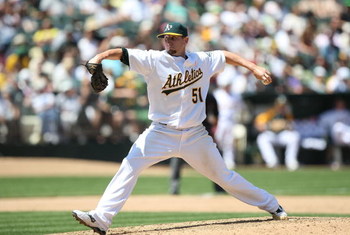 As much as I wanted to give this one to Suzuki or Holliday, I had to give it to Braden. All year long he and Outman have been the two solid spots in the OAK rotation. Even though Braden's 4-5 record does not seem very good let's look at some stats about those losses.
In all five of Braden's losses he has received 9 runs in total. That's nine runs in five games.
He is losing because of the Oakland offense not his pitching. In games where Oakland scores at least four runs he is 4-1. If he could get some run support he would be dominant.
Honorable Mention: Josh Outman, Matt Holliday, Kurt Suzuki
Seattle Mariners: Ichiro Suzuki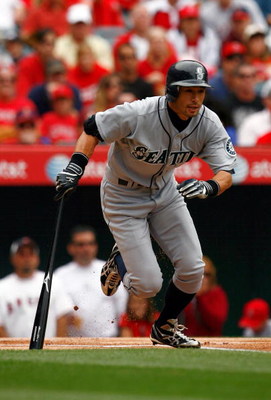 Ichiro started the season on the DL but hasn't missed a beat since rejoining the M's offense. He currently has a 26 game hit streak going and is hitting .353. Plus, as an added bonus he has hit 5 home runs already.
Honorable Mention: Russell Branyan
Los Angeles Angels: Torii Hunter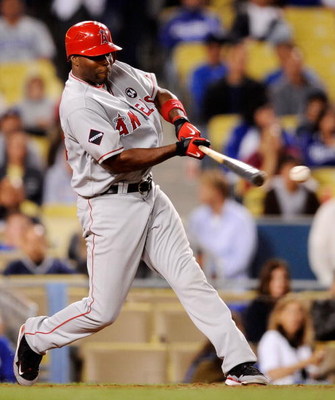 Tori Hunter is quietly having a great year. As much as I wanted to go with Joe Saunders here I had to give it to Hunter. He already has 12 HRs and 42 RBI. Plus he his hitting .308. Torii Hunter might be in for a career year.
Honorable Mention: Joe Saunders
Texas Rangers: Nelson Cruz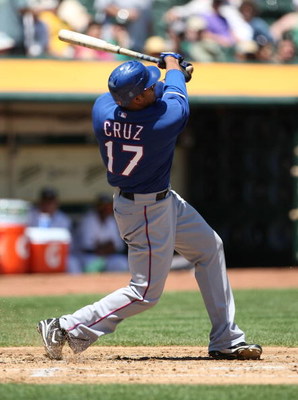 Cruz is having a great year down in Texas. He is providing for the Rangers during Hamilton's stints on the DL. So far Cruz has a .295 average with 15 home runs and 39 RBI. Plus he has 9 SBs and 30 Runs.
Honorable Mention: Ian Kinsler, Rangers Pitching Staff
Keep Reading