Review: My Top 10 WWE DVD Releases of All-Time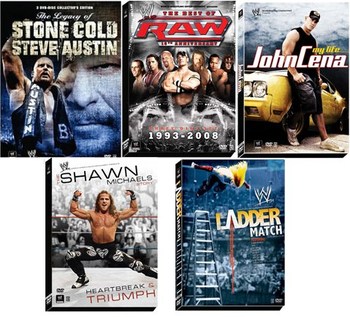 Hello my fellow wrestling fanatics.
I'm an avid collector of WWE DVDs, and I guess with my anticipation and excitement for the upcoming Randy "Macho Man" Savage DVD coming out next week, I felt compelled to rank my top 10 WWE DVDs of all-time, and then share it with anyone who might be interested.
I know I'm always looking for a good recommendation on what may be a great WWE compilation or old pay-per-view I may have missed. So if anyone here enjoys collecting, or even for just a one-time viewing, these are the WWE DVD releases that I highly recommend.
Thanks for reading.
Honorable Mention: McMahon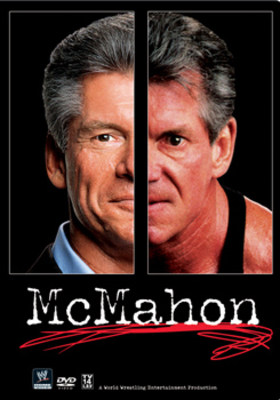 This is an interesting view for anyone who loves or despises Vincent Kennedy McMahon. It's a two-disc set, with commentary from the likes of Jim Ross, Triple H, Steve Austin, and the McMahon family.
Disc One contains lots of funny vignettes and promos, especially involving his feuds with Stone Cold Steve Austin and DX. There is also great insight into how he got started in the business, his family life, and great coverage involving the Monday night wars with WCW and Eric Bischoff.
Disc Two contains eight of Mr. McMahon's matches. I was never a huge fan of watching McMahon wrestle, but there are a few here that stand out and can actually pass for good wrestling matches, including the Street Fight from WrestleMania 19 vs. Hulk Hogan, and his Buried Alive match vs. The Undertaker from the 2003 Survivor Series.
Catch this one on a rainy day...
Honorable Mention: The Legacy of Stone Cold Steve Austin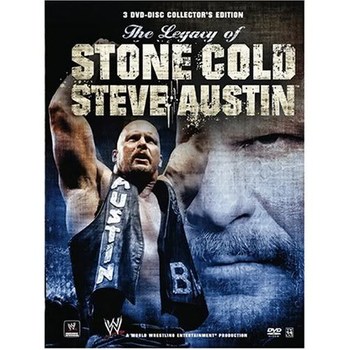 Now, I was never the biggest Stone Cold mark, but I was a fan, and I think they did a tremendous job with this DVD.
It's a three-disc set, narrated by Stone Cold himself, and it takes us throughout his entire career, from "Stunning" Steve Austin, and then the Hollywood Blondes with the late Brian Pillman in WCW, to his short but memorable stint in ECW, to the birth of Austin 3:16 and becoming the biggest sports entertainer on the planet.
Steve takes us through key moments in his career, and each story he tells is beautifully complemented with footage of promos, vignettes, and matches. We get to hear about a lot of interesting little-known facts and behind-the-scenes moments that all helped make Stone Cold become the biggest star the business has ever seen.
The same format of storytelling intertwined with old promos and matches continues throughout the three discs. There's a total of 21 intense matches featured. A few of my favorites include:
Stone Cold vs. Bret Hart, 1996 Survivor Series
Stone Cold vs. Shawn Michaels, 1997 King of the Ring
Stone Cold vs. Owen Hart, IC Title Match, SummerSlam 1997
Stone Cold vs. Triple H, Three Stages of Hell, No Way Out 2001
A must have for all fans of the Rattlesnake!
No. 10. The New and Improved DX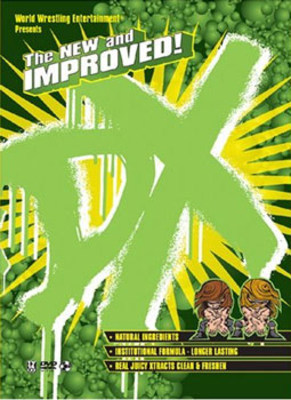 This is the funniest WWE DVD that I own. Those who know anything about Degeneration-X know exactly why.
This is a three-disc compilation of DX's (Shawn Michaels, Triple H) greatest and funniest moments, filled with comments and interviews from many WWE superstars and officials. It is mainly focused on all of DX's crazy antics and wild endeavors that took place after their reunion in 2006 and lasted into 2007.
Plenty of hysterical vignettes and promos are shown, with DX having the time of their lives, all at the expense of Mr. McMahon. There is also plenty of abuse involving Shane McMahon, Jonathan Coachman, Spirit Squad, and pretty much anyone else who had the misfortune of getting in DX's way.
Classic moments include:
-DX taking over the Monday Night Raw production truck
-HHH and HBK impersonating Vince and Shane on Raw
-DX vandalizing Mr. McMahons jet, limo, and corporate headquarters
There is even a hysterical clip of Edge and Randy Orton impersonating DX.
Some matches featured throughout the set include:
DX vs. Rated RKO
DX vs. Spirit Squad
DX vs. Vince and Shane
If you like DX, or just feel like laughing, believe me: you won't be disappointed...
No. 9. The Rise and Fall of ECW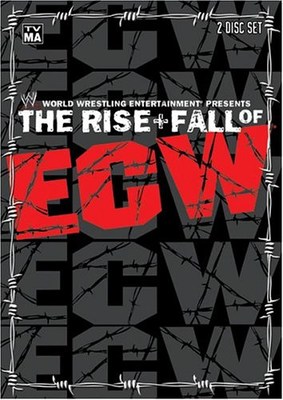 This is an excellent documentary based on the little promotion that changed the wrestling landscape forever, ECW.
We get the full story from beginning to end, straight from the horse's mouth, Paul Heyman. We also get to hear great stories and behind-the-scenes moments from ECW legends Tazz, Tommy Dreamer, Stevie Richards, and The Dudley Boys.
I found the story very compelling; how this small, Philadelphia-based promotion with almost no money and no resources became a phenomenon and showcased some of the greatest wrestlers and wrestling matches of all time. Equally compelling is how it was subsequently run into the ground by the very same person who made it so great, Heyman.
ECW icons such as Sabu, Sandman, Tazz, Raven, Tommy Dreamer, and Terry Funk are spotlighted throughout the DVD, as well as the Hardcore Legend Mick Foley, who also provides some commentary.
Only seven matches are featured on the second disc, highlighted by:
Rey Mysterio vs. Psicosis, ECW Hardcore TV 1995
Raven vs. Tommy Dreamer, Wrestlepalooza 1997
Rob Van Dam vs. Jerry Lynn, TV Championship, Hardcore Heaven 1999
A great viewing for any fan of hardcore wrestling.
No. 8. The Legacy of Eddie Guerrero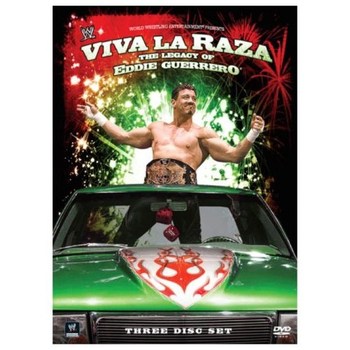 Oh how I miss Eddie Guerrero.
Maybe I love this DVD so much because I can no longer see him perform live. Either way, this is a great three-disc set, filled with some of Eddie's greatest matches, as well as his peers and loved ones all reminiscing and recapping what was an amazing life led by a truly amazing person.
Touching interviews and stories from the likes of Vickie Guerrero, Rey Mysterio, Batista, Chris Jericho, Dean Malenko, Edge, and many more make us laugh and cry throughout this set about the late great superstar.
An amazing 26 total matches emanate from this DVD, which is an incredible total for any superstar compilation. A few of my favorites which are truly amazing bouts include:
Eddie vs. Dean Malenko, TV Championship Match, ECW 1995
Eddie vs. Ric Flair, U.S. Championship Match, WCW 1996
Eddie vs. Chris Jericho, European Championship Match, Raw 2000
Eddie vs. Brock Lesnar, WWE Championship Match, No Way Out 2004
Eddie vs. Rey Mysterio, Steel Cage Match, SmackDown 2005
Everyone loved Eddie, and everyone will love this DVD.
No. 7. The Greatest Hell in a Cell Matches of All Time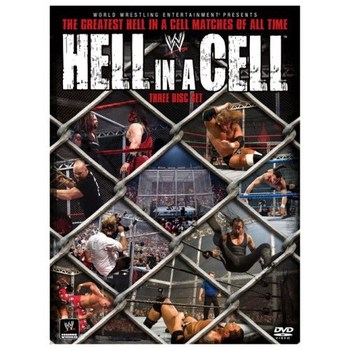 This awesome three-disc set covers some of the greatest and most extreme matches the WWE has ever seen, Hell in a Cell!
There have been a grand total of 16 Hell in a Cell matches in WWE history, and this compilation includes 14 of them.
Hosted by Mick Foley, we are given great insight into what these matches are actually like, being he participated in four of the first six, and has taken some incredible bumps from the Cell, including maybe the most famous piece of footage the WWE owns: Undertaker throwing him off the top of the cell, 18 feet down through the announcer's table.
Each bout is previewed nicely with a promo to remind us of the events that led up to the Cell match.
Some of my favorites out of the 14 incredible matches that are featured include:
-The first ever Hell in a Cell between Shawn Michaels and The Undertaker from Badd Blood 1997. This match also gives us the debut appearance of Kane.
-The famous 1998 King of the Ring Hell in a Cell between Mankind and The Undertaker. This match includes two of the most influential bumps ever taken in a wrestling match by Mr. Foley, being thrown off the top of the cell through the Spanish announcer's table, and also being choke-slammed through the cell down to the ring canvas.
-The absolutely amazing six-man Hell in a Cell featuring Triple H, The Rock, Steve Austin, Kurt Angle, Rikishi, and the Undertaker from Armageddon 2000. Complete chaos ensues for 30 minutes and we see Rikishi get choke-slammed off the top of the cell onto a truck outside the ring.
-Triple H vs. Chris Jericho from Judgment Day 2002. Not only a great match, but we also see the end of referee Tim White's career, as the cell was too much for him to handle.
-Randy Orton vs. The Undertaker, Armageddon 2005. The Legend Killer eats steel for 30 minutes..
Every match is extreme, intense, and legendary...
No. 6. Triple H: The King of Kings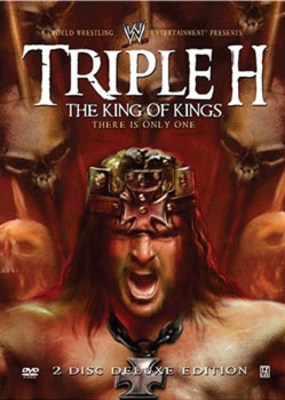 This two-disc set chronicles the career of The Game, Triple H.
Like any other superstar compilation, Triple H takes us through his career, highlighting important moments and events, and reminding us of storylines and feuds that led up to some of his greatest and most important matches.
One little-known tidbit I got out of this disc is that The Game pretty much owes his start in the business to Big John Studd.
They briefly touch on his WCW days and early WWE gimmick as the Connecticut blueblood Hunter Hearst Helmsley, but the meat of this DVD consists of his greatest feuds and matches from 1999 to the present.
Highlighted throughout are his rivalries with Mick Foley, Steve Austin, Shawn Michaels, Ric Flair, and Batista. He speaks his mind on how he feels about a lot of these wrestlers personally and professionally, and the absolute incredible matches born out of these rivalries are shown.
Some of my favorites of the 14 matches featured are:
-Triple H vs. Stone Cold Steve Austin for the WWE Title, No Mercy 1999
-Triple H vs. Shawn Michaels, two of three falls for the World Heavyweight Championship, Armageddon 2002.
-Triple H wins the 2002 Royal Rumble match
-Triple H vs. Batista, Hell in a Cell for the World Heavyweight Championship, Vengeance 2005
Many more great matches, including his first ever professional wrestling match from 1992, performing under the ring name Terra Ryzing vs. Tony Roy, with funny commentary from Jim Ross and Triple H himself.
If you're a Triple H fan, this is a must have.
No. 5. The Ladder Match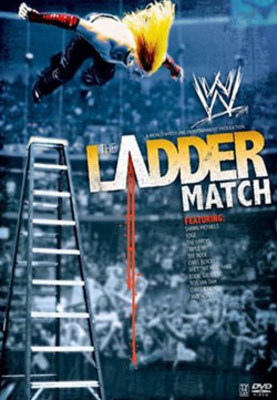 Well, there's not a lot I can really say about this DVD, aside from it contains 22 of the greatest matches you will ever see, in what is my favorite WWE match, the Ladder Match.
The three-disc set is hosted by Todd Grisham, and in between matches there is some nice commentary from some of the match participants. Stopping by to talk about their matches and the ladder match in general are Edge, Jeff Hardy, Shawn Michaels, John Cena, Ric Flair, Kane, and others.
There are truly some legendary matches and moments on this DVD. Some of my favorites included are:
-The Hardys vs. The Dudleyz vs. Edge & Christian, Wrestlemania 17—Tables, Ladders, and Chairs II for the tag-team championships
-Chris Jericho vs. Chris Benoit, IC Title Ladder Match, Royal Rumble 2001
-Jeff Hardy vs. The Undertaker, Ladder Match, Raw 2002
-Rey Mysterio vs. Eddie Guerrero, Ladder Match, SummerSlam 2005
-John Cena vs. Edge, TLC WWE Title Match, Unforgiven 2006
Many, many other incredible groundbreaking matches are included...
No. 4. The Rock: The Most Electrifying Man in Sports Entertainment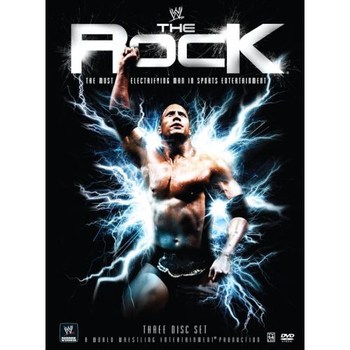 For fans of The Rock, this will be the best DVD you ever owned. This is a three-disc compilation, featuring 19 of The Rock's greatest matches, and also many of his funniest moments.
Again, as with all of the superstar DVDs, we are taken through The Rock's entire career. A narrator shows us how The Great One grew up in a wrestling family, started out in the business as Rocky Maivia, eventually became known as The Rock, and was catapulted to superstardom.
We are shown memorable highlights and promos involving feuds and storylines The Rock went through, including the likes of Triple H, Mick Foley, Steve Austin, Kurt Angle, and Hulk Hogan.
The third disc includes a plethora of The Rock's famous promos, catch phrases, and one-liners. There's enough to keep you laughing for hours.
But let's not forget the great matches. Some memorable ones which I love include:
-Rock vs. Mankind, St. Valentines Day Massacre, 1999
-Rock vs. Triple H, WWE Title Match, Backlash 2000
-Rock vs. Kurt Angle, WWE Title Match, No Way Out 2001
-Rock vs. Hollywood Hogan, Icon vs. Icon match, Wrestlemania 18
If you want to go one-on-one with The Great One, pick up this DVD...
No. 3. The Best of RAW 15th Anniversary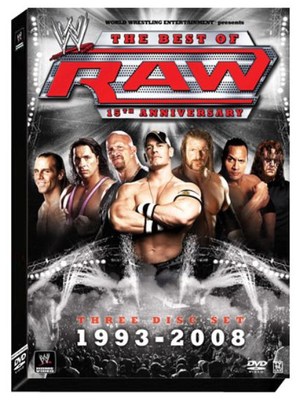 This is without a doubt one of my favorite DVDs, as it covers 15 years of great matches, hysterical promos, and unforgettable moments from Monday Night RAW.
Hosted by Todd Grisham, it's a three-disc set, with each disc covering a five-year span from the show.
Disc One covers 1993-1997. It shows the birth of Monday Night Raw, and how the WWE was coming out of the Hulk Hogan/Bret Hart era, and ushering in the Stone Cold Steve Austin/Rock attitude era.
Disc Two covers 1998-2002. It highlights the peek of the attitude era, with the WWE going places it had never gone before on television. We see the McMahon/Austin rivalry in full swing, and superstars like Mick Foley, Triple H, Chris Jericho and Kurt Angle becoming household names, while Shawn Michaels would endure a brief stint of retirement for these four years.
Disc Three takes us from 2003 through present day (2008 at the time of the video's release) and we see how Rock and Austin have retired, Triple H has basically taken over the company, Shawn Michaels has returned and is better than ever, and John Cena has become WWE champion.
Tons of more great moments and matches. Here are some of my favorites:
Matches:
-Mr. Perfect vs. Ric Flair 1993, Loser Must Leave WWE match
-Shawn Michaels vs. Marty Jannetty, IC Title Match, 1993 Match of Year
-Owen Hart vs. British Bulldog, European Title Match, 1997
-Shawn Michaels vs. Kurt Angle, Iron Man Match 2005
-Shelton Benjamin vs. Shawn Michaels, Gold Rush Tournament 2005
Moments:
-Y2J interrupts The Rock and makes WWE debut
-Bobby Heenan is fired from WWE by Gorilla Monsoon
-John Cena is drafted No. 1 to Raw in 2006 WWE draft lottery
-Stone Cold brings the beer truck ringside and drenches Mr. McMahon
-Mankind wins WWE title for first time by beating The Rock
-Austin and Tyson go at it in the ring during McMahon press conference
Many, many more classic RAW moments...
-
No. 2. Bret Hart: Best There Is, Best There Was, Best There Ever Will Be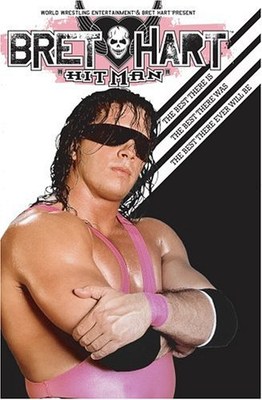 This is my favorite superstar compilation DVD.
Bret was one of my favorite wrestlers growing up, and I feel he is the greatest technical wrestler to ever live.
But I only include this DVD because I feel it was done so well. There are so many interesting and important stories involving Bret Hart and his family, and they are all covered thoroughly on this set.
The three-disc set starts off with Vince McMahon making a statement, thanking Bret for putting personal differences aside to make the DVD possible. There are 18 excellent matches included, and there are many poignant and telling moments regarding various issues.
Bret speaks about topics ranging from his early days in his father's Stampede Wrestling promotion in Calgary, to reminiscing about his deceased brother Owen Hart, to his rivalry with Shawn Michaels and the Montreal Screwjob at the 1997 Survivor Series, to all of the deceased wrestlers he worked with like Brian Pillman, The British Bulldog, Mr. Perfect, Rick Rude and many others, to his fallout with Vince McMahon and the WWE, and his stint with WCW.
I highly recommend this to not only Bret Hart fans, but wrestling fans in general who are interested in many historical and important moments in WWE history.
Some of the extraordinary matches featured are:
Bret vs. Owen Hart, Wrestlemania X
Bret vs. Steve Austin, Submission Match, Wrestlemania 13
Bret vs. Mr. Perfect, IC Title Match, SummerSlam 1991
Bret vs. The British Bulldog, IC Title Match, SummerSlam 1992
Bret vs. Chris Benoit, Owen Hart Tribute Match, WCW Nitro 1999
This is a DVD you can watch over and over, and believe me, you will...
No. 1. History of the WWE Championship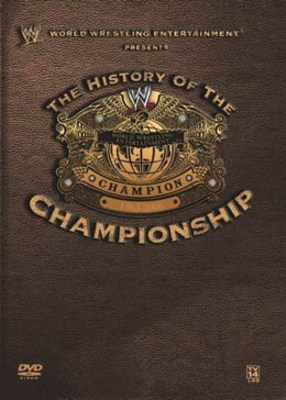 This is my most prized possession in my DVD collection, solely for the absolute breathtaking wrestling matches in which it features.
When it comes down to it, we are all fans of great wrestling, and it can't get any better than this three-disc, 25-match collection.
Hosted by good ole' Jim Ross, this compilation spans four decades of amazing WWE title bouts. We get to see the likes of Bruno Sammartino, Superstar Billy Graham, Pedro Morales, Hulk Hogan, Andre the Giant, Randy Savage, Bret Hart, Shawn Michaels, The Undertaker, Stone Cold Steve Austin, The Rock, Kurt Angle, Triple H, John Cena, Edge, plus many many more. In my opinion, this is the greatest collection of matches ever put together in one set.
If you're a fan of great wrestling, you should make it a priority to treat yourself to this amazing DVD.
Every match ranks from very good to extraordinary. I will list a few of my personal favorites, as I have with every other DVD on this list. Keep in mind these are all championship matches.
-Hulk Hogan vs. Randy Savage, Wrestlemania 5
-Bret Hart vs. Shawn Michaels, Iron Man Match, Wrestlemania 12
-Steve Austin vs. Shawn Michaels, WrestleMania 14
-Cactus Jack vs. Triple H, Royal Rumble 2000
-Steve Austin vs. The Rock , WrestleMania 17
-Chris Benoit vs. Kurt Angle, Royal Rumble 2003
Go get this DVD, and witness the greatest wrestling matches in WWE history.
Thank you for taking the time to go through my slideshow. I hope I helped with ideas for anyone looking to add to their personal collection or just check out some cool wrestling DVDs. Until next time...
Keep Reading