The Five Top Ten Teams With the Most Pathetic 2009 OOC Schedules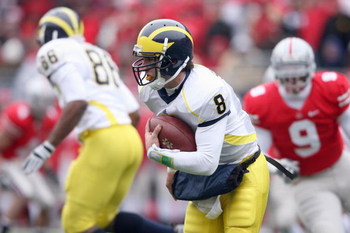 After researching the 2009 out of conference schedules of several of the top teams in college football, I have compiled a list of what I believe to be the top five weakest, most pathetic OOC schedules for 2009.
I chose the Michigan photo as my lead-in because they have a weak OOC schedule, but they are not a potential top team for 2009 and thus, not qualified for this list..
The teams I have selected are all teams that will be in, or very near the top ten of the AP poll to open the 2009 season.
I think I speak for many, if not most, college football fans when I say teams need to start "manning up" and stop playing I-AA or DII teams and start playing other top teams on the road, during the season!
Follow the example set by Ohio State and USC last year and this year. Hopefully, they do it again soon because the big time games during the season are amazing!
They can be high-risk in terms of a BCS title run, but with high risk comes high reward for the team that wins!
Now, on with the show!
This article is also featured on my blog, BlockONation
http://BlockONation.com
No. 5: Texas Longhorns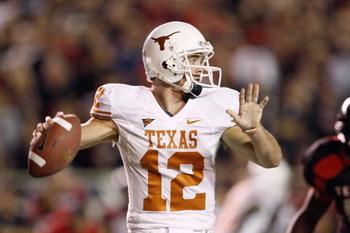 Texas has a great coach in Mack Brown and a Heisman contender at QB in Colt McCoy. They also have loads of talent on defense so they could probably beat just about any team in the top 25, but scheduled these OOC games instead:
9/5/09—vs. University of Louisiana Monroe
9/12/09—@ Wyoming
9/26/09—vs. UTEP
11/7/09—vs. Central Florida
No. 4: Penn State Nittany Lions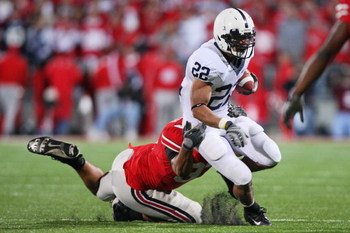 It's not Lewis & Clark, it's Royster and Clark! JoePa has another talented squad one year removed from a Big Ten title and a near miss at a trip to the BCS title game.
Penn State's schedule got even weaker in 2009 so will we really know how good they are before the bowl season? Not against these OOC opponents we won't, and they're even all home games of course.
9/5/09—vs. University of Akron
9/12/09—vs. Syracuse
9/19/09—vs. Temple
10/10/09—vs. Eastern Illinois
No. 3: LSU Tigers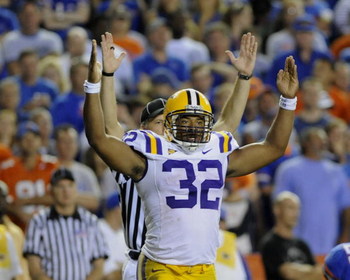 Charles Scott should be the best back in the SEC and the Tigers should be improved over last years team.
They dodge most of the bullets in the SEC and they play these teams out of conference, so they're another team we may not know much about until their bowl game.
9/5/09—@ Washington
9/19/09—vs. Louisiana
10/31/09—vs. Tulane
11/14/09—vs. Louisiana Tech
No. 2: Ole Miss Rebels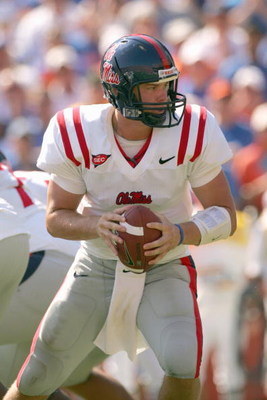 In their defense, Ole Miss hasn't been a top team since Eli Manning left in 2004 so the reason they have a weak OOC schedule is acceptable.
But, it still ranks at No. 2 on my list because they are very good now even if they, or nobody else saw it coming!
The OOC opponents they will be facing however; not so much!
9/5/09&mdash@ Memphis
9/19/09—vs. Southeastern Louisiana
10/17/09—vs. University of Alabama Birmingham
11/7/09—vs. Northern Arizona
No. 1: Florida Gators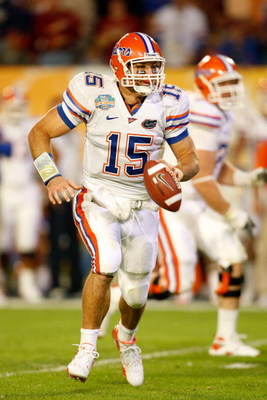 It was tough narrowing this list down to the top five.
It was not tough putting Florida at No. 1.
They have arguably one of the best coaches in the game in Urban Meyer, a two-time BCS Championship and Heisman winning quarterback in Tim Tebow, and they have all eleven defensive starters and all eleven back-ups to those starters back from last years SEC and BCS championship team.
I didn't think it was possible for their OOC games in 2009 to be even more pathetic than 2008, when they played a down and rebuilding Miami Hurricanes team along with home games vs. Hawaii and The Citadel.
Then, I looked at 2009 and realized I may have thought too soon:
9/5/09—vs. Charleston Southern
9/12/09—vs. Troy
11/21/09—vs. Florida International
11/28/09—vs. Florida State
All four of these games are home games and even though it's a traditional rivalry game, Florida State is not what they once were.
I wanted to address that in case anyone tried to defend UF's OOC games by saying FSU is a good team.
No, they are not!
Thanks for reading and as always, feel free to agree or disagree in the comments section!
Keep Reading

Florida Gators Football: Like this team?