MLB: Ten Unknown Top Performers in 2009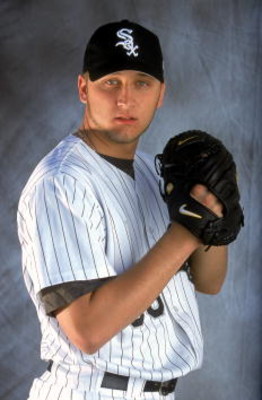 We all know how Albert Pujols is doing, how many wins Zach Greinke has, and how many stolen bases Carl Crawford is getting. However, there are players having great seasons that we don't hear much about.
Whether they are West Coast players or small market clubs, they don't get the spotlight they deserve. Well, this is to highlight them.
Nelson Cruz, RF, Texas Rangers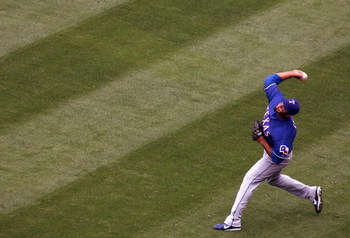 Unknown to most, Nelson Cruz is putting together an All-Star season. He's batting .295 with a .959 OPS. He has a whopping 15 HRs which he combines with a speedy nine stolen bases. If you add to that thirty nine RBI and 30 runs scored, then you have one of the most productive players in baseball.
Cruz is helping lead the Rangers to a first-place record while teammate Josh Hamilton recovers from injuries.
Heath Bell, Closer, San Diego Padres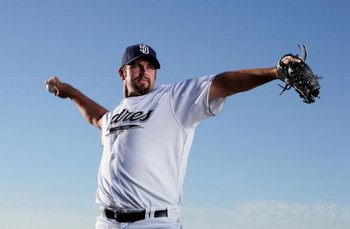 Believe it or not, there are closers outside of New York, Boston and Los Angeles.
Just a bit south of L.A. is Heath Bell in San Diego, who is posting top-of-the-line closer numbers.
He is 15-for-16 (including 14 for his first 14) in save opportunities and has a minuscule 1.27 ERA. He has only given up three runs, all earned, on the season. His K/BB ratio is 26/6 in 21.1 innings pitched. He has dominated the National League thus far, and has surprisingly gone largely unnoticed.
Zach Duke, SP, Pittsburgh Pirates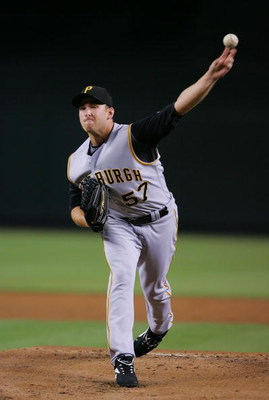 It's difficult to get noticed in Pittsburgh. Nobody watches the game on TV or in the ballpark. It's even harder to succeed there.
However, Zach Duke is doing just that. He has posted a 6-4 record for a terrible team, with a 2.62 ERA and 42 strike outs in 79 innings pitched. He is one of the few bright spots in what has turned into another abysmal season for the lowly Pirates.
Mark Reynolds, 1B/3B, Arizona Diamondbacks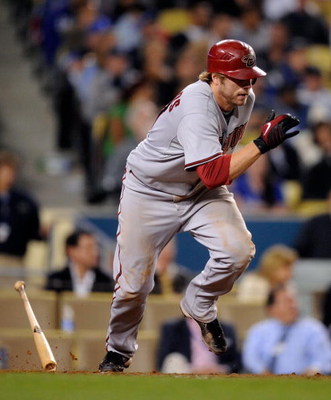 Mark Reynolds wasn't even sure he had a starting spot at the beginning of the season. Last year, Reynolds made 34 errors at third base and Arizona was losing patience. He needed to do one of two things: improve his defense or make his offense so valuable his defense could be overlooked.
He's done both. While he won't be winning a Gold Glove anytime soon, he has seven errors so far, Reynolds is much improved from last year. Moreover, he has 13 home runs, 11 stolen bases and 32 RBI for an offensively-challenged Diamondbacks club. Add to that 32 runs scored and a .258 average and Reynolds deserves some coverage and his starting spot.
Mark DiFelice, RP, Milwaukee Brewers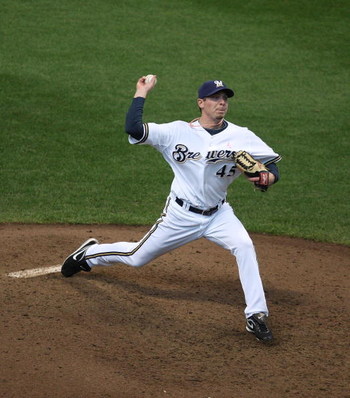 Never mind if they play in Milwaukee, middle relievers don't get very much attention as it is. DiFelice may not be getting saves, but he has been extremely effective.
He's 3-0 with a 1.16 ERA. He has six holds and has only allowed three earned runs. He has 23 strike outs, and just four walks in 23.1 innings pitched for a microscopic 0.81 WHIP. He has appeared 22 times in his first season as a full-time player.
Jason Kubel, LF/DH, Minnesota Twins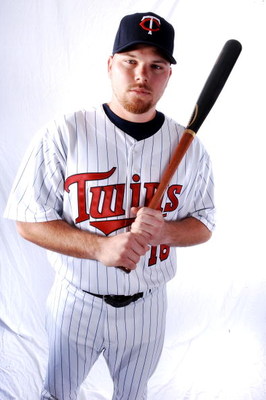 Jason Kubel may look like a beer league softball player, but he has a bat like a perennial all-star.
The always reliable Kubel, is having his best overall season. He is currently hitting .309 with an impressive .842 OPS. He has 5 HRs, 25 RBIs and 24 runs scored. He played a large role in carrying the load at the beginning of the year when Twins catcher Joe Mauer missed substantial time due to back problems.
Now he can sit behind Morneau and Mauer and enjoy the opportunities those MVPs provide.
Mark Buehrle, SP, Chicago White Sox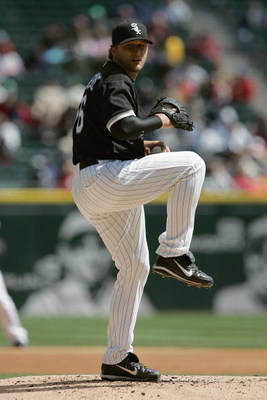 Mark Buehrle is quietly becoming the anchor of a very inconsistent White Sox staff.
With other Sox veterans struggling, Buehrle has been the picture of consistent, and efficient quality. He is 6-1 with a 2.71 ERA. He is posting a tiny 1.15 WHIP, partly because he has only walked 12 in 66.1 innings pitched, while striking out 42. The White Sox have 25 wins and Buehrle has six of them.
Russell Branyan, 1B, Seattle Mariners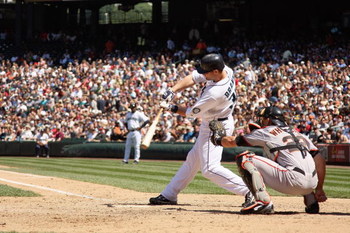 Russell Branyan has never been given the opportunity to play full time. Before the start of this year, he was told by Seattle management he would finally be getting that chance and he is taking full advantage of it.
Branyan is batting .323 with 12 HRs and 25 RBIs. His OPS is an astounding 1.039. Russell has been the consistent force in the Mariners' lineup, behind Ichiro, and has slowly moved his way up to the top of the lineup. He has unexpectedly placed himself in the batting race and nobody knows about it.
Torii Hunter, CF, Los Angeles Angels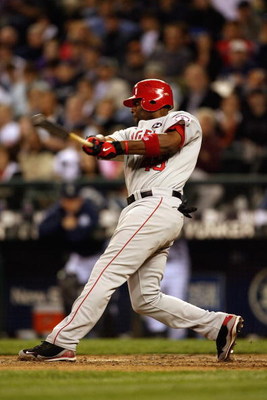 Torii Hunter is putting together a superstar season and is doing it without much coverage.
He's hitting .308 with 12 HRs and his OPS is .975. He's added 10 stolen bases, 42 RBIs and 38 runs scored. He is quietly on track to be a 30-30 man with 140 RBIs.
Hunter was the star in Minnesota, a small team in a small town. Now he plays near Hollywood with Vladimir Guerrero to his left. Even still, this sort of performance needs to be noticed.
Adrian Gonzalez, 1B, San Diego Padres
Adrian Gonzalez, easily the best player nobody has ever watched play, is setting himself up for a run at the National League MVP.
He is batting .292 with 43 RBIs and 39 runs scored. He also has 22 HRs thus far while playing at pitcher-friendly Petco Park. Take a moment to multiply those numbers by about 3.3 to get what he's on track for.
He's pacing himself for about 142 RBIs, 129 runs scored, and you guessed it, 73 HRs. Even with all this, he currently sits fifth in the All-Star fan voting behind fellow first basemen Albert Pujols, Prince Fielder, Joey Votto and Ryan Howard. Go vote for him right now.
Keep Reading

Minnesota Twins: Like this team?