Thomas Hitzlsperger revealed that he is gay in an interview with German weekly newspaper Zeit, as reported by SunSport:
Former Aston Villa, West Ham and Everton midfielder Thomas Hitzlsperger reveals he is gay. #avfc #whufc #efc

— SunSport Now (@SunSportNow) January 8, 2014
The news comes just three months after the 52-time Germany international called an end to his career, having enjoyed spells with Stuttgart, Aston Villa, Lazio, Wolfsburg, Everton and West Ham.
According to The Times' Gabriele Marcotti, Hitzlsperger goes down as the most high-profile ex-footballer to have come out as gay thus far:
Hitzlsperger - 52 caps for Germany, played for Stuttgart, Lazio, Villa + others - prob highest profile ex-footballer to come out

— Gabriele Marcotti (@Marcotti) January 8, 2014
Arsenal forward and compatriot Lukas Podolski was quick to hail Hitzlsperger for his decision to go public:
Brave and right decision. Respect, Thomas Hitzlsperger. His outing is a important sign in our time. pic.twitter.com/c69Oml2Ocp

— Lukas-Podolski.com (@Podolski10) January 8, 2014
Podolski was just one of many to tweet positively in response to Hitzlsperger's news.
The reaction clearly surprised the retired midfielder, who now hopes his actions will encourage others to feel empowered:
Hello everyone! All these messages about my news, I am overwhelmed from this and I can't say thank you enough times!

— Thomas Hitzlsperger (@ThomasHitzl) January 8, 2014
It represents an encouraging step forward for the sport, with Los Angeles Galaxy midfielder Robbie Rogers having previously announced his homosexuality back in February 2013.
However, Rogers told BBC Sport just last month that in the 10 months since, he hadn't been contacted by any players looking to follow his example.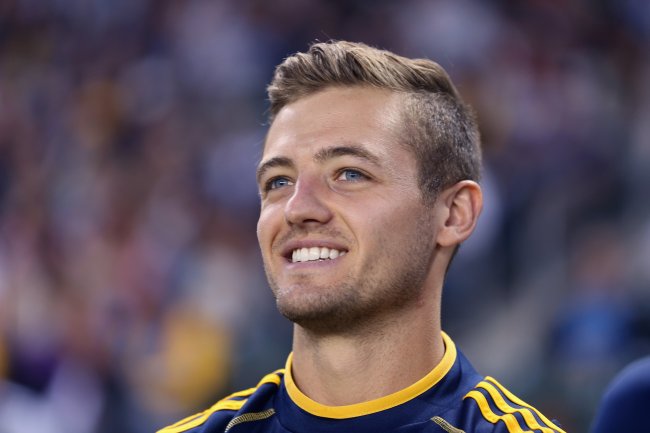 Jeff Gross/Getty Images
Outside of the football sphere, Great Britain's Olympic medallist diving sensation Tom Daley recently spoke of his sexuality on record, announcing in December that he was in a relationship with another man, per the Daily Mail's John Drayton.
Marcus Christenson of The Guardian quotes Hitzlsperger, who hopes stereotypes can be changed over time:
It's been a long and difficult process [of becoming aware of being gay]. Only in the last few years have I realised that I preferred living together with a man.

In England, Italy and Germany being a homosexual is no big thing, at least not in the dressing room. I was never ashamed of being who I am but it was not always easy to sit on a table with 20 young men and listen to jokes about gays. You let them get on with it as long as the jokes are somewhat funny and not too insulting.

Being gay is topic that is "ignored" in football and not "a serious topic in the changing room." Fighting spirit, passion and winning mentality are intrinsically linked, that doesn't fit the cliché: "Gays are soft."
Hitzlsperger developed a reputation as one of Europe's most impressive central midfielders during the early to mid-2000s, having spent almost a dozen years in the Bayern Munich academy as a youth.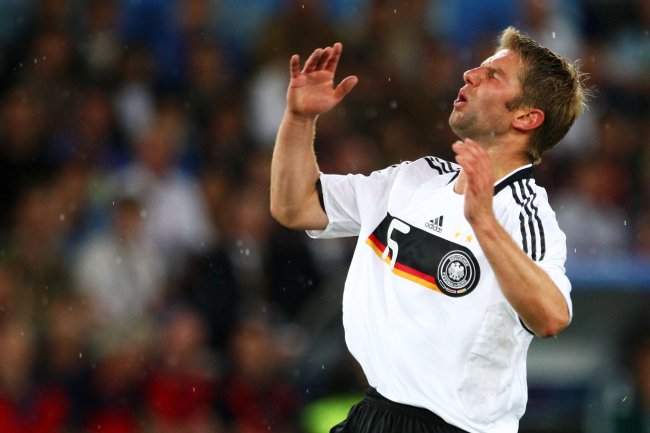 Laurence Griffiths/Getty Images
Although modern society has become far less adverse to homosexuality in recent years, the topic remains a subject of great controversy in certain parts of the sporting world.
That being said, big names such as Hitzlsperger coming to the fore will surely help others follow suit in what should be an acceptable aspect of the industry.