As the NBA approaches the midseason point, the standings continue to look muddy.
You've got the Miami Heat, Indiana Pacers, San Antonio Spurs and Oklahoma City Thunder near the top of the standings, as everyone expected. After that, there are a bunch of good teams, but you wonder what their ceiling is.
Can the Portland Trail Blazers win the Western Conference? How well can the Los Angeles Clippers cope without Chris Paul? How much better will the Golden State Warriors get?
There are all of these questions that make you wonder which teams are truly poised to see the biggest surge in the second half.
Taking a look at the standings and each team's performance this season, here's a rough sketch of how the league falls into place. The teams that should see the most improvement in the second half are underlined and italicized.
Note: The rankings and records were taken into account before Tuesday night's action.
1. Miami Heat (26-8)
As long as the Miami Heat are keeping pace somewhat with the Indiana Pacers, they deserve the top spot. Everybody knows LeBron James and Co. are saving their best for the playoffs, staying within a few games of Indiana is all I need to see. Plus, what's the difference between getting first and second in the East? The Heat and Pacers are going to end up in the conference finals either way.
2. Indiana Pacers (27-6)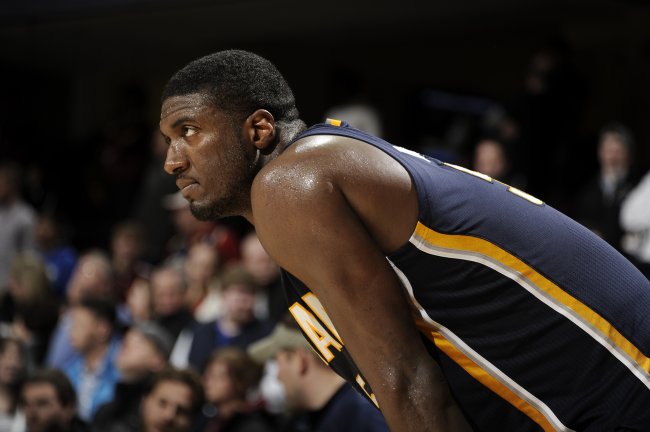 David Liam Kyle/Getty Images
It's unbelievable how much better the Indiana Pacers are than the rest of the Eastern Conference, sans the Heat. Much like Miami, Indy is merely treading water until the playoffs. The Pacers are either the best or second-best team in the conference, depending on your opinion, and that's not going to change anytime soon.
3. Oklahoma City Thunder (27-7)
Why are people all that surprised that the Oklahoma City Thunder are a worse basketball team without Russell Westbrook? You can't get used to losing a player of that caliber, no matter how long he's out. The silver lining is that Reggie Jackson keeps improving. He got a career-high 27 points on Sunday against the Boston Celtics.
4. Portland Trail Blazers (26-8)
The Portland Trail Blazers were always bound to level off somewhat. Losses to the New Orleans Pelicans and Philadelphia 76ers aren't as concerning as the fact that both teams broke 100. Although the Blazers have a great offense, Terry Stotts needs to sort out that defense.
5. Golden State Warriors (23-13)
This is the Golden State Warriors team we all thought we were signing up to see when we bought that League Pass subscription before the season. Heading into Tuesday night, they were winners of nine straight.
Now that the starting lineup is healthy for a stretch of games, you're seeing how good this team can become. While there's no way Golden State can maintain the blistering pace it's on, the Warriors should keep rising in the Western Conference, and it would appear only a matter of time before they overtake the Los Angeles Clippers.
6. San Antonio Spurs (26-8)
So Tiago Splitter is out three to five weeks, according to the San Antonio Spurs:
[RELEASE] Tiago Splitter is expected to miss three-to-five weeks due to a right shoulder sprain: http://t.co/Zp9LPI6U6b

— San Antonio Spurs (@spurs) January 5, 2014
Offensively, the difference will be minimal. He's only averaging 8.6 points a night. On the defensive end, though, San Antonio could be in trouble until the Brazilian big man makes his return.
7. Houston Rockets (22-13)
When will Kevin McHale come under fire in Houston? The Rockets aren't playing too far under expectations, but it seems like so many fans want to focus on the performances of James Harden and Dwight Howard that McHale has gotten a bit of a free pass. The pieces are there personnel-wise, but I have major reservations about whether McHale is capable of leading a team to a title.
8. Phoenix Suns (20-12)
There may not be a team more enjoyable to watch than the Phoenix Suns. Between the backcourt of Goran Dragic and Eric Bledsoe and the sustained success of Jeff Hornacek, you wish you were a Phoenix fan again. And yet there's that little part of you that wonders what Robert Sarver will do to mess it all up.
9. Los Angeles Clippers (24-13)
Marc Stein of ESPN reported that while Chris Paul doesn't require surgery for his injured shoulder, he could miss up to six weeks:
Clippers announce NO surgery needed for Chris Paul but say he could miss up to six weeks thanks to shoulder injury sustained in Dallas

— Marc Stein (@ESPNSteinLine) January 6, 2014
Darren Collison is a solid replacement, but the Clippers will have a hard time holding on to fourth while CP3 is out.
10. Dallas Mavericks (19-15)
The Dallas Mavericks are a confounding team. One minute they look great; the next, they're middling. With some of the teams below them in the West set to improve in the second half, the Mavs need to find some consistency if they want to hold on to a playoff spot.
11. Toronto Raptors (16-16)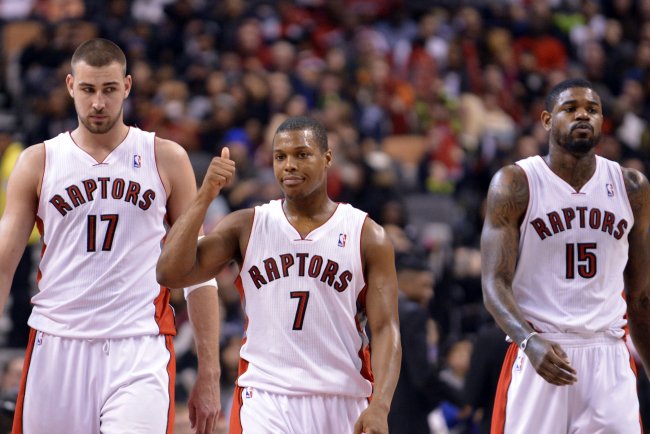 Mark Konezny-USA TODAY Sports
Maybe every team needs to trade for Rudy Gay and then trade him to another team. The Memphis Grizzlies improved after offloading the veteran forward, and the Toronto Raptors are in the process of a torrid run since trading him to the Sacramento Kings. By the trade deadline next year, maybe the Kings can position themselves for a playoff run.
12. Atlanta Hawks (18-17)
Don't have Al Horford? No problem, just sign Andrew Bynum. Fox Sports Ohio's Sam Amico hypothesized the Atlanta Hawks could replace their injured big man with an oft-injured big man:
As for Bynum, I suspect #Hawks in running. Just waived Cartier Martin, have open roster spot, Bynum lived in ATL, C Al Horford injured, etc.

— Sam Amico (@SamAmicoFSO) January 8, 2014
That couldn't possibly go wrong, right?
13. Minnesota Timberwolves (17-17)
The defense showed up against the Philadelphia 76ers in a 126-95 win, which hadn't been happening in the Minnesota Timberwolves' previous three games. With the Phoenix Suns ahead on Wednesday, the T-Wolves will need all the defensive strength they can muster.
14. Washington Wizards (14-17)
The Washington Wizards need to get their stuff together. While they're a playoff team without a doubt, it's important for them to sneak into the top three. They'll want to avoid any opening-round road series with the Atlanta Hawks, or heaven forbid, the Indiana Pacers or Miami Heat. Even the Toronto Raptors look like a tricky out right now.
15. Denver Nuggets (16-17)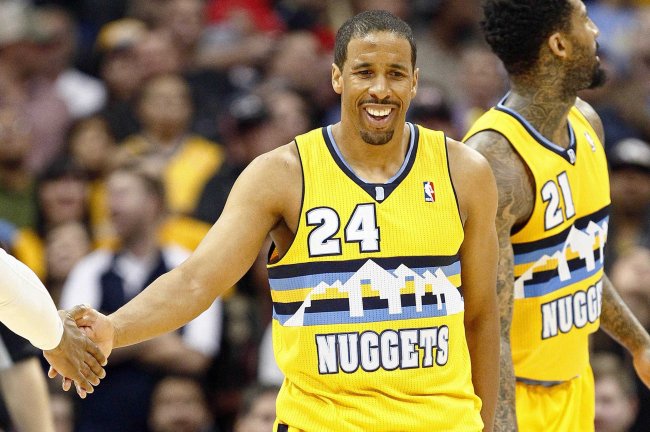 Isaiah J. Downing-USA TODAY Spor
As much as the Denver Nuggets may want to rid themselves of Andre Miller, it's important to remember that Nate Robinson is the guy behind Miller in the rotation. If the Nuggets want to take that leap of faith, more power to them.
16. New Orleans Pelicans (15-17)
As Marc J. Spears of Yahoo! Sports reported, Ryan Anderson is out indefinitely with a herniated disc:
Pelicans said forward Ryan Anderson has been diagnosed with a herniated disc and is out definitely.

— Marc J. Spears (@SpearsNBAYahoo) January 7, 2014
It's a tough blow for the Pelicans, as Anderson was in the midst of one of the best seasons of his career. Replacing his three-point scoring won't be easy for New Orleans.
17. Memphis Grizzlies (15-18)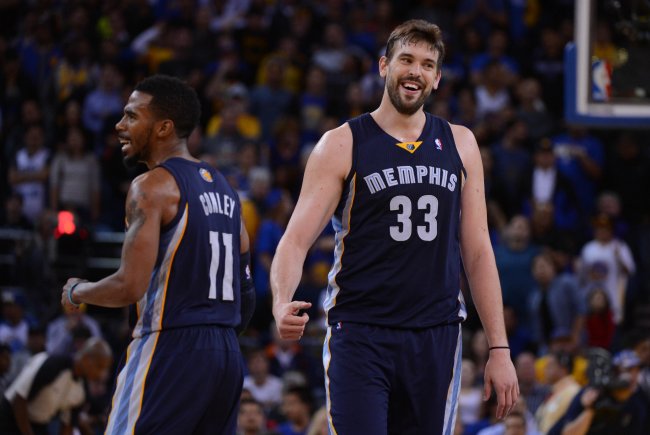 Kyle Terada-USA TODAY Sports
The fact that the Memphis Grizzlies have hanged around this long is a success in and of itself. The injury to Marc Gasol looked as if it would wreck the entire season. However, the Grizzlies remain three-and-a-half games out of eighth heading into Wednesday night's action.
Grizzlies sideline reporter Rob Fischer reported Gasol can start light workouts, so he could be returning sooner rather than later:
Marc Gasol has NOT been cleared to participate in practice. Joerger said Gasol will start light workouts. He's in gear w/ a knee brace

— Rob Fischer (@thefishnation) January 6, 2014
Once that happens, the Grizzlies will be markedly better, especially on the defensive end. Looking at the teams above, Memphis could easily turn it on over the second half and get back into a playoff position.
18. Detroit Pistons (14-20)
The Pistons are teetering on the brink. Putting Josh Smith and Brandon Jennings on the same team always looked a curiosity, but it would take a real effort for Detroit not to make the playoffs in the East. And yet the Pistons dropped six of seven heading into Tuesday night's game against the New York Knicks. This team can't keep punching below its weight for much longer.
19. Chicago Bulls (14-18)
The Luol Deng trade was a necessary move for the franchise. He probably wasn't going to re-sign with the team in the offseason, so the Bulls were better off getting rid of him now and planning for the future. Given everything that has gone wrong for Chicago, you can't blame management for writing this season off completely.
20. Charlotte Bobcats (15-20)
Streeter Lecka/Getty Images
As soon as the offense comes around, Charlotte will be a dangerous team. Steve Clifford has drilled this team well defensively. It's such a stark contrast to where the Bobcats have been over the last few years. Fans have reason to be encouraged for the future.
21. New York Knicks (11-22)
Although J.R. Smith has caused his fair share of headaches for New York Knicks fans, maybe he find a niche with this whole shoe untying thing. Imagine how tough the Knicks would be defensively when all five guys on the other team are tripping on their shoelaces up the court.
22. Brooklyn Nets (13-21)
The big test for the Brooklyn Nets is still to come. Jason Kidd and Co. have played well in 2014, but beating the Golden State Warriors on Wednesday and the Miami Heat on Friday would cement that the team's recent turnaround isn't smoke and mirrors.
23. Philadelphia 76ers (12-22)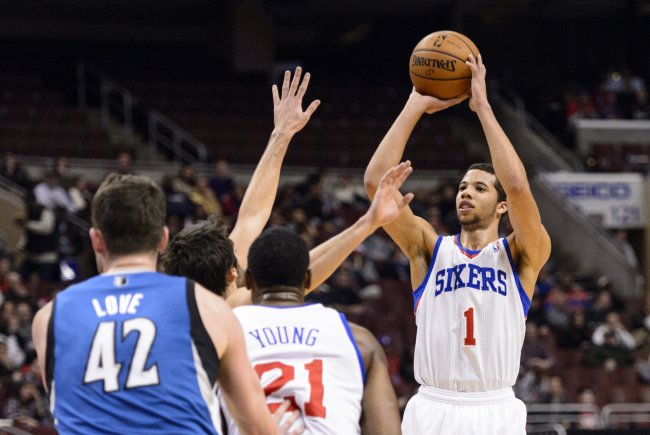 Howard Smith-USA TODAY Sports
That four-game winning streak sure was fun in Philadelphia, but the 76ers crashed to earth in a big way with their 126-95 loss to the Minnesota Timberwolves. At least Michael Carter-Williams continues to be the best player to come out of the 2013 draft. Philadelphia has set itself up to be a playoff contender very soon.
24. Los Angeles Lakers (14-20)
And once again, Pau Gasol remains a Los Angeles Laker. He's one of the most oft-traded yet never actually traded players in recent history. Maybe the Lakers can find another suitor, but with or without Gasol, they're still a mediocre team in the stacked Western Conference.
25. Boston Celtics (13-21)
The Jerryd Bayless trade didn't make Boston better, but the Celtics were able to get out from under Courtney Lee's contract. The organization shouldn't be worrying about this year, so it was smart to create some financial flexibility for the future.
26. Cleveland Cavaliers (11-23)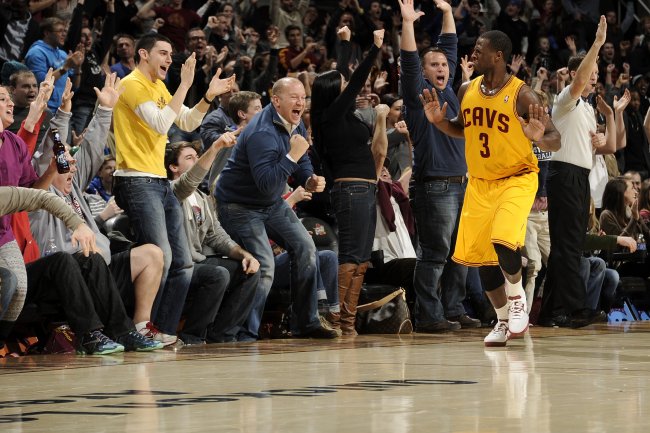 David Liam Kyle/Getty Images
The Cavs made major waves with the Andrew Bynum-for-Luol Deng trade. It's arguably much better for Cleveland than the Pau Gasol trade would have been and fills an immediate need for the team at the 3. Alonzo Gee and Earl Clark are no better than rotation players.
Along with the immediate talent upgrade, Deng provides a toughness that has been sorely lacking on the Cavs. Maybe some of his professionalism will wear off on Dion Waiters.
With this trade, Cleveland has positioned itself as a genuine playoff contender in what is a weak Eastern Conference.
27. Utah Jazz (11-25)
The Utah Jazz are probably a bit frustrated they couldn't get Andrew Bynum from the Cleveland Cavaliers. Getting Richard Jefferson off the books would've been worth at least five to 10 wins in terms of fan happiness.
28. Sacramento Kings (10-22)
Who would've thought that the Rudy Gay trade would come back to bite the Sacramento Kings? The only question now is how many players have to go before the team can be competitive again, because the core in Sacramento won't get it done anytime soon.
29. Orlando Magic (10-24)
If you want to know how bad the 2013 NBA draft class was, look no further than Victor Oladipo. He's third on NBA.com's rookie ladder, yet he's averaging 13.1 points on 40.5 percent shooting, including 29.4 from behind the arc, and has an assist-to-turnover ratio of 1.12. While Oladipo has a wealth of potential, the fact that he's been the third-best rookie this year is distressing.
30. Milwaukee Bucks (7-26)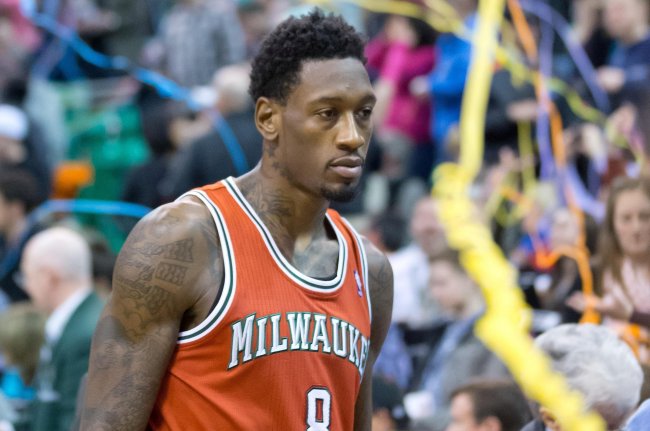 Russ Isabella-USA TODAY Sports
Everybody's talking about this argument between Larry Sanders and Gary Neal after the Milwaukee Bucks' 116-100 loss to the Phoenix Suns. It couldn't possibly make the team any worse on the court, so whatever drama comes out of Milwaukee at least makes the team more interesting.