Kermit Whitfield's 100-Yard Kickoff Return Gives Florida State Late Lead
January 7, 2014

Bleacher Report
The Florida State Seminoles are using special teams to their advantage in the BCS National Championship Game against Auburn.
A 100-yard kickoff return by Levonte "Kermit" Whitfield gave Florida State its first lead since it was a 3-0 game in the first quarter.
Coach Jimbo Fisher ran down the sideline to follow the kickoff return: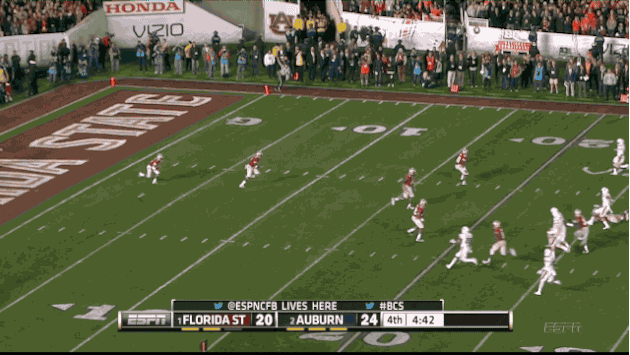 Bleacher Report
The touchdown gave the Seminoles a 27-24 lead with just over four minutes remaining in the title game, but Auburn would answer back to take the lead with just over a minute to play.