Defensive coordinator Wade Phillips was fired by the Houston Texans on Saturday, Jan. 4, after the team went 2-14 and wound up with the worst record in the NFL.
The Associated Press reported the news (via USA Today), and also recorded the tweet Phillips sent out expressing his gratitude to owner Bob McNair and his family for giving him the opportunity:
Thanks to McNair family and great Texan fans and most all our players. It was wonderful being home. I wish the best to all

— Wade Phillips (@sonofbum) January 4, 2014
It may have been a lost season for the Texans franchise, but Phillips is hardly to blame. That should aid his efforts in seeking employment elsewhere.
Houston's awful 2013 campaign gave way to a new coaching staff with the hiring of head coach Bill O'Brien, who did not feel Phillips was worth keeping around despite his successful track record in calling the shots on defense.
Phillips is bound to get plenty of calls thanks to his past brilliance, something the 66-year-old assistant outlined on Sunday, Jan. 5, per Fox 26's Mark Berman:
Wade Phillips:"I am very proud of what our defense & our team was able 2accomplish 4 the Texans.This team made the greatest defensive(more)

— Mark Berman (@MarkBermanFox26) January 5, 2014
More Wade Phillips: "..improvement in NFL history (31st-2nd) & remained a top 7 defense. 1st, 2nd & 3rd best in franchise history(more)."

— Mark Berman (@MarkBermanFox26) January 5, 2014
More Wade Phillips: "The team accomplishments Robvious-division championships,playoff wins, etc.The last year was not what we expected(more)

— Mark Berman (@MarkBermanFox26) January 5, 2014
More Wade Phillips:"but I hope our defensive legacy will carry on. My thanks2the McNairs, Rick (Smith)&Kub (Gary Kubiak)4my time in Houston"

— Mark Berman (@MarkBermanFox26) January 5, 2014
So where might Phillips land next? Below is a look at some of the destinations around the league that have the personnel and experience to fit his preferred 3-4 schematic alignment.
Dallas Cowboys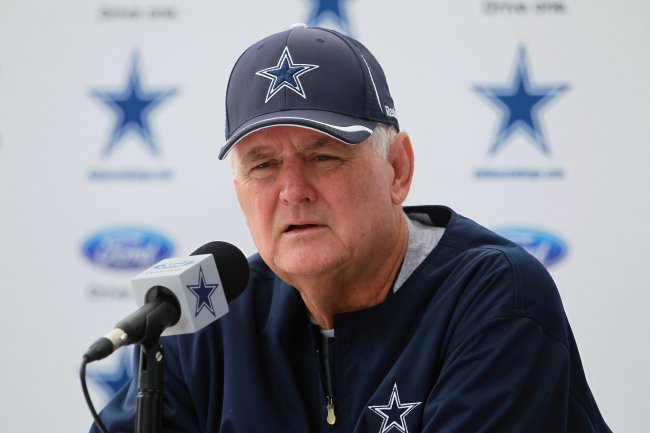 Jeff Gross/Getty Images
Imagine this redemption story. The former head coach who couldn't get America's Team over the hump would enter a situation in which he'd be already acquainted with Jason Garrett, the man who succeeded him, and the singular brain trust of owner and general manager Jerry Jones.
Whether or not the Cowboys would entertain the idea of Phillips returning and sticking around the Lone Star State remains to be seen, but it has to be part of the discussion.
Blame quarterback Tony Romo all you want for Dallas' shortcomings. The real story this season was how atrocious the defense was under Monte Kiffin's watch.
ESPN's Mike Greenberg describes Phillips as a true difference-maker—something Dallas desperately needs on defense:
Wade Phillips is a superior defensive coordinator. Difference maker. Someone should hire him in a hurry. #Texans

— Mike Greenberg (@Espngreeny) January 5, 2014
The Cowboys were accustomed to a 3-4 alignment from Rob Ryan the previous year and from Phillips' staff in the years prior. Switching to the Tampa 2 proved to be disastrous and should result in Kiffin's dismissal.
There is far too much talent on Dallas' roster to be last in the league in total yards allowed, especially with how explosive its offense is.
Maybe this seems unrealistic on paper, but in turning over the calls to Phillips with a first-round defender from the 2014 draft, the Cowboys could do much worse.
Phillips' familiarity with the current regime and the nucleus could help him orchestrate a similar drastic turnaround as what he did in his first season with Houston.
Green Bay Packers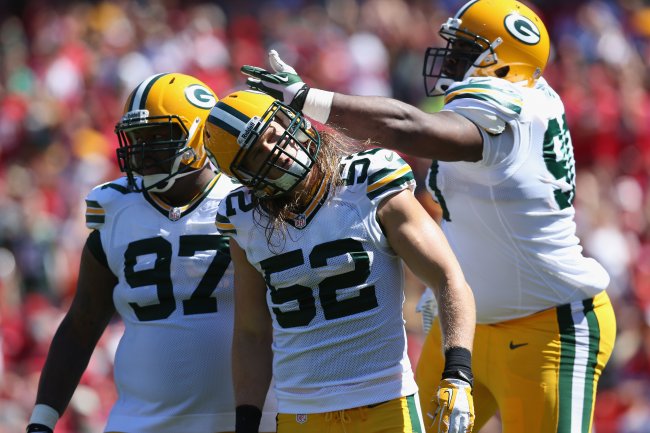 Jeff Gross/Getty Images
At what point does Dom Capers become responsible for the Packers being a bad defensive team? Injuries have hampered the unit at times, but not to the point of being unable to execute game plans.
For whatever reason, all the pieces aren't fitting together in Green Bay. Even without Aaron Rodgers at quarterback for approximately half the season, the Packers still managed to rank eighth in scoring offense and third in total yards. The defense couldn't stop the run or the pass.
One executive shed light on what might be wrong, per the Milwaukee Journal Sentinel's Bob McGinn:
It's just a bland brand right now. They play hard, in general. They are well-coached with what they have. They just don't have the speed and play-making capabilities.

I just don't feel they have the big-time playmaker. There's nobody on the 'D' that I fear from a protection standpoint. They had Matthews. There was something about that guy. There was a real fear. Now they don't have the fear factor.
Whether it's the players or the coaching, Capers and his staff have been a constant and have seen their side of the ball regress over the past few years. Since Green Bay runs a 3-4 already, the adjustment would not be as difficult for Phillips to implement his version of the system.
What would be the best NFL destination for Wade Phillips?
Having a dynamic edge-rusher such as linebacker Clay Matthews and a big presence such as nose tackle B.J.
Raji
in the middle also helps the cause.
A couple of gradually developing younger players—linebacker Nick Perry and defensive end Datone Jones—have been selected with the past two first-round picks.
It seems Capers hasn't gotten much out of them, but perhaps a fresh voice could aid their progression.
The Pack should be wreaking more havoc than they have in recent seasons, so bringing in a more aggressive play-caller in Phillips could see the team emerge as a true juggernaut in the NFC North.
Cleveland Browns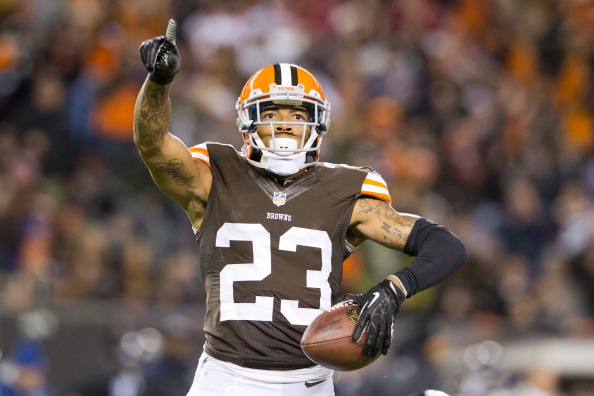 Jason Miller/Getty Images
Unlike the previous two destinations, there isn't a foundation of winning or a remotely recent playoff appearance to find this landing spot as attractive.
At the same time, a new head coach is coming in and the possibility of a swift turnaround is palpable. If the Browns nail both of their first-round draft picks—not a certain thing by any stretch of the imagination—and the offense takes a big leap forward, there is a chance that a Phillips-coached defense could truly rise to the elite level.
Much is still to be determined in Cleveland's search for its next head coach, including whether assistants will stick around from Rob Chudzinski's staff.
Thus far they are being retained, but defensive coordinator Ray Horton is sure to garner interest as a head-coaching candidate.
ESPN's Adam Schefter reports that Horton will interview for the Minnesota Vikings' vacancy at the top on Tuesday, Jan. 7:
Vikings scheduled to interview Browns DC Ray Horton for their HC job. Minnesota kicks off its HC interviews Darrell Bevell and Dan Quinn.

— Adam Schefter (@AdamSchefter) January 3, 2014
Horton seems to be a smart football mind, yet the Browns were alarmingly bad on third down and in the red zone this past season. If they can shore up even slightly in those situations, they will be a true force to be reckoned with.