At this stage of the NBA season, flexibility is the name of the game.
Whether it is flexibility in the payroll department to build for the future or flexibility along the lineup in preparation for a postseason run, the NBA is littered with intriguing potential personnel moves—both of the trade and free-agency variety.
Here are the latest updates NBA fans will want to monitor in the coming weeks and months.
Hedo Turkoglu Race?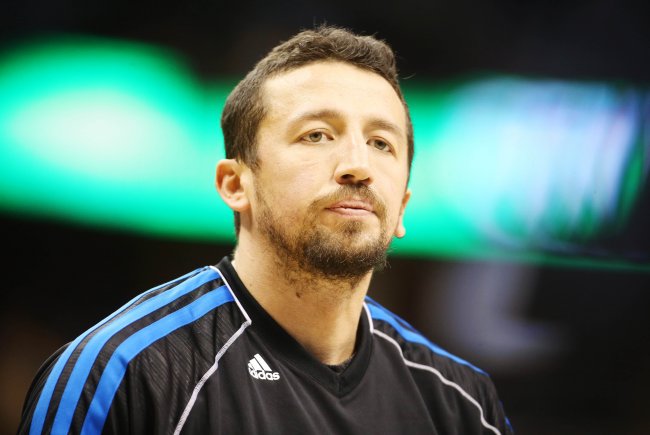 USA TODAY Sports
Per John Denton of NBA.com, the Orlando Magic have officially waived Hedo Turkoglu, the 34-year-old forward who shot 26.4 percent in 11 games last season. It ended a nine-year run together over two stints for the two sides, but it was expected. The Magic were simply looking to deal him and his hefty price tag before the trade deadline.
It is hard to fathom Turkoglu has much left in the tank at this point after a miserable past few years. Pro Basketball Talk's Kurt Helin concurs:
If you think Hedo Turkoglu will help your team, you haven't watched him play in a few years.

— Kurt Helin (@basketballtalk) January 3, 2014
Yet Brett Poirier of Sheridan Hoops reports that the Los Angeles Lakers and Atlanta Hawks have interest in the veteran forward:
Lakers and Hawks are reportedly interested in soon-to-be released forward Hedo Turkoglu. I'll be first to say the Raptors aren't interested.

— Brett Poirier NBA (@BrettNBA) January 3, 2014
Neither destination makes a whole lot of sense unless Turkoglu flashes something in workouts he has not shown in the past two seasons.
Los Angeles could use some depth with Nick Young and Xavier Henry listed as small forwards. But one has to think the Lakers would want youth on the bench, not another veteran with an injury history.
The Andrew Bynum Saga Continues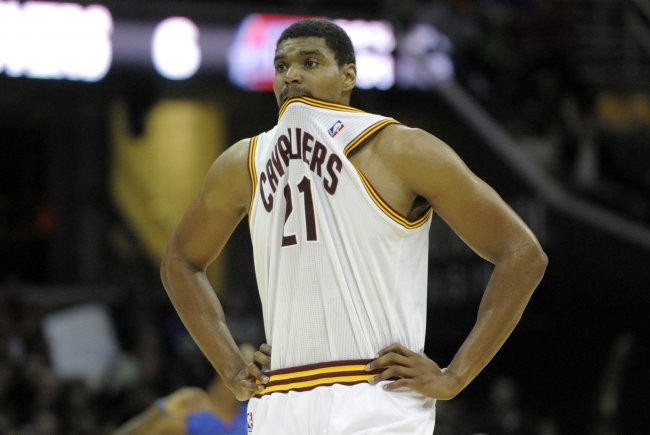 David Richard-USA TODAY Sports
Andrew Bynum's name has yet to disappear from the headlines.
Bynum has been suspended by the Cleveland Cavaliers, a team now desperate to get out from under his dead weight. He can be classified as such thanks to an eye-popping rumor provided by Yahoo! Sports' Adrian Wojnarowski:
About Bynum suspension, league source tells Yahoo: "He doesn't want to play basketball anymore. He never liked it that much in first place."

— Adrian Wojnarowski (@WojYahooNBA) December 28, 2013
Alright then.
In other words, the Cavaliers have no leverage in a potential deal. Per ESPN's Marc Stein, the Lakers and Utah Jazz are two teams in the mix for Bynum's services:
Sources tell ESPN that Cavs remain in Bynum-for-Pau talks with Lakers but also now engaged with Jazz on potential deal for R. Jefferson

— Marc Stein (@ESPNSteinLine) January 4, 2014
But Mary Schmitt Boyer of The Plain Dealer reports there is no deal on the table between the Cavaliers and Jazz, citing a source who says, "Nothing is happening, especially RJ."
A shame, because Cleveland could use the 33-year-old veteran Richard Jefferson. More importantly, the team could opt out of Bynum's contract, which sees $12.25 million become guaranteed on Jan. 10. An outright release would cost the team $6 million if done by 5 p.m. ET on Jan. 6.
Per Stein, a swap for Gasol is still on the table, but Bleacher Report's Ethan Norof explains why that may not find any traction, either:
Pau Gasol is not player he once was, but trading him just for Andrew Bynum's deal is asinine. Need more to make deal worth making. #Lakers

— Ethan Norof (@Mr_Norof) January 4, 2014
Regardless, be sure not to blink—Bynum's name is far from out of the spotlight.
Carmelo Anthony for Blake Griffin?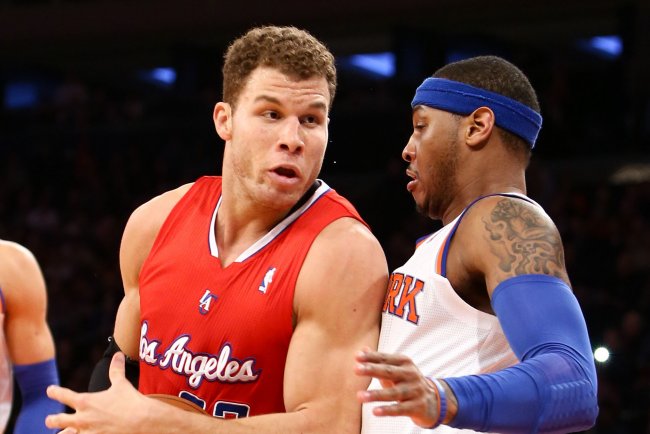 USA TODAY Sports
So this is a thing.
This must be addressed in any and all circles because it is a sourced report featuring two of the NBA's biggest stars. Without further ado, here is ESPN's Chris Broussard, who has a scoop on a major potential deal involving Blake Griffin and Carmelo Anthony:
With the looming possibility of Carmelo Anthony departing New York as a free agent this summer, New York Knicks officials have discussed proposing a trade to the Los Angeles Clippers for Blake Griffin, according to league sources.

Sources say Clippers management also has had internal discussions about such a deal but that the clubs have not yet spoken to one another about a potential trade.

As of now, neither team is certain it would make an Anthony-for-Griffin trade, the sources said.
So one team talked to itself about a deal, as did another. But nothing has been discussed between the two sides. Los Angeles Clippers coach Doc Rivers told the media how he felt about the report, per Dan Woike of the Orange County Register:
Doc Rivers said "stupid" four times in 30 seconds after being asked about Blake Griffin-Carmelo Anthony story on ESPN.

— Dan Woike (@DanWoikeSports) January 5, 2014
It is hard to tell if this rumor will have any legs. Griffin is just 24 years old. Anthony is 29 and will need a max contract. As Broussard notes, this is all the result of Anthony not giving his reassurance to the New York Knicks that he will sign an extension this offseason.
Expect this saga to dominate the news in the coming weeks.