Young Green Bay Packer Fans Need History Lesson And Reality Check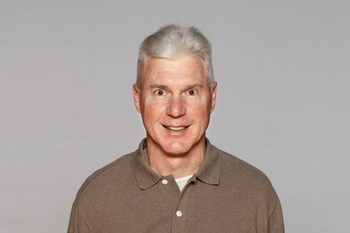 There are many Packer fans who think Ted Thompson is an evil villain.
They honestly believe the team would be better off if "Lord-Favre" was still the starting quarterback. They believe it was criminal how Thompson ran the future Hall of Famer out of town.
Of course, some people still believe the Earth is flat. Still others think Elvis is alive.
Many Packer fans, particularly the ones under age 30, live in fantasy land when it comes to the quarterback position in the NFL.
It is time that those Packer fans turn off their iPod and have a little history lesson.
And it is my hope that at the conclusion of the history lesson, those fans are a little bit better informed of how rare it is to find a young quarterback like Aaron Rodgers.
Lesson One: Ted Thompson Was A Football Player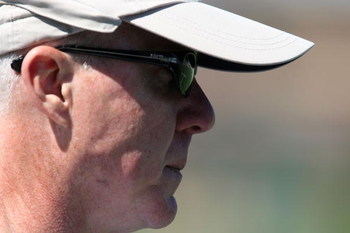 Ted Thompson was a football player, and a darn good one. He earned a starting spot at linebacker at Southern Methodist during the glory days of the long gone Southwest Conference; this despite being undersized coming out of high school.
Thompson played against powerhouse teams like Texas, Arkansas, Texas A&M, and Oklahoma.
He even won the placekicking job for the Mustangs as a senior and was voted team captain. He started at linebacker, played on all the special teams units, and was the starting kicker.
Thompson also started on the Mustangs' baseball team.
But when the draft of 1975 was over, Thompson's name had not been called. And, young fans, in 1975 the NFL draft was 17 rounds—430 names were called, but not his.
Yet Houston Oiler coach Bum Phillips had heard about the kid from SMU who played with heart and was a special teams demon.
Phillips signed Thompson to a minimum salary contract and realistically did not expect the young kid to make the team.
But Ted Thompson did make the team.
Every year the Oilers brought in draft picks and experienced veterans to challenge Ted Thompson for his spot as the number one reserve at linebacker and special teams standout.
Every year those draft picks and flashy veterans could not unseat Thompson from the roster.
Over 10 seasons and a possible 147 games, Ted Thompson played in 146 of them. That sort of durability reminds me of another iron man, but we'll get to him later.
Though he only started eight games in his career, he contributed significantly both on defense and on special teams, helping the Oilers to a number of playoff appearances.
It could quite possibly be said that Ted Thompson is the greatest special teams player in the history of the Houston Oilers/Tennessee Titans.
Lesson Two: Ron Wolf Interviews Ted Thompson For a Job with Packers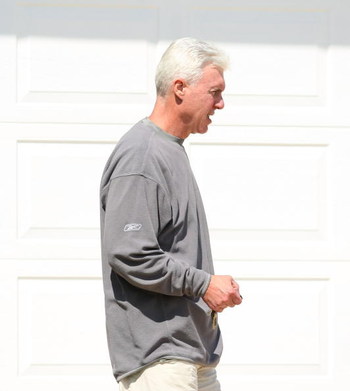 Ron Wolf hired Ted Thompson.
Yes, that Ron Wolf.
The same Ron Wolf who was the architect of the Packers' Super Bowl teams of the mid-1990s.
Former Packer assistant coach and current Titans general manager Mike Reinfeldt went to former Packer general manager Ron Wolf in the offseason of 1992 and suggested Wolf hire his friend and former teammate, Ted Thompson.
Wolf flew Thompson to Green Bay and gave him a test during the interview.
From Thompson's bio on www.packers.com: "He came to me with three game tapes of the preseason of the Atlanta Falcons," remembers Thompson, "and he said, 'I want you to look at this quarterback. His jersey number's 4. He'll probably just play in the second half. And tell me what you think.'
"So I'm flipping through, and I had not been involved in football for several years, so I knew his name was Brett Favre, but I didn't really understand that he had been the first or second player taken in the second round (in 1991), which is a valuable draft pick. I'm just looking at him and Brett is Brett, but even more Brett. He's running all over and making great throws, and then the ball gets batted and he catches it and is running around.
"So I go back and he says, 'What do you think?' And I said, 'He looks like a guy that's a little bit raw but has a tremendous arm and great athleticism and a passion and all that.' He goes, 'Well, I'm going to give up a first-round pick for him. Do you think that's a good idea?'
"And I said, 'Well, do you think it's a pretty good idea?' And he goes, 'Yeah, I do.' And then I said, 'Then I do, too.'"
After getting a "thumbs up" on the Falcons' young third string quarterback from Thompson, Wolf hired him to join the Packers' personnel department.
Lesson Three: Good Young Quarterbacks Do Not Come Around Often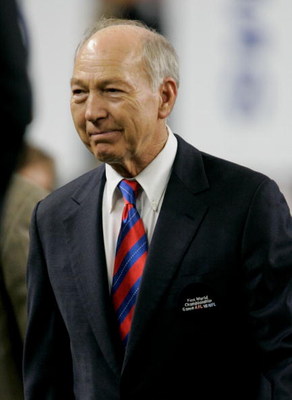 Good young quarterbacks do not come around very often. To illustrate this, let's look at the Packers.
In 1971, it was clear that legendary quarterback Bart Starr was ready to retire after 16 years. That is a long time for a quarterback to play for one team.
Sound familiar?
That year the Packers drafted Scott Hunter from Alabama. Hunter came from a great program under legendary coach Paul "Bear" Bryant. Packer coach Dan Devine hoped Hunter could become the next Bart Starr.
He was wrong.
The next season the Packers used a first round draft choice on quarterback Jerry Tagge. Tagge had come from a good program at Nebraska. Certainly Tagge could parlay a great college career into a successful career with the Packers.
He did not.
By Week Six of the 1974 season, it was clear that neither Hunter nor Tagge would become a quarterback with the skills to lead them to the playoffs.
It was then that Dan Devine made the most infamous trade in Packer history. It was the "opposite Favre trade."
The Packers traded five draft picks including two first-round picks, a second-round pick, and two third-round picks for 34-year-old John Hadl.
Though Hadl had been NFL Player of the Year in 1973, his play had slipped in 1974. He had been beaten out for the starting quarterback job in Los Angeles by young James Harris.
He was nearly 35 years old.
And what did the Packer get in production in exchange for the five prime draft picks?
Nine touchdown passes and 29 interceptions in two seasons, and then he was cut.
The Packers had now missed on three different quarterbacks in their quest to replace the legendary Starr. They also had surrendered two seasons of draft picks in the process.
And the Packers were just getting started.
The Packers would go through 22, yes, 22 quarterbacks from the time John Hadl was released after the 1975 season until the day a young kid wearing No. 4 started his first game in green and gold in 1992.
The Lions Aren't Much Better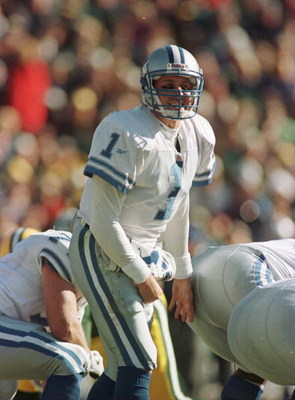 The Lions have started 19 different quarterbacks since 1992, including a familiar face, Don "Majik Man" Majkowski.
They used multiple first round draft picks on guys like Andre Ware and Joey Harrington.
They all failed.
Lesson Four: Most Quarterbacks Fail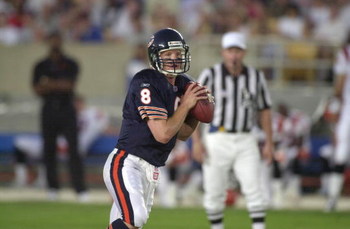 The vast majority of quarterbacks fail to develop into Pro Bowl type of players.
I know the Packer fans under age 30 really don't appreciate this fact.
Cade Mcnown was one of 22 quarterbacks to start a game for the Bears since 1992.
Jay Cutler will be the 23rd.
The Vikings, You Ask?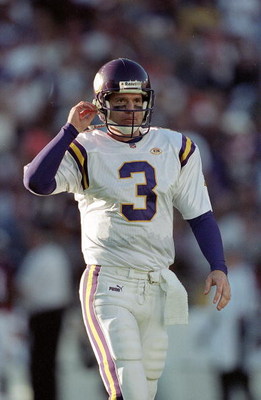 The Vikings have started 11 different quarterbacks since 1992. Included in this list was Jeff George.
Sage Rosenfels would be the 12th starting quarterback in that underwhelming fraternity.
Unless, of course, Brett Favre could be the 12th different starting quarterback for the Vikings since, well, Brett Favre started his first game for the Packers.
Lesson Five: You Don't Let a Good Quarterback Get Away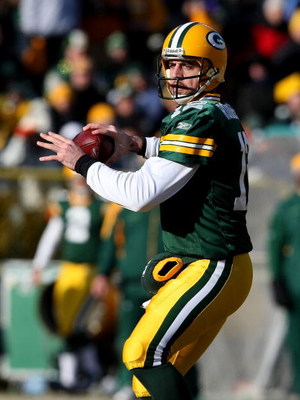 In 2005, Ted Thompson had Aaron Rodgers rated as his number one quarterback on his draft board. He never expected Rodgers to drop in the first round and be available at the 24th pick, where the Packers were slotted.
Thompson knew Favre could not play forever. He also knew that as long as Favre had the Packers competitive, the odds were squarely against a blue chip type of quarterback like Rodgers being available to the Packers in the draft.
It was a good scenario to draft him.
Rodgers would get two or three seasons to learn the pro game and hopefully be mentored by a future Hall of Fame guy in Favre.
After all, as the previous slides illustrate, good young quarterbacks are hard to find.
Lesson Six: Favre Shows His Age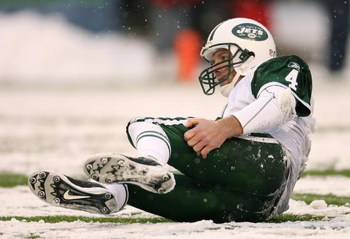 You don't let a good young quarterback get away.
Despite the sterling 13-3 record in 2007, Thompson saw cracks in the armor. For the fourth consecutive season, Brett Favre's play slipped during the last month.
Aaron Rodgers would be approaching free agency in the near future, while Favre started the annual retirement/unretirement soap opera.
Thompson also knew that in today's NFL, having two very highly paid quarterbacks on the roster would hurt his ability to build the roster with his developing young players.
There is no need to rehash the last 16 months. We know what happened.
But as you young Packer fans crucify Ted Thompson, I just hope you keep a couple things in mind.
The Packers had 26 different starting quarterbacks between Starr's retirement and Favre's first start.
By the time this season starts, our division rivals Bears, Lions, and Vikings will have a combined 53 different starting quarterbacks since Favre's starting debut.
And we will have Aaron Rodgers.
So I ask you, do you really blame Ted Thompson?
Keep Reading

Green Bay Packers: Like this team?