Brett Favre made an appearance for the first time since leading his prep football team to a state championship as a guest speaker at the GoDaddy.com Bowl luncheon, and his beard is looking impressive.
Update: Sunday, February 2, 3:05 p.m. ET
Favre appeared on NFL Network and while we're pretty sure he was talking about football, all focus was on his glorious beard.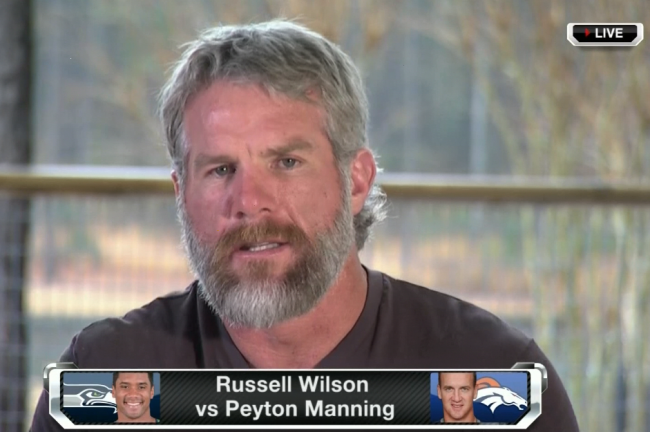 via Bleacher Report
---End of update---
Great opportunity to meet Brett Favre! pic.twitter.com/YxTUvSSaSP

— Keith Wenning (@Wenning10) January 3, 2014
Favre is just 44 years old, but his beard looks like it has a lot more salt than pepper in it.
Hat tip to Busted Coverage's Joe Kinsey for the find.