Major names in the NBA could be on the move in the coming weeks. The trade deadline isn't until Feb. 20, but other dates impacting salary commitments could force deals to get done before the calendar hits the second month of the year.
The New York Knicks are always involved in trade rumors, but the latest one to surface is gigantic.
Carmelo Anthony for Blake Griffin Swap Discussed Internally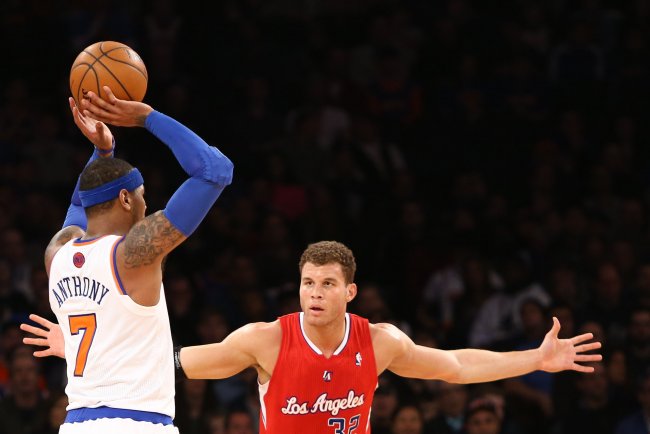 USA TODAY Sports
ESPN.com's Chris Broussard is reporting that the Knicks have discussed proposing a deal that would send Carmelo Anthony to the Clippers in exchange for Blake Griffin.
Per Broussard: "Clippers management has also had internal discussions about such a deal, but the clubs have not yet spoken to one another about a potential trade."
On Saturday, Dan Woike of the Orange County Register reported Doc Rivers' take:
Doc Rivers called ESPN Blake Griffin-Carnelo Anthony report "so stupid."

— Dan Woike (@DanWoikeSports) January 5, 2014
Needless to say, this would be perhaps the biggest midseason trade in NBA history. When you consider the fact that neither man has even reached his 30th birthday, both are still amongst the best at their positions and the markets involved, it is hard to find a deal from the past that compares.

As of now, it's just talk, but if this story gains any real legs, it'll dominate the rumor scene until it's done or dead.
Cavs Desperate to Dump Andrew Bynum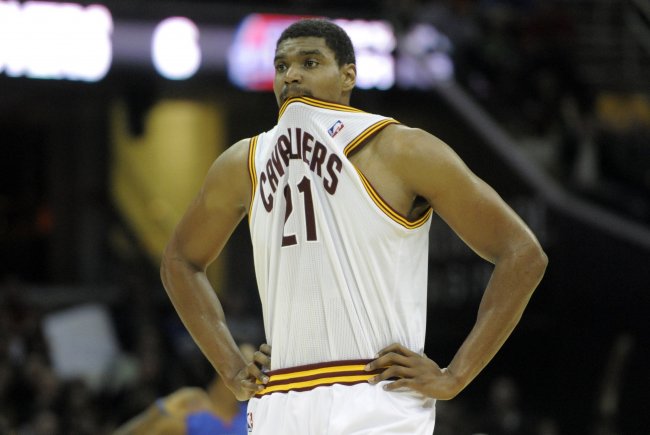 David Richard-USA TODAY Sports
If Andrew Bynum is still a member of the Cleveland Cavaliers on Jan. 7, the team will be forced to pay him the remaining $6 million left on his deal. The Cavs brass is seemingly determined not to let that happen.
He is suspended indefinitely and the two parties seem to have irreconcilable differences.
The potential deal with the Los Angeles Lakers that would land them Pau Gasol is still being discussed, per Marc Stein and Brian Windhorst of ESPN.com, but Cleveland isn't resting on the potential of that swap coming to fruition.
The team has also reportedly discussed dealing Bynum to the Utah Jazz for Richard Jefferson. The Jazz would reportedly release Bynum before they were on the hook for the back end of his deal this year. Essentially, the deal would result in a major salary dump for the young and rebuilding Jazz.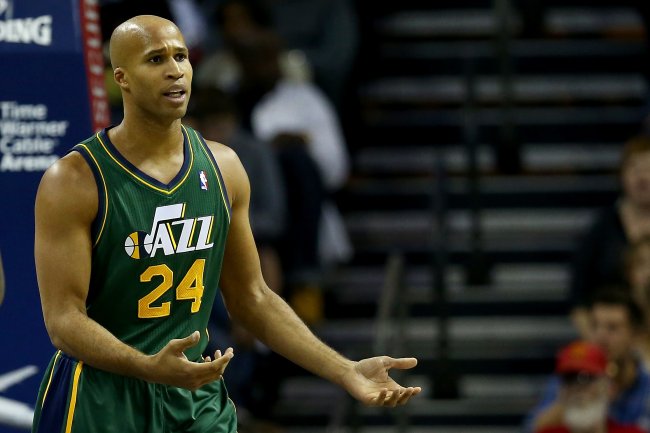 Streeter Lecka/Getty Images
Jefferson could offer the Cavs experience and outside shooting from the small forward position. The 33-year-old veteran is knocking down just under 42 percent of his three-point attempts.
Cleveland has gotten little to nothing from rookie forward Anthony Bennett. The team isn't sure whether he should be playing power forward or small forward. He's averaging 2.5 points and 2.1 rebounds per game.
In any case, there are minutes to be had for Jefferson. He's making $11 million this year, but he is an unrestricted free agent at the end of the season.
Clearly, he doesn't represent dead weight like Bynum. Cleveland is more apt to get something out of Jefferson before letting him walk during the offseason.
With rumors like this one reported by Yahoo! Sports' Adrian Wojnarowski, the Cavs don't seem to have much leverage in a Bynum deal.
About Bynum suspension, league source tells Yahoo: "He doesn't want to play basketball anymore. He never liked it that much in first place."

— Adrian Wojnarowski (@WojYahooNBA) December 28, 2013
Simply waiving him to escape the dreaded $6 million payout is also an option. However, considering the Cavs have made it clear they want to make a playoff run this season, the team will probably want something in return.
Stay tuned.
Follow me. I love to talk hoops.