As the first hours of 2014 fall into history, attention turns towards what David Moyes can do to salvage his first season in charge of the biggest club in the world.
With pessimism filling the Mancunian air, the transfer window offers Moyes the opportunity to "buy" some optimism and put his Manchester United team back on track for a late title push.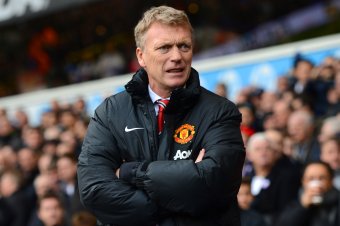 Michael Regan/Getty Images
The four home defeats this season have highlighted United's weaknesses: a lack of athleticism, problems with creativity and disproportionate workloads for individuals in the side.
However, the temptation to clear out the squad is not something that will be sanctioned by the Glazers or club directors such as Sir Alex Ferguson.
Moyes needs a key second signing after the pedestrian impact of Marouane Fellaini. He needs a player that will spark his team and add desire in abundance.
Enter Arturo Vidal.
It is more than typical to link United with every footballer on the planet, but there are few players more perfect for the Red Devils' "wants and needs" than the 26-year-old Chilean midfielder.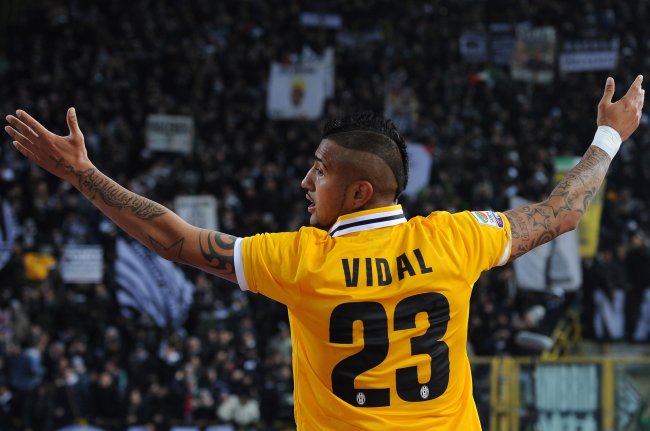 Claudio Villa/Getty Images
Vidal had an excellent grounding in the
Bundesliga
with four solid seasons at
Bayer

Leverkusen
and he is now into his third year in Italy with
Juventus
. This has seen the bombastic player develop into one of the best midfielders in Europe.
His record for Juve is remarkable, scoring 34 times in just over 100 appearances—a magnificent return for a central midfielder blessed with such defensive capabilities.
According to Le 10 Sport (h/t The Independent), it appears that Moyes could be about to break the bank for the talented South American.
Moyes
wants a Roy Keane-style player to help advance the reconstruction of his team, then Vidal is the perfect foundation for this rebuild.
The player would give Moyes more than just a pair of lungs in the centre. He would allow him to play his favoured formations and give United much-needed variation.
4-4-1-1 was Moyes' starting point at the beginning of the season. This was no surprise considering United's traditions are entwined with these classic Ferguson tactics.
However, the club does not have a midfielder who can offer the classic box-to-box contribution that 4-4-2 demands. Purchasing the Chilean would rectify this issue.
Recent weeks have seen Moyes switch to a 4-3-3 in the absence of Michael Carrick. This formation would also see Vidal flourish with his all-action style and combative presence. It would also allow him to join up with the attack and influence matters in the final third of the pitch.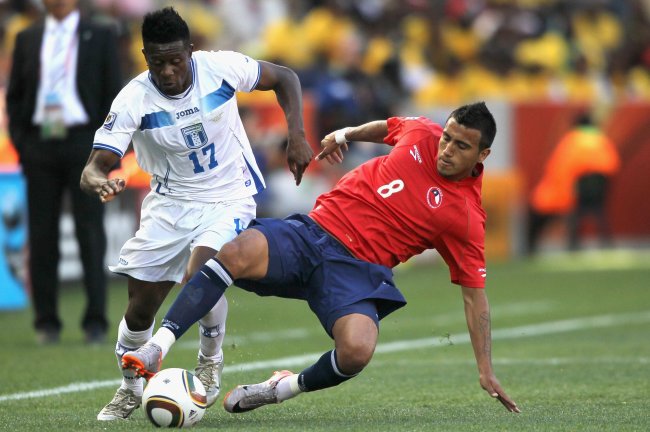 Christof Koepsel/Getty Images
Vidal has previously stated his desire to remain with the Turin giants, but a huge January offer could see that resolve quickly evaporate.
United are in a position to offer the player any terms he wants, especially with the likes of Rio Ferdinand and Patrice Evra being removed from the wage bill in six months' time. Money will be available.
David Moyes and Man Utd need a new Superman. If they do not move for Vidal now, then the furious transfer dealings of a World Cup summer could see the demand for his services outstrip United's ability to attain him.
Is Arturo Vidal the answer to Man Utd's problems?
A January move for Vidal would strengthen United more than bringing in two or three squad players who simply will not have the same impact or sufficiently enthuse the supporter base.
Vidal can take that crown and sceptre vacated long ago by Keane.
A player who is built to be a hero. A player who is built to attack the Premier League.