FA Cup Weekend Preview: Complete Guide
Shaun Botterill/Getty Images

Having survived the unrelenting pace of the festive period, clubs end their most congested run of fixtures with the third round of the FA Cup.
At this stage of the competition, 64 teams remain on the road to Wembley and just six matches away from potentially lifting the trophy.
Here's a look ahead to one of the most anticipated events on the English football calendar, with every third-round match listed and key ties dissected.
Begin Slideshow

»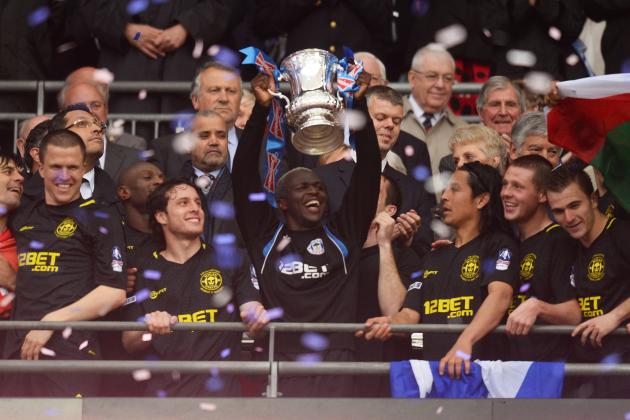 Mike Hewitt/Getty Images

FA Cup Third Round Fixtures
| | | | | |
| --- | --- | --- | --- | --- |
| Date | Time (GMT) | Home | | Away |
| Sat., Jan. 4 | 12:45 p.m. | Blackburn Rovers | vs. | Manchester City |
| Sat., Jan. 4 | 3 p.m. | Barnsley | vs. | Coventry City |
| Sat., Jan. 4 | 3 p.m. | Yeovil Town | vs. | Leyton Orient |
| Sat., Jan. 4 | 3 p.m. | Bristol City | vs. | Watford |
| Sat., Jan. 4 | 3 p.m. | Southend United | vs. | Millwall |
| Sat., Jan. 4 | 3 p.m. | Middlesbrough | vs. | Hull City |
| Sat., Jan. 4 | 3 p.m. | West Brom | vs. | Crystal Palace |
| Sat., Jan. 4 | 3 p.m. | Kidderminster | vs. | Peterborough United |
| Sat., Jan. 4 | 3 p.m. | Doncaster Rovers | vs. | Stevenage |
| Sat., Jan. 4 | 3 p.m. | Stoke City | vs. | Leicester City |
| Sat., Jan. 4 | 3 p.m. | Southampton | vs. | Burnley |
| Sat., Jan. 4 | 3 p.m. | Newcastle United | vs. | Cardiff City |
| Sat., Jan. 4 | 3 p.m. | Rochdale | vs. | Leeds United |
| Sat., Jan. 4 | 3 p.m. | Wigan Athletic | vs. | Milton Keynes Dons |
| Sat., Jan. 4 | 3 p.m. | Norwich City | vs. | Fulham |
| Sat., Jan. 4 | 3 p.m. | Aston Villa | vs. | Sheffield United |
| Sat., Jan. 4 | 3 p.m. | Macclesfield Town | vs. | Sheffield Wednesday |
| Sat., Jan. 4 | 3 p.m. | Bolton Wanderers | vs. | Blackpool |
| Sat., Jan. 4 | 3 p.m. | Everton | vs. | Queens Park Rangers |
| Sat., Jan. 4 | 3 p.m. | Brighton | vs. | Reading |
| Sat., Jan. 4 | 3 p.m. | Grimsby Town | vs. | Huddersfield Town |
| Sat., Jan. 4 | 3 p.m. | Ipswich Town | vs. | Preston North End |
| Sat., Jan. 4 | 3 p.m. | Bournemouth | vs. | Burton Albion |
| Sat., Jan. 4 | 5:15 p.m. | Arsenal | vs. | Tottenham Hotspur |
| Sun., Jan. 5 | 12 p.m. | Nottingham Forest | vs. | West Ham |
| Sun., Jan. 5 | 2 p.m. | Sunderland | vs. | Carlisle United |
| Sun., Jan. 5 | 2:15 p.m. | Derby County | vs. | Chelsea |
| Sun., Jan. 5 | 3 p.m. | Liverpool | vs. | Oldham Athletic |
| Sun., Jan. 5 | 3 p.m. | Port Vale | vs. | Plymouth Argyle |
| Sun., Jan. 5 | 4:30 p.m. | Manchester United | vs. | Swansea City |
| Tue., Jan. 7 | 7:45 p.m. | Birmingham City | vs. | Bristol Rovers/Crawley Town |
| Wed., Jan. 8 | 7:45 p.m. | Charlton Athletic | vs. | Oxford United |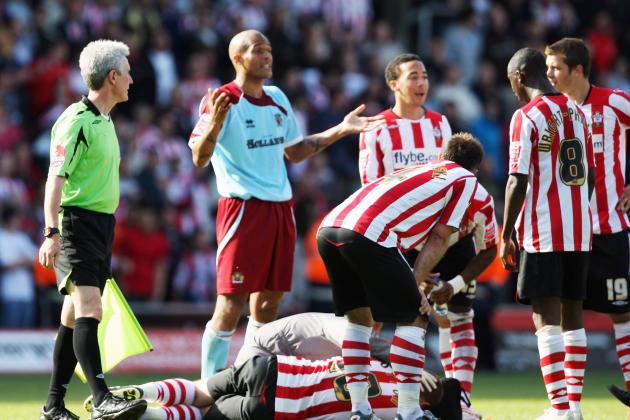 Bryn Lennon/Getty Images

Where: St. Mary's Stadium
When: Saturday, 4 January, 3 p.m. GMT
One of the standout three o'clock kick-offs on Saturday sees Southampton host Burnley.
The visitors are, somewhat surprisingly, flying high in the Championship, currently occupying an automatic-promotion spot in second place.
They face a Southampton side whom many will consider dark horses for this season's competition.
FA Cup Highlights
Southampton: Winners (1976).
Burnley: Winners (1914).
Form
A combination of injuries and unforgiving fixtures have seen Mauricio Pochettino's side stall in recent weeks after what was an imperious start to the season.
The Saints have lost six and won just one of their past nine games, having occupied a Champions League berth over the first 10 games.
Burnley's high position comes on the back of some rampant form in autumn, including seven straight Championship wins. They emerged from their recent Christmas fixtures with seven points from 12.
The away side have held the upper hand in recent encounters, losing just one of the past five meetings between these sides.
Prediction: Southampton 2-2 Burnley
Southampton are favourites but are plagued by injury, and any further rotation would leave an extremely weakened lineup.
In Sam Vokes and Danny Ings, Burnley bring a potent strike force with 25 goals between them; worryingly for Southampton it's in defence where they have the most pressing injury concerns.
This games seems one of the most likely to bring goals and a potential replay back up north.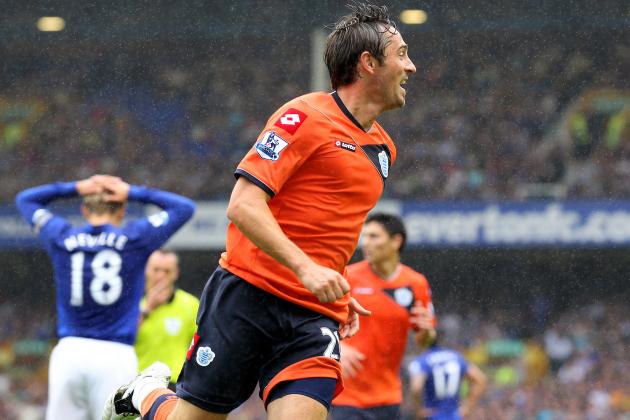 Alex Livesey/Getty Images

Where: Goodison Park
When: Saturday, 4 January, 3 p.m. GMT
Everton, a side with rich heritage in this competition, will need to be fully focused to see off recently relegated Queens Park Rangers at Goodison Park.
Harry Redknapp will bring a squad full of experienced Premier League campaigners who could make life awkward for the Toffees.
FA Cup Highlights
Everton: Five-time winners (1906, 1933, 1966, 1984, 1995).
QPR: Runners-up (1982).
Form
While Everton sit fifth in the Premier League, they endured a frustrating festive period, dropping points against Sunderland and Stoke that has slowed their momentum.
QPR started the season on fire with a particularly impressive run of 25 points from a possible 27. Their pace has slowed in recent weeks with four points taken from their past four games.
This was an even contest during QPR's most recent Premier League campaigns. The Hoops shocked Everton with a 1-0 win at Goodison Park and drew two of the other three matches against the Toffees.
Prediction: Everton 1-1 QPR
This is another game that could bring a slightly surprising result. Roberto Martinez fielded a much-weakened side in a Capital One Cup loss to Fulham and is again likely to rotate after a gruelling run of games.
Aside from winning the competition, his cup record has been relatively poor, and QPR will be keen to play without the pressures of a promotion race.
A quick start can leave the home side playing catch up, although the Toffees have enough in reserve to remain in the tie.
Clive Mason/Getty Images

Where: The Emirates Stadium
When: Saturday, 4 January, 5:15 p.m. GMT
The marquee third-round tie is undoubtedly the North London derby, pitting two heavyweights of the FA Cup against each other: Arsenal and Tottenham.
Tim Sherwood takes his newly inherited squad to the Emirates to challenge Arsene Wenger's table-topping Gunners.
Together these two sides have won 18 FA Cups between them, and only Manchester United have lifted the trophy more.
FA Cup Highlights
Arsenal: 10-time winners (1930, 1936, 1950, 1971, 1979, 1993, 1998, 2002, 2003, 2005).
Tottenham: Eight-time winners (1901, 1921, 1961, 1962, 1967, 1981, 1982, 1991).
Form
Both clubs are in consistent domestic form, taking 10 points from their past four games.
This fixture has already been played this season with an Olivier Giroud strike earning Arsenal a vital 1-0 win in September.
The Gunners have won four of the past five clashes with their rivals on home soil.
Prediction: Arsenal 2-0 Tottenham
Arsenal will be expected to advance and—regardless of Wenger's likely rotation—will still have enough to halt Spurs' momentum under Sherwood.
The away side have more injury worries to contend with and don't have the strength in defence to combat Arsenal's attacking midfielders.
Sherwood has been especially adventurous during his short managerial career. His 4-4-2 is yet to be exploited, although Arsenal seem the side most suited to expose it.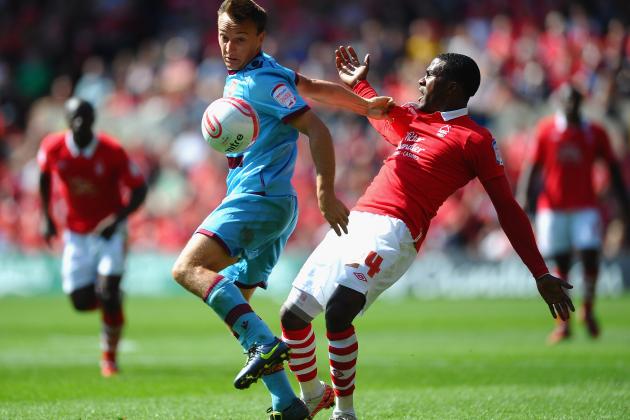 Laurence Griffiths/Getty Images

Where: The City Ground

When: Sunday, 5 January, 12 p.m. GMT
Sunday begins with an intriguing clash between two sides in completely contrasting form.
Nottingham Forest are riding high in the Championship, currently fifth and technically just six places below a beleaguered West Ham, who are 19th in the Premier League.
FA Cup Highlights
Nottingham Forest: Two-time winners (1898, 1959).
West Ham: Three-time winners (1964, 1975, 1980).
Form
The home side has only lost four times in 24 games this season and is unbeaten in its past seven outings.
West Ham have been wretched form since November, picking up just two points from a possible 21 in the Premier League.
These sides last met in the Championship season of 2011/12, with West Ham victorious in both clashes. The Hammers have won seven and lost just one of their past 10 matches with Forest, dating back to 1998.
Prediction: Nottingham Forest 1-0 West Ham
This game has obvious potential for an upset, with Forest very capable of taking a Premier League scalp.
While the tie could feasibly serve as a refreshing break to the Premier League, West Ham are so beset by injuries that it's hard to imagine them fielding a full-strength side.
Forest will be roared on by a raucous home crowd and possess a number of young players—such as Henri Lansbury, Jack Hobbs, Jamaal Lascelles and Nathaniel Chalobah—all eager to show their Premier League pedigree.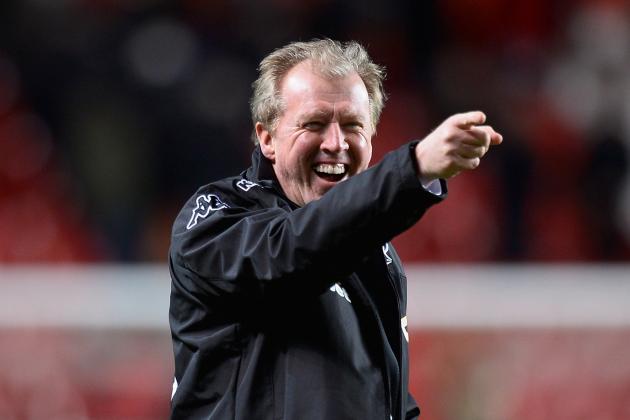 Justin Setterfield/Getty Images

Where: Pride Park
When: Sunday, 5 January, 2:15 p.m. GMT
Another Championship vs. Premier League tie sees Chelsea travel to Steve McClaren's rejuvenated Derby.
Both sides are in the top four of their division and have become used to winning, which should lead to an entertaining display.
Chelsea are the most successful side in recent FA Cup campaigns, lifting the trophy in four of the past seven seasons.
FA Cup Highlights
Derby: Winners (1946).
Chelsea: Seven-time winners (1970, 1997, 2000, 2007, 2009, 2010, 2012).
Form
McClaren has launched Derby onto a fearsome run of form that was abruptly ended by defeat in their last game to Wigan.
Prior to that, the Rams had eight wins and a draw from nine games, transforming their season around.
Chelsea have become increasingly consistent of late, with four wins from their last five games.
Derby haven't beaten Chelsea in their last seven meetings, losing six since a 3-1 victory in 1999.
Prediction: Derby 2-3 Chelsea
Chelsea have the quality to win in whatever guise they take, but will be pushed by a confident Derby outfit.
The home side have several players in top form; Craig Bryson and Chris Martin have scored 23 goals between them and Will Hughes is one of the most talented English players outside the Premier League.
The 18-year-old's performance is sure to attract several scouts, and it will be interesting to see how he contends with Chelsea's midfield.
Expect Derby to make a quick start and even race into the lead before the away side drag themselves back and win.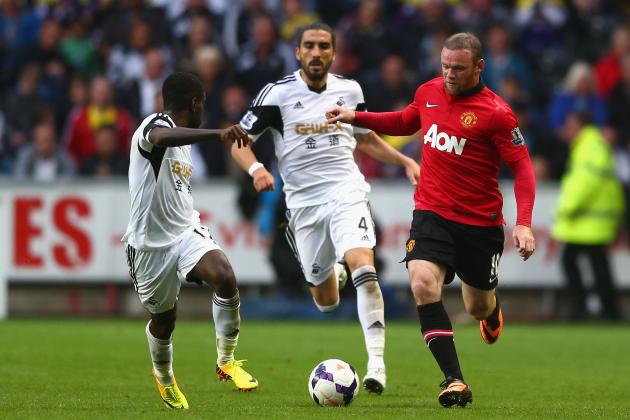 Michael Steele/Getty Images

Where: Old Trafford
When: Sunday, 5 January, 4:30 p.m. GMT
The FA Cup's most successful club rounds off the weekend by hosting the current Capital One Cup holders: Swansea.
Manchester United currently sit six places and 13 points above Michael Laudrup's side in the Premier League and will be looking for their first FA Cup success in a decade.
FA Cup Highlights
Manchester United: 11-time winners (1909, 1948, 1963, 1977, 1983, 1985, 1990, 1994, 1996, 1999, 2004).
Swansea: Two-time semi-finalists (1926, 1964).
Form
United's season has been punctuated by inconsistency under David Moyes, although defeat in the most recent game against Tottenham ended an impressive run of six straight wins.
Swansea's form has deserted them in recent weeks. Their last win was seven games ago, and they have taken just three points from a possible 18 in the Premier League.
This fixture marked the first of Moyes' tenure in which a memorable 4-1 away win was secured. Since their recent promotion, the Welsh side have taken just a point from five games against United.
Prediction: Manchester United 3-0 Swansea
The intrigue surrounding this fixture is due to United's shocking home form this season. West Brom, Everton, Newcastle and Tottenham have already won at Old Trafford, which will certainly boost Swansea's confidence.
However, the Swans have been weighed down by their own European campaign and have seemed increasingly weary in recent weeks.
They will be running out for their 32nd game of the season and don't have the depth to put up a fight. Expect a comfortable home win.