Alchemist Radio is the fastest growing podcast in the sport of mixed martial arts. Launched in March 2013 by Alchemist Management owner MC Hammer, the show features some of the most groundbreaking interviews in the MMA world.
Hosted by Bleacher Report featured columnist Mitchell Ciccarelli and veteran MMA journalist Bryan Levick, Alchemist Radio airs every Wednesday night from 5-7 p.m. ET. This is where you need to get your weekly MMA fix!
This week, on a special Sunday night episode, Ciccarelli and Levick spoke with MFC president Mark Pavelich, TriStar head coach Firas Zahabi, UFC lightweight Isaac "Ike" Vallie-Flagg and Tuff N' Uff ring girl Mireika Edwards! It was an action-packed episode with a lot of laughs and exciting interviews!
Tune in via this link (some language NSFW).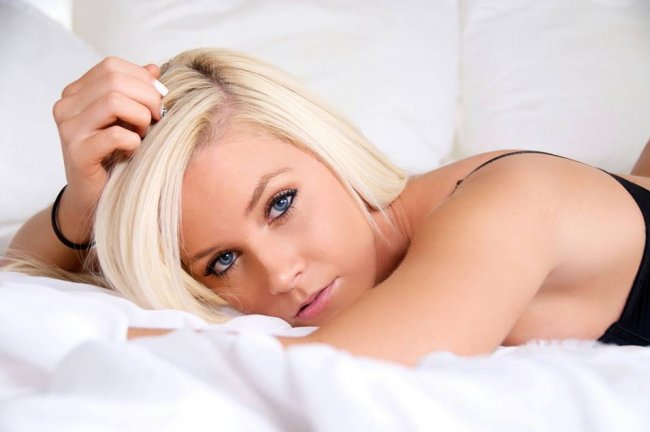 Ring girl Mireika Edwards
Key Notes
(13:28) Mark Pavelich
Broke down

MFC

39 card.
Called bantamweight champion Anthony

Birchak

, "the franchise of the

MFC

."
Said "MMA karma" catching up to Elvis

Mutapcic

.
Discussed plans for bringing the

MFC

to the United States in 2014.
(42:13) Firas Zahabi
Talked about how Georges St-Pierre is doing since vacating his belt.
Said media went too far with rumors about St-Pierre's family.
Picked Johny Hendricks to beat Robbie

Lawler

for the vacant WW title at UFC 171.
Discussed Rory MacDonald's mentality heading into UFC 170 bout with

Demian

Maia.
(70:47) Ike Vallie-Flagg
Discussed UFC Fight Night 25 bout with Elias

Silverio

.
Talked about his father's battle with cancer.
Said time away from the cage has made him technically sharper.
Called out teammate Travis Browne for a

superfight

in 2014.
(87:53) Mireika Edwards
Talked about how she got started being a ring girl for

Tuff

N'

Uff

.
Said she was a MMA fan long before working in the industry.
Discussed how much she enjoys being a part of the

Tuff

N'

Uff

family.
Broke down her most memorable

Tuff

N'

Uff

fight.
Follow us on Twitter: @AlchemistRadio, @MitchCiccarelli and @BryanLevickMMA