Oklahoma Wins Sugar Bowl on a Sack, Katherine Webb and Adrian Peterson React
January 3, 2014

via Bleacher Report
The Oklahoma Sooners stunned the Alabama Crimson Tide in the 2014 Sugar Bowl, 45-31, and this strip-sack and score by Oklahoma's Geneo Grissom sealed it. 
Alabama quarterback AJ McCarron's girlfriend Katherine Webb and mom Dee Dee Bonner were shocked.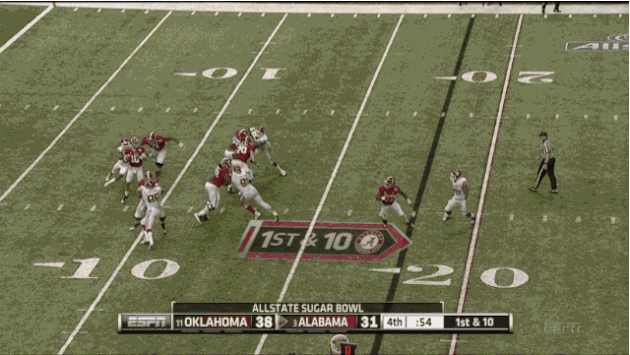 via Bleacher Report
Minnesota Vikings running back and Sooners alum Adrian Peterson, meanwhile, was fired up.