Alabama Crimson Tide quarterback AJ McCarron tied a career high by throwing his second interception in the first half of the 2014 Sugar Bowl against Oklahoma, and his girlfriend Katherine Webb did not look pleased.
She wasn't the only person who was stunned by Alabama's performance. These girls look pretty upset.
No one looks happy here.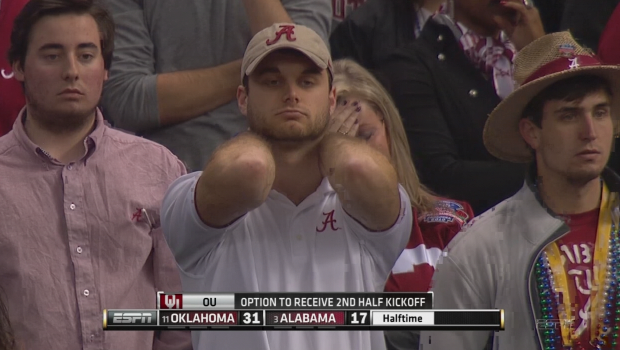 via Bleacher Report
He's just hanging his head in disgust.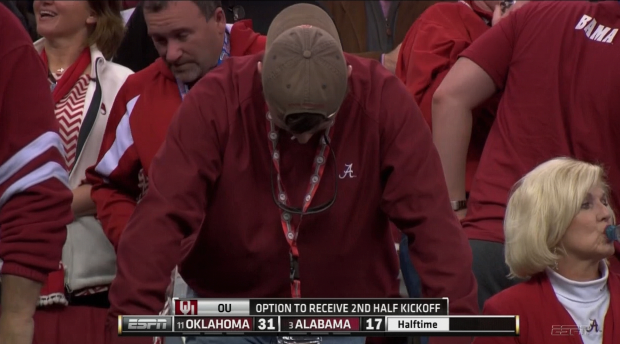 via Bleacher Report