Southampton's youngster Luke Shaw would be a wonderful addition to Manchester United's roster. The problem, however, is he does not appear to want to go anywhere.
The 18-year-old left-back has been flashing his elite skills this season, and he is drawing attention from top clubs. Manchester United would appear to be one of those clubs:
Manchester United manager David Moyes considers £20m bid for Southampton full-back Luke Shaw - via @Telegraph http://t.co/xF7OtEwknu

— Mark Ogden (@MOgdenTelegraph) December 31, 2013
The problem for the Red Devils, and every other club, is that Shaw has no interest in leaving Southampton:
Telegraph: Southampton's Luke Shaw resists a move to Chelsea or Manchester United in this transfer windo... http://t.co/Qh7urgS68U #mufc

— BBC Manchester Utd (@bbcmanutd) January 3, 2014
In the Telegraph article by Jeremy Wilson in the above tweet, the stated reason for Shaw's desire to stay is that he believes it is the best place for his development.
There was also this quote, provided by the Mirror's Alex Crook, from Southampton manager Mauricio Pochettino:
Where will Luke Shaw call home in February?

The player [Shaw] wants to stay at the club. He has made a statement about this himself. Other clubs can watch him and show their interest but he does not want to go anywhere and we do not want to sell him.
Not that that the information will necessarily mean the Red Devils will back off of their pursuit of Shaw. The Red Devils have the kind of budget that can allow them to ignore these kinds of concerns. Players can have the tendency to forget about things such as development when they see the kind of money that is going to fill their bank account.
This is not the only obstacle for Manchester United to overcome in this instance, however.
Southampton chairman Nicola Cortese is not the kind of person that is going to be bullied in negotiations. He also has money to give Shaw a raise should he need to entice his player to stay.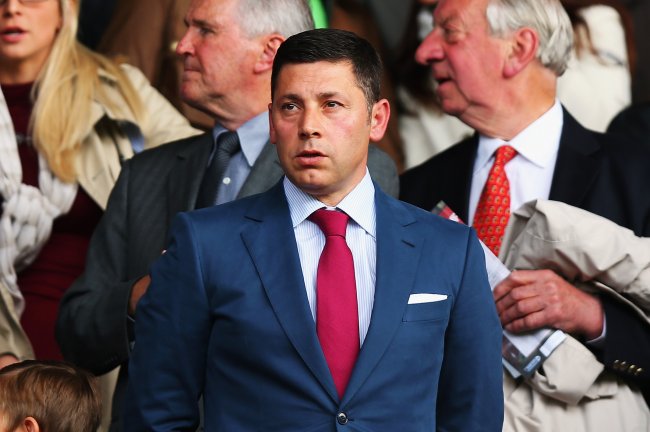 Bryn Lennon/Getty Images
Should the Red Devils forge on in this pursuit, they are likely to be stonewalled by Cortese.
Also, Shaw was a boyhood fan of Chelsea, and Chelsea has a longstanding interest in Shaw, according to Paul Collins of The Daily Mail. It would seem that when Shaw is ready to leave the Knights that Chelsea would be his preferred location.
Again, this is a blow to Manchester United.
If The Guardian's Jamie Jackson is to be believed, which is easy to do since his assertion makes sense, Shaw is Manchester United's second option to bolster the back with Everton's Leighton Baines being the first choice.
Manchester United has to find someone to take over the left-back position from Patrice Evra, and Baines and Shaw are an excellent place to start.
However, as a backup plan to Baines, players like Porto's Alex Sandro and Sevilla's Alberto Moreno are a better place for the Red Devils to direct their efforts than Shaw. It is time for Manchester United to forget about Shaw.