Jamal Adams Uses a Baby to Announce Commitment to LSU
January 2, 2014

via ESPN
Five-star safety recruit Jamal Adams announced his commitment to LSU during the Under Armour All-America Game by holding up his niece, who was donned in purple and gold.
via ESPN
The little girl couldn't get enough of the microphone.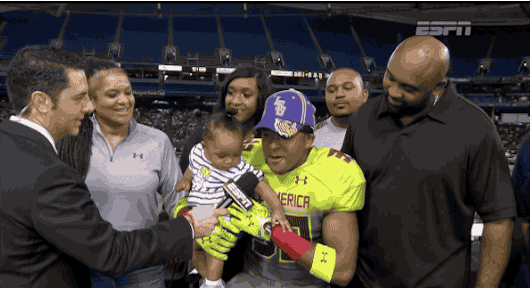 via ESPN
via ESPN
Here's another look at Adams' niece, via Louisiana's Sports Channel anchor Jacques Doucet:
Adams also made the mistake of announcing his commitment to "The University of LSU":
The No. 2 overall safety recruit was also considering Florida before committing to the Tigers.