Is anyone truly surprised about the predicament Manchester United currently find themselves in after yesterday's 2-1 defeat to Tottenham Hotspur at Old Trafford?
Let me be clear: I don't mean this because this is the first season they have played without Sir Alex Ferguson for 26 years.
I never subscribed to the view that this season was destined to be difficult as United began the post-Ferguson era.
It certainly didn't have to be this way.
United are struggling because of decisions they made after Ferguson stepped down as United manager last May.
Would Manchester United currently be slumming it in seventh place, 11 points behind leading Arsenal, if they had appointed a manager other than David Moyes?
Let's say, for example, a manager who had already twice won the Champions League, as well as numerous domestic titles in England, Spain, Portugal and Italy.
He was available; he had been pitching for the job for several years and his name was Jose Mourinho.
A manager with his experience would not be languishing so far down the table.
A manager with his winning mentality would not have already surrendered so many points at Old Trafford.
In his two spells at Chelsea, Jose Mourinho has incredibly never suffered a home defeat in the Premier League over the course of 70 games.
David Moyes has already lost four games from his first 10 Premier League games at Old Trafford.
This isn't an attack on the appointment of David Moyes. At the time I had my doubts but I was broadly supportive of it and still am.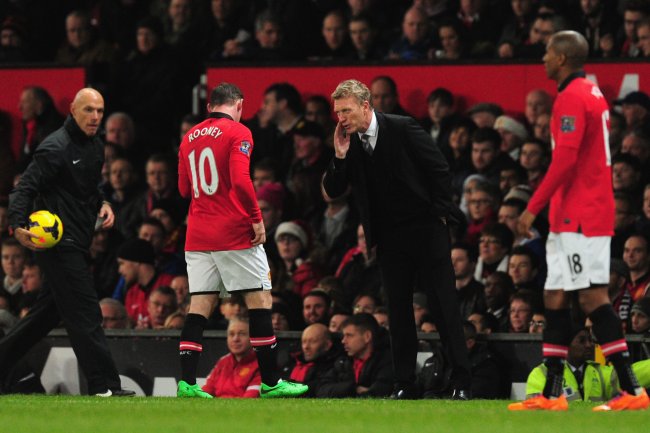 Stu Forster/Getty Images
But rather an acknowledgment: If you appoint Moyes, a manager who had never won a major trophy, or even won a solitary away game with Everton at Manchester United, Liverpool, Arsenal and Chelsea from 45 attempts, then you cannot expect him to simply pick up where Ferguson had left off and immediately deliver more success.
David Moyes is currently learning on the job how to manage one of the world's leading clubs, compared to that man Mourinho, who of course already knew how to do it.
I am not advocating United should have appointed Mourinho but rather stressing the point that when they chose Moyes instead they had to be prepared to endure such a relatively disappointing first season.
The appointment of David Moyes by the United board sent a clear message last May: We do not expect instant success. We have to be patient and allow Moyes to learn about managing this club.
Sir Alex Ferguson's plea to the United fans in his farewell speech at Old Trafford was an explicit acknowledgement of this. As reported by The Daily Mail, Ferguson said: "Your job now is to stand by the new manager."
There was an obvious way in which United could have improved Moyes' first season and accelerated the whole process, and that was to support him in the transfer market during last summer.
To give the Moyes era some much needed momentum United needed to provide their manager with some new toys and buy big.
Give him a Bale, a Ronaldo or a Fabregas, but of course all they could produce was a so far disappointing Fellaini on the very last day of the summer window.
So with an inexperienced manager and an obviously understrength squad, is anyone really surprised United are struggling this season?