Australia and England meet at the Sydney Cricket Ground for the traditional New Year Test, with the visitors looking to avoid an unforeseen 5-0 whitewash.
Venue: SCG, Sydney
Commences: Friday, Jan. 3, 2014
Start time: 11:30 p.m. GMT, Jan. 2 (10:30 a.m. local)
Live on: Sky Sports 2

Weather: The Weather Channel is forecasting fine conditions for the five days of the Test, with temperatures expected to hover around the 25 degree Celsius mark for the first four days, before cooling down a little on Day 5.
Overview
When Alastair Cook steps onto the SCG to decide the toss with Michael Clarke on Friday morning, it's likely the England captain will have an eerily uncomfortable sense that this is Groundhog Day.
Previously composed, and once the owner of a cool sense of superiority, Cook's mind will flash back to this very day seven years ago, when a battered and humiliated England side arrived in Sydney for the final ordeal of their two-month long execution.
Like this series, the visitors landed on Australian shores that summer as holders of cricket's greatest prize. Like this series, England became unsuspecting victims of a savagely enraged home side. And like this series, England suffered annihilation like few others.
Somehow, in some way, Cook must find a method to banish the ghosts of that 2006-07 tour, a way to avoid the overwhelming sense of inevitability that this England side is set to conclude this series as perhaps the most brutally exposed outfit in the history of the sport.
Indeed, it's rare for the pre-series favourites to be consistently outplayed over the course of a five-match marathon. It's even rarer when the well-fancied side starts to show signs of glaring weakness just days into the encounter.
It's inconceivable when the favourites end up departing with their tails between their legs, bruised, trampled and spat on.
Yet, that's where this series is headed. Of course, many would comfortably argue it's already there.
Squads
Australia: Michael Clarke (c), George Bailey, Nathan Coulter-Nile, Alex Doolan, James Faulkner, Brad Haddin (wk), Ryan Harris, Mitchell Johnson, Nathan Lyon, Chris Rogers, Peter Siddle, Steven Smith, David Warner, Shane Watson
England: Alastair Cook (c), James Anderson, Jonny Bairstow, Gary Ballance, Ian Bell, Scott Borthwick, Stuart Broad, Michael Carberry, Steven Finn, Monty Panesar, Kevin Pietersen, Matt Prior (wk), Boyd Rankin, Joe Root, Ben Stokes, James Tredwell, Chris Tremlett
Key Battles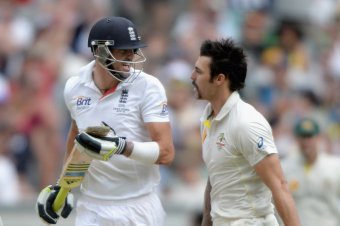 Gareth Copley/Getty Images
Mitchell Johnson versus Kevin Pietersen: It was indicative of Australia's mentality in this series when Mitchell Johnson angrily hurled a ball in Kevin Pietersen's direction after the England batsman pulled away with the left-armer in his delivery stride.
The confrontation that followed simply reinforced Australia's combative approach in this campaign.
Pietersen and England will likely insist that a distraction was present behind the bowler's arm. Johnson has maintained that it's a deliberate ploy to unsettle him.
Regardless, it's set to be another fascinating showdown when Pietersen strides to the crease in Sydney; the clash of the frightening speedster versus the star batsman is undoubtedly the game's greatest spectacle.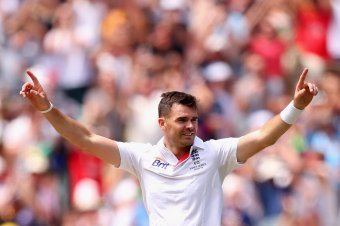 Quinn Rooney/Getty Images
Australia's Top Order versus James Anderson: While any public statements will continue to reject the notion, it's undeniable that James Anderson appears to be a battle-weary soldier in this suddenly depleted England army.
Such has been his sustained excellence; it's unnerving to watch the right-armer struggle so mightily in this series.
However, arriving in Sydney, England's most decorated bowler poses the greatest threat to Australia, with a grassy pitch expected to be presented at the SCG, aiding Anderson's unmatched control of deviation through the air.
While the likes of David Warner and Chris Rogers have bullishly thwarted Anderson's threat thus far, the SCG surface could provide the degree of assistance that England's spearhead has toiled without during this disastrous Australian summer.
Possible Selection Changes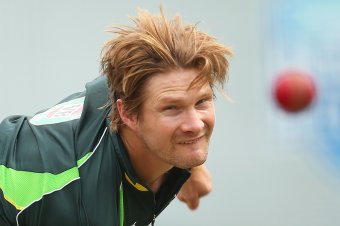 Brendon Thorne/Getty Images
Australia: The home side will likely head into this match unchanged, which would mean Australia have selected the same XI for the entirety of this series.
However, it remains possible that the team's selectors could opt for precaution ahead of what is essentially a dead-rubber, with minor concerns lingering regarding the fitness of Shane Watson and Ryan Harris.
Watson appeared to suffer a groin injury while bowling in Melbourne, while Harris continues to be plagued by a degenerative knee issue.
Consequently, Alex Doolan has been included in Australia's squad as cover for Watson, while Nathan Coulter-Nile is on standby should Harris fail to prove his fitness.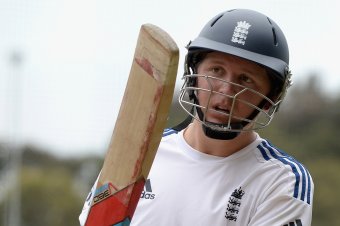 Gareth Copley/Getty Images
England: It's a reflection on England's tour that sweeping changes appear likely for Alastair Cook's side.
Among the batsmen, Michael Carberry is likely to be replaced by Gary Ballance, with Joe Root shifting up to open the batting and Ian Bell slotting in at No. 3. The uncapped Ballance is likely to assume Bell's position at No. 5.
As for the bowlers, England's selectors are likely to pick Boyd Rankin in favour of Tim Bresnan, while the lack of trust shown by Cook towards Monty Panesar in Melbourne means untried leg-spinner Scott Borthwick could make his Test debut alongside Ballance and Rankin.
Prediction
Only debilitating New Year hangovers amongst Australia can save England in this fifth and final Test in Sydney, for this is a broken touring camp.
Examining this England side closely, it's hard to grasp how quickly a seemingly robust outfit has been reduced to a chaotic mess.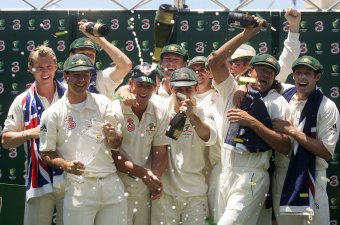 Hamish Blair/Getty Images
Whereas Australia were previously defined by selection bingo, England now find themselves mulling over the possible inclusion of three debutants (all of whom will be picked due to the failure of others, rather than the strength of their own performances), a makeshift opener and an out-of-depth batsman being used as a keeper.
With so many problems and so few answers, clarity has long walked out the door, following the already apparent departures of confidence and enjoyment to leave this England outfit in disarray.
All of which means only one result is possible in this match.