Biggest MLB Offseason Winners and Losers Entering 2014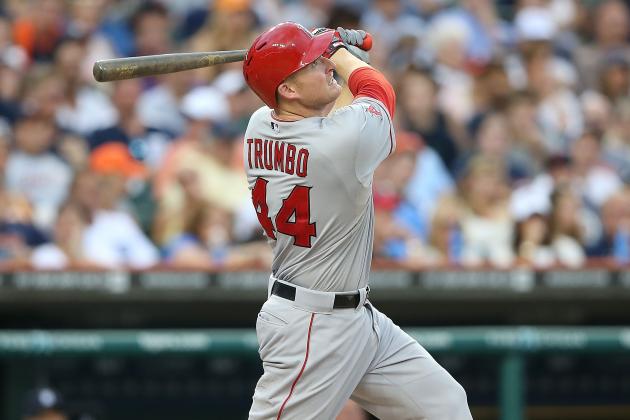 Leon Halip/Getty Images

Ah, the new year. With it comes resolutions made and soon broken and, thankfully, the arrival of a new baseball season. Pitchers and catchers report in fewer than 40 days, according to this handy counter (mileage may vary depending on your team of choice).
To be sure, there are several high-profile free agents still on the market, not the least of which is Japanese star Masahiro Tanaka. But on the whole, things are winding down, and at least a few teams are probably done making major moves, if only because there are only so many big signings and blockbuster trades left to be made.
To that end, it's not too soon to identify some winners and losers at this juncture of the offseason. The prominent theme here is the splashy three-team swap that was completed last month. It yielded two victors...and one distinct also-ran.
Begin Slideshow

»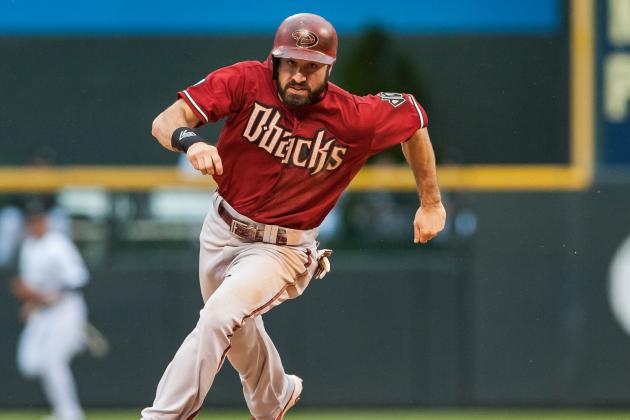 Dustin Bradford/Getty Images

The Pale Hose may not have vaulted themselves into contention with their transactions this offseason, but the moves were solid nonetheless.
The team badly needed an infusion of young, cheap talent into its everyday lineup, and it got that in two trades with the Diamondbacks, acquiring third baseman Matt Davidson and center fielder Adam Eaton. Eaton is under team control for five years, and Davidson is for six. They should both be in the Opening Day lineup.
Better still, acquiring Davidson and Eaton only cost the White Sox starter Hector Santiago, closer Addison Reed and modest prospect Brandon Jacobs. Santiago is the biggest of those losses, a starting pitcher whose peripherals resemble those of a No. 5, though he has outperformed advanced ERA metrics by a healthy margin in his 224.2 career innings in both the rotation and bullpen.
On the free-agent front, the Sox signed a pair of solid relievers in ground-ball machine Ronald Belisario and lefty specialist Scott Downs. They got one-year deals at a reasonable combined cost of $7 million. Elsewhere, signing starter Felipe Paulino to a one-year deal with a club option (total potential cost: $5.75 million over two years) could be one of the steals of the offseason if he can return to pre-Tommy John form.
Last but not least, the Sox also signed Cuban prospect Jose Dariel Abreu, a first baseman/DH, to a six-year, $68 million deal. The scouting takes on Abreu are mixed, so suffice it to say it looks risky. It could be a bad, expensive signing, but let's call this one neutral for now considering the guy hasn't taken so much as a spring training at-bat.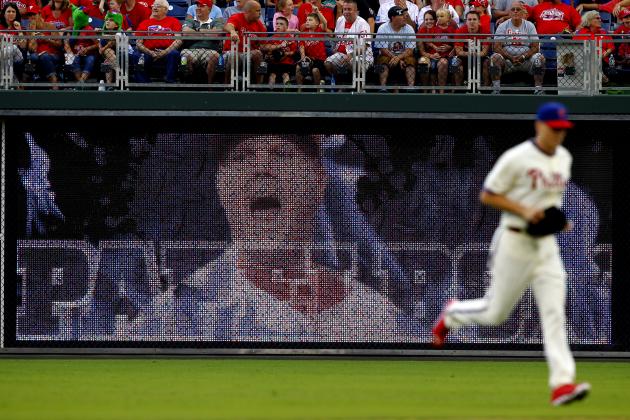 Hunter Martin/Getty Images

With an atrophied roster kept afloat by ace lefties Cliff Lee and Cole Hamels, the Phils needed to either go all-in or rebuild this offseason. So far, puzzlingly, they've done neither.
At best, the Phillies' moves will keep them treading water next year and into 2015. They re-signed aging catcher Carlos Ruiz to a three-year, $26 million deal and inked Marlon Byrd to a two-year, $16 million contract coming off what was likely a flukey late-career resurgence in 2013.
If winning now was the objective, then it's hard to see how these moves help much toward that end. Ruiz and Byrd could fall off a cliff any minute, while the roster is littered with holes and questions marks elsewhere. Cody Asche is dubious at third base, and longtime stalwarts Jimmy Rollins, Chase Utley and Ryan Howard are aging, declining and/or oft-injured. Then there's the starting rotation, which consists of Lee, Hamels, and then three guys in Kyle Kendrick, Miguel Gonzalez and Jonathan Pettibone who are No. 5 types at best.
Finally, there is the matter of Jonathan Papelbon and his burdensome contract. Ken Rosenthal of Fox Sports tweeted on Dec. 6 that the Phils are shopping him, likely hoping to free up the salary to sign a starter. That seems unlikely because Pap is still guaranteed two years and $26 million, with an attainable vesting option for a third year at an additional $13 million. Oof.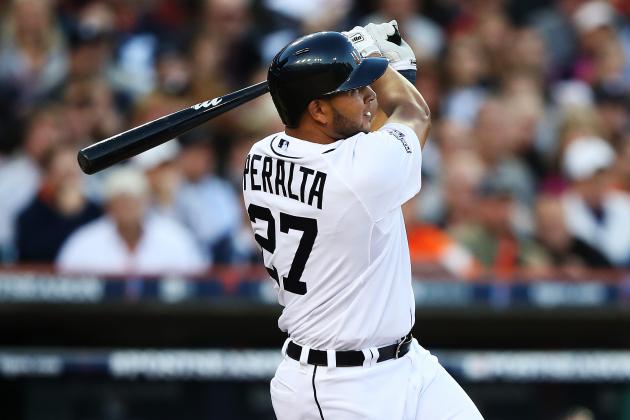 Leon Halip/Getty Images

The Redbirds have addressed one of the few glaring holes on their roster at a reasonable cost and also gained versatility and flexibility cheaply. It's a sound approach to a roster that needed only minimal tweaking after a World Series appearance last year.
The Cards signed Jhonny Peralta for four years and $52 million, a square deal for the best shortstop on the free-agent market. Considering his inconsistency, age and suspension for PEDs, Peralta isn't without risks, but as a player who might help St. Louis recapture the World Series, signing him was a risk worth taking.
In one of the earliest moves of the offseason, the Cards flipped oft-injured third baseman David Freese and reliever Fernando Salas to the Angels for speedy outfielder Peter Bourjos. It's unclear how the Redbirds will deploy Bourjos; he might be their everyday center fielder or he could platoon with Jon Jay. Either way, he gives them depth and an extra option in case prized prospect Oscar Taveras isn't ready for the bigs. Freese was expendable because of the arrival of rookie second baseman Kolten Wong, who will likely bump Matt Carpenter over to third base.
To cap it all off, the Cards nabbed a nice backup infielder in Mark Ellis, a good defensive player who can step in if there's an injury or perhaps if Wong struggles to find his footing in the majors.
Really nice work for one of the best organizations in baseball.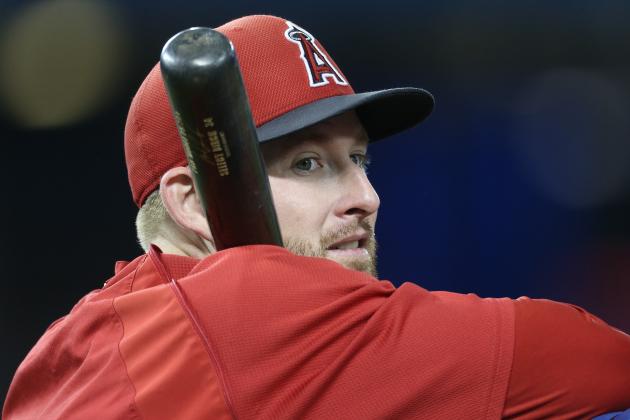 Tom Szczerbowski/Getty Images

The Diamondbacks gave up three promising, cost-controlled players for what ultimately amounts to Trumbo, a slugger with no position and a poor OBP, and a good but not great reliever in Addison Reed. Huh?
Arizona correctly identified its positions of surplus (outfield and third base), but the returns were really underwhelming. I would think the Diamondbacks could have gotten much more back than a one-dimensional hitter and a reliever.
Clearly, the Diamondbacks wanted to add more pop to their lineup and another high-leverage reliever, and I concede that we may not fully understand yet how much value players with specialized skill sets can bring to a team, especially a win-now team. But enough moves like these are a first-class ticket to regression. And that's sort of the point here: Not only did the D'Backs likely get worse in the short term, but they almost certainly got worse in the long term.
Not to be too hard on the Diamondbacks, as I did like a couple of their less-notable moves. A two-year, $10.5 million extension for submariner Brad Ziegler is fine, and Eric Chavez is a nice backup corner infielder/bench bat if he can stay healthy.
The Angels' pursuit of starting-pitching help was one of the prominent storylines early in the offseason, and I think they did a nice job in addressing the problem.
The Halos flipped overrated slugger Mark Trumbo and modest prospect A.J. Schugel in the aforementioned three-way trade and got back two cost-controlled left-handed starters in Santiago and Tyler Skaggs. The latter, in particular, could be a steal if he recovers from a rocky 2013 and develops into the No. 2 or 3 starter that many projected.
In any event, the newest Halos pitchers should help round out a rotation that suddenly looks a lot deeper with Jered Weaver, C.J. Wilson, Skaggs, Garrett Richards and Santiago. It's not exactly Murderers' Row in starting rotation form, but it's a passable Major League rotation, something that couldn't be said at the outset of the offseason.
In need of an upgrade at third base, the Angels gambled on David Freese, hoping he can stay healthy. Third base might have been the weakest market in free agency this offseason, so acquiring the 2011 World Series hero makes sense in that regard. He's also still relatively cheap and two years away from free agency. It would have been sweet if they had pried Davidson from the Diamondbacks in the three-teamer, but the Freese deal materialized several weeks earlier.
There's enough variance at play (Freese's health; the development of Skaggs and Santiago) with these moves that the Halos could get burned, but there's also a lot of upside. At a modest cost of Trumbo, Bourjos and some prospects, they were worthwhile maneuvers.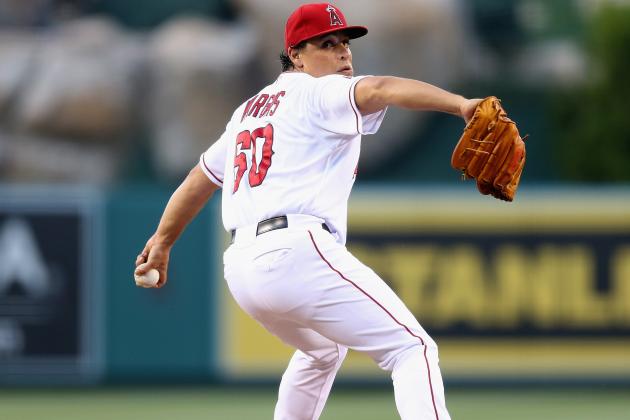 Jeff Gross/Getty Images

The Royals may be operating on a tight budget, but they've spent a decent chunk of coin this offseason and haven't come away with much to show for it.
Kansas City signed Jason Vargas, a fifth-starter type, for four years and $32 million and second baseman Omar Infante for four years and $30.25 million. That's a grand total of eight years and $62.25 million for two players who don't make them significantly better.
The Royals desperately needed a second baseman, and Infante was probably the best available option after Robinson Cano. But I like Infante more as a glove-first second baseman with a passable bat, a guy who might have been a better fit on a really good offensive team where his shortcomings at the plate could be hidden to some degree.
Vargas? That's a guy you can find just about any offseason on a one-year deal, two at most. I would have passed on him altogether and found a stopgap type for second base.
Elsewhere, it's hard to knock the acquisition of right fielder Norichika Aoki, a solid offensive player who profiles as a leadoff hitter with on-base skills, the ability to steal bases and little power. But they didn't give up nothing to get him, sending back to the Brewers lefty Will Smith, who took a step forward last year, as Jeff Sullivan of Fangraphs explains, and whom Milwaukee will try in the rotation in 2014. If Smith turns out to be a viable Major League starter, this one might actually haunt the Royals.