The Green Bay Packers and San Francisco 49ers will be facing each other in the playoffs for the second consecutive season, and there will be a couple of under-the-radar players from each team that will need to step up to give their respective teams the win.
These two teams met back in Week 1 of this season, when the 49ers won 34-28 thanks to over 400 passing yards from Colin Kaepernick. Aaron Rodgers threw for 333 yards, three touchdowns and just one interception, but his defense was unable to keep Green Bay in the game. But things have changed since the beginning of this season, which means the result could be different as well.
Below is a look at a few players who tend to be overlooked but will be critical to each team's success, breaking them down and explaining why they will have to step up in order to advance to the divisional round.
Green Bay Packers
Josh Sitton, Offensive Guard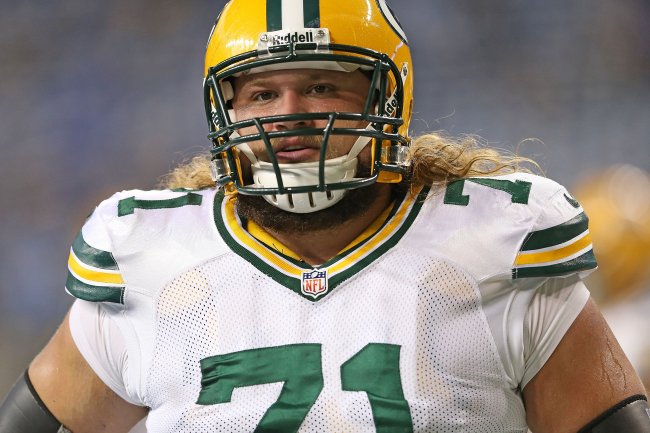 Leon Halip/Getty Images
The Packers had the seventh-best running offense this season, averaging 133.5 yards per game on the ground. Rookie Eddie Lacy went for 1,178 yards and 11 touchdowns, which means that he's a favorite for the Rookie of the Year award.
But for how impressive the offense has been all year, it seems that Josh Sitton has been relatively overlooked. According to Pro Football Focus (subscription required), Sitton played in 1,141 snaps, more than anyone else on offense, and had the highest overall grade on offense with a 33.1.
His presence in the passing game has been even more impressive than in the running game, as he's allowed just one sack and zero hits according to PFF.
With one of the best defenses in the league, the 49ers have a strong defensive line with players like Justin Smith, Glenn Dorsey and Ray McDonald, so Sitton will need to keep them in check to keep the offense going.
Mike Daniels, Defensive End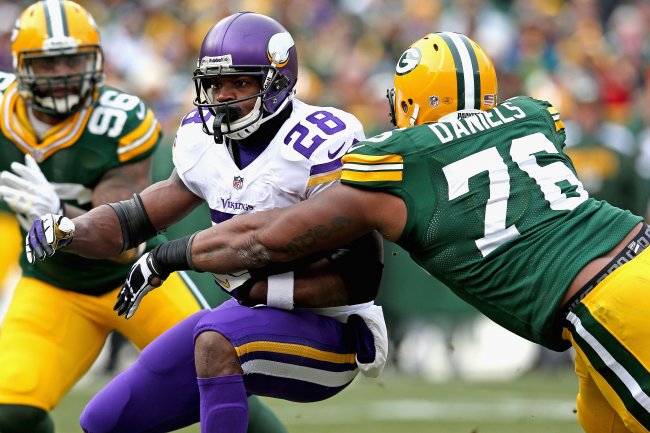 Jonathan Daniel/Getty Images
In just his second year with the Green Bay Packers, Mike Daniels has become one of the most important players for Dom Capers' defense.
Daniels finished the 2013 regular season with 23 combined tackles and 6.5 sacks. Considering his role on defense, his ability to put that much pressure on the quarterback has been one of the few major bright spots for the defense.
It will be important for Daniels to also clog up rushing lanes to keep the 49ers in check. They averaged 137.6 rushing yards per game during the season, as they will be looking to run Frank Gore early and often. While other Packers have struggled to stick to their gaps, Daniels has done a good job filling his, and he will need to continue to do so.
San Francisco 49ers
Kendall Hunter, Running Back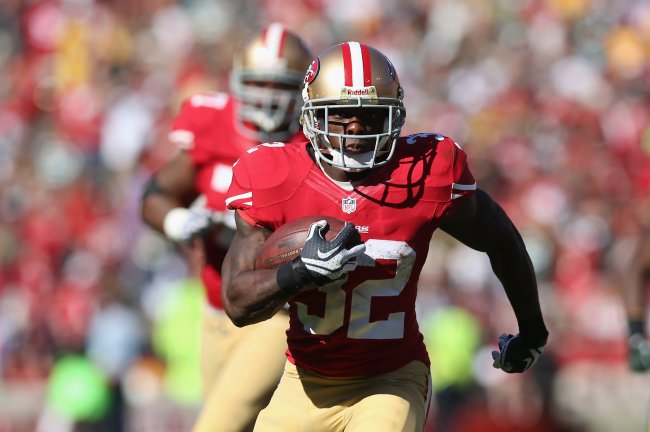 Jeff Gross/Getty Images
He only has 78 carries this season, but Kendall Hunter may have his name called a few times in this game if the 49ers decide to just keep running it up the gut against the Packers.
During the season, Hunter ran for 358 yards and three touchdowns, averaging a solid 4.6 yards per carry while also recording five runs of 20 yards or more. While he's only had one game with at least 10 carries this year, Hunter has been able to come in at times and make big plays when he's been asked to.
It's been quite clear to the rest of the league that the Packers are having a lot of trouble stopping the run right now. According to Football Outsiders, the Packers have the third-worst rush defense in the league, while Pro Football Focus (subscription required) has them as the fourth-worst run defense.
In last year's postseason meeting, the 49ers were able to run for 323 yards against the Packers, and they'll be looking to do much of the same. If they run it anywhere near 43 times in this game, then Hunter will be getting a solid amount of carries.
Eric Reid, Safety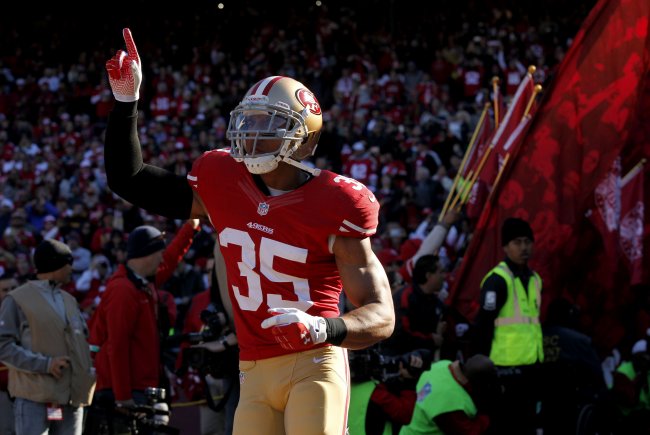 Cary Edmondson-USA TODAY Sports
He may only be a rookie, but Eric Reid has become an important player on defense for the 49ers, and this will be his toughest task yet.
In 2013, Reid has had 77 combined tackles, two fumble recoveries, four interceptions and 11 passes defended. He's been a major factor in both the running game and in pass coverage as just a rookie, which means that he could be making a strong case for the Defensive Rookie of the Year award.
But playing against the Packers won't be easy. He'll have to be very careful against Rodgers, who will be looking for guys like Jordy Nelson, Randall Cobb and James Jones deep downfield. Reid will be hoping that he doesn't blow coverage like the Chicago Bears did at the end of their game in Week 17.