With the 2014 Winter Olympics approaching, the Russian hockey team will be looking to make the home crowd in Sochi proud by grabbing a gold medal in the event thanks to the help of several star players.
With the amount of talent on their team, the Russians will be looking to make another big run in Sochi. The last time Russia won an Olympic medal was back in 2002, when it was able to grab just the bronze after winning the silver in 1998. In 2006, the team finished in fourth and then came in sixth back in 2010.
Russia will be looking to finally get another medal in Sochi, so let's take a look at some of its best players who will try to make that a reality.
Pavel Datsyuk, C, Detroit Red Wings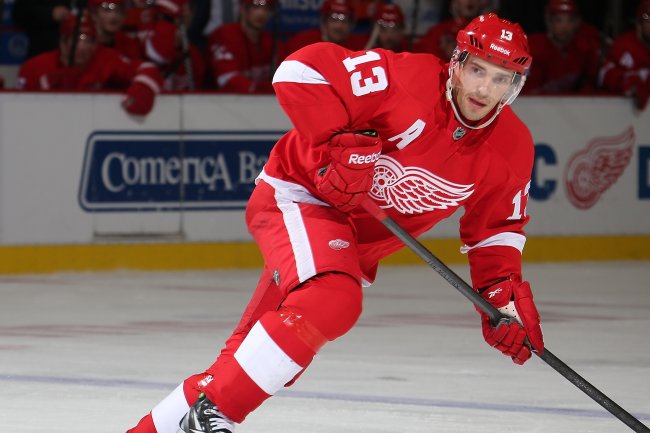 Dave Reginek/Getty Images
While he won't be the youngest player out there, Pavel Datsyuk will be key to a deep run for the Russian team in 2014.
At 35 years old, Datsyuk is having yet another productive season with the Detroit Red Wings. He's put up 32 points in 34 games played this season, recording 15 goals and 17 assists. During his successful career with the Red Wings, Datsyuk has registered 270 goals and 529 assists with a plus-227 rating.
While his age may slow him down a bit, Datsyuk's leadership will be key to leading the Russian Olympic team to a deep run this year. He's a seasoned veteran that knows what it takes to play in big games and will have to run the offense in the middle to create some big plays.
Slava Voynov, D, Los Angeles Kings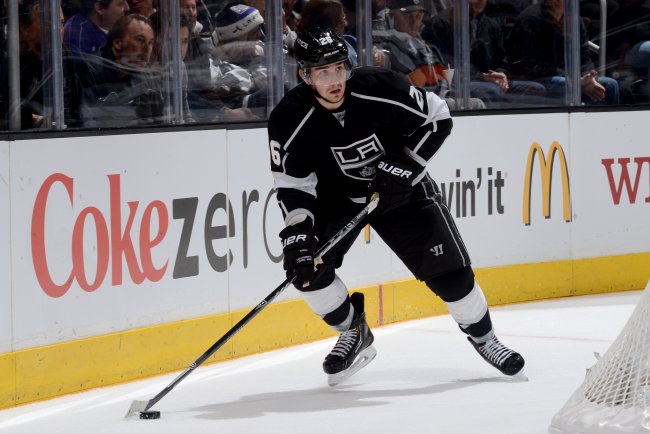 Noah Graham/Getty Images
The Russians have a lot of older players on defense, but it will be interesting to see what 23-year-old Slava Voynov can do for this team as a defenseman.
In his three seasons for the Los Angeles Kings, Voynov has had 61 points in 143 total games along with a solid plus-19 rating.
However, he's struggled this year after signing a big extension before the season. Speaking with Lisa Dillman of the Los Angeles Times, general manager Dean Lombardi had this to say about Voynov:
It's a huge adjustment for a young player, to get a long-term deal that's significant money. That's just the reality of the way it is. It's a huge adjustment for them and their life and life's priorities. We tend to overlook that.
There are a lot of defensemen on this Russian team that have already played on an Olympic roster, including Sergei Gonchar, Fedor Tyutin and Andrei Markov, so Voynov will have to prove to the rest of the team that he'll be able to keep up with the veterans.
Alex Ovechkin, RW, Washington Captials
If the Russian team wants to have any shot at grabbing a medal this year, then it's going to have to hope for some huge numbers from Alex Ovechkin.
In 38 games played this year, Ovechkin leads the NHL with 30 goals while slotting into the top 10 for total points with 41. His minus-15 rating is ugly, though, and would be the worst mark he's had since the 2006-07 season if it holds up.
In the 2010 Olympics, Ovechkin had two goals and two assists in four games while grabbing five goals and three assists in eight games during the 2006 Olympics.
Russia must find ways to give its most valuable player open shots. Ovechkin is a deadly shooter that can turn the tide of any game, so he will be looking to carry the team to a medal for the first time in 12 years.