The Premier League ushered in the new year in compelling fashion, as several of the early matches of 2014 either lived up to expectations or exceeded the hype.
Arsenal maintained the No. 1 position on the Premier League table with an easy 2-0 victory over Cardiff City and West Brom upset Newcastle 1-0 in a match decided by a goal in the 87th minute by Saido Berahino.
There were several other matches that will have a lasting impact on the landscape of the Premier League. While the season heads into Week 21 and beyond, the results from Matchday 20 may be looked back on later down the road.
Here's a brief breakdown of the three most impactful matches from Week 20.
Everton Tie Stoke City, 1-1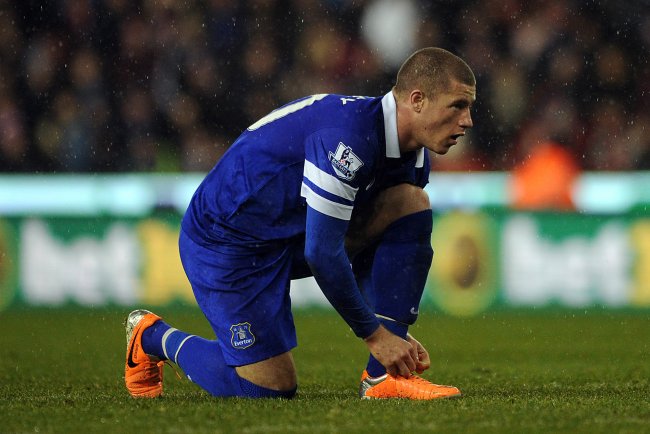 Chris Brunskill/Getty Images
Everton checks in at No. 5 on the Premier League table, but a downfall for the team this season is that it hasn't been able to rack up enough wins to keep up with the four teams besting it in the rankings.
With a league-low two losses, Everton has shown a stellar defensive effort. The team has only allowed 19 goals, second-fewest in the league. The real problem here is that it hasn't scored enough goals to beat teams that it holds to just a goal.
The club's eight draws are by far the most among top-10 teams. Another draw against Stoke City was not helpful in its progression up the table.
Roberto Martinez had this to say about the outcome:
RM: "But I couldn't be happier with the reaction. Probably we should have got the three points rather than one but it is a positive result."

— Everton (@Everton) January 1, 2014
Everton is more talented than Stoke City. Stoke City ranks No. 12 on the table and has a poor goal differential of minus-11. Even still, Everton was not able to get the advantage on offense at any point in the action.
Everton needs to start racking up wins against lesser squads. Its season will end in disappointment if they fail to do so.
Liverpool Shut Out Hull City, 2-0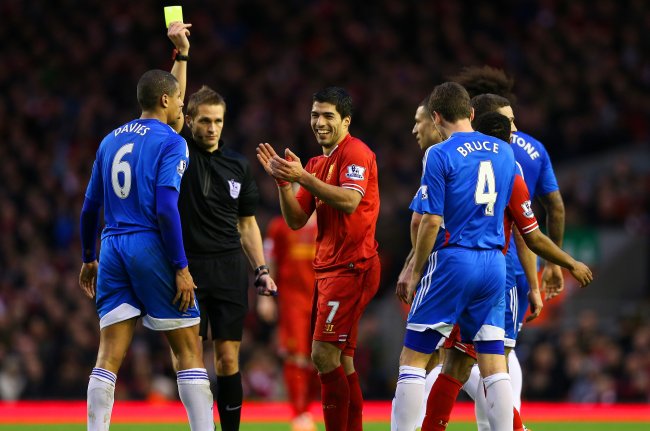 Clive Brunskill/Getty Images
With Chelsea, Manchester City and Arsenal all winning their matches atop the table, it was crucial for Liverpool to do the same. Everton failed in doing so, but Liverpool kept up with the other top squads with a 2-0 shutout of Hull City.
Luis Suarez netted his 20th goal of the season on a perfect free kick in the contest, and that was the goal that ruined Hull City's chances of a comeback. As the second goal of the contest, Suarez effectively killed any momentum Hull City hoped to build.
Suarez's consistency this season has contributed to Liverpool's impressive results. The team will need him to keep playing this well if it wants to catch the big boys at the top.
Brendan Rodgers: "I said to the players I thought that was our best win of the season." - http://t.co/EaSUug6uiE #LFC pic.twitter.com/DHr7MPd45W

— Liverpool FC (@LFC) January 1, 2014
This win was big not because of the opponent, but because of the implications of a loss. A loss would have been brutal for Liverpool. Already four points behind Chelsea for No. 3 on the table, a loss would have made that gap wider and more improbable to make up.
Tottenham Defeat Manchester United, 2-1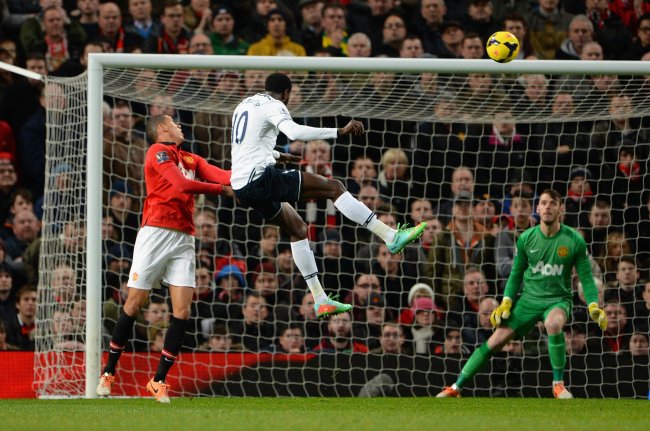 Michael Regan/Getty Images
Tottenham took down Manchester United in what turned out to be the match with the biggest implications on the table. United entered play at No. 6, but dropped to No. 7 while Tottenham replaced them at No. 6 as a result of the outcome.
Emmanuel Adebayor and Christian Eriksen were the heroes for Tottenham, though Danny Welbeck did his best to keep the game close after Tottenham went up 2-0.
Immediately following Tottenham's second goal, Welbeck netted his own to keep his team in the game.
. @ChrisEriksen8 : "I couldn't have wished for a better start to the New Year than a goal and assist in a win at Old Trafford." #THFC

— Tottenham Hotspur (@SpursOfficial) January 1, 2014
Tottenham has now won at Old Trafford for the second straight season. The win also continues the club's strong play under new manager Tim Sherwood, as it is 3-0-1 since Andre Villas-Boas was axed in December.
This match has major implications moving forward. Not only did it move Tottenham up to No. 6, it also gave the team a comfortable three-point lead over United.