Good luck if you're looking ahead to Matchday 21 to pick your fantasy Premier League team. With that weekend's fixture list, it's extremely difficult to sort out which players are primed for big performances.
Usually, you can count on a few lopsided matches to give you plenty of fantasy options. One strong attacking team is playing a terrible defensive team, or vice versa.
Sure, you're always going to include guys like Eden Hazard, Wayne Rooney, Alvaro Negredo and Luis Suarez every week if you can.
The key is finding which players will perform above expectations and offer more bang for their buck, and those players generally come from those mismatches.
Unfortunately, it's a luxury few are offered in Matchday 21.
With that in mind, here are five players who are strong additions ahead of next week's play and are a little below what you'd consider the elite category. Some are players who have been great all season, while others offer high rewards but come with heavy risk.
Sure Things
Romelu Lukaku, Everton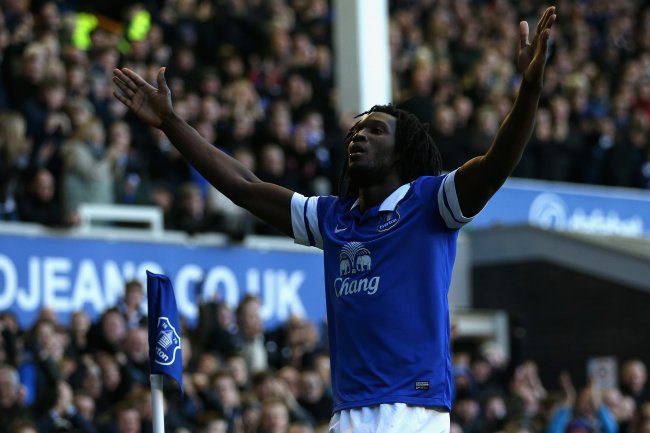 Clive Brunskill/Getty Images
When it goes wrong for Norwich City on the road, it goes wrong in a big way. The Canaries have conceded four, seven and five goals, respectively, to Arsenal, Manchester City and Liverpool.
Norwich make the trip to Goodison Park next Saturday for what will be a difficult fixture against Everton. The Toffees have been the best of both worlds this season, retaining David Moyes' defensive solidarity, yet adding the adventure of Roberto Martinez.
It's no surprise that Romelu Lukaku has been a big reason for Everton's success. The young Belgian has been a nightmare for opposing defenders, with his combination of power and speed.
The Canaries' back line will be there for the taking, so it's a matter of Lukaku making the most of his chances in front of goal.
Wojciech Szczesny, Arsenal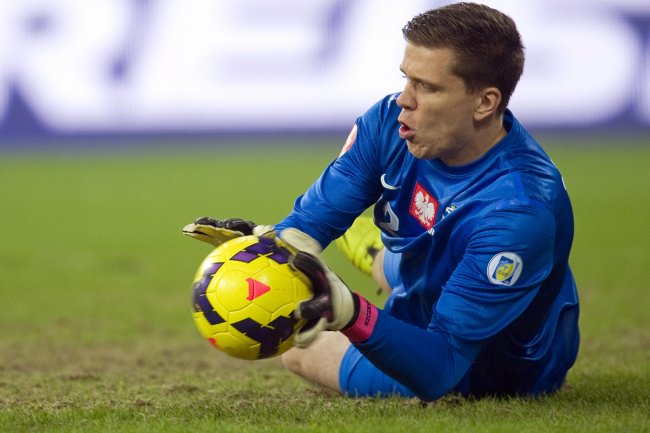 Adam Nurkiewicz/Getty Images
Aston Villa have been dreadful at home this season. They've taken eight out of a possible 30 points and scored seven goals in 10 matches. Christian Benteke is a shell of his 2012-13 self, and it's adversely affecting Villa's attack.
That's at least good news for Arsenal.
The Gunners have one of the best defenses in the league, and away from the Emirates, they've conceded 12 goals.
Arsenal should keep a clean sheet, which would mean big points for Wojciech Szczesny. The Polish goalkeeper is one of the Premier League's best at the moment, and playing Villa's feeble attack presents a favorable matchup for him.
Seamus Coleman, Everton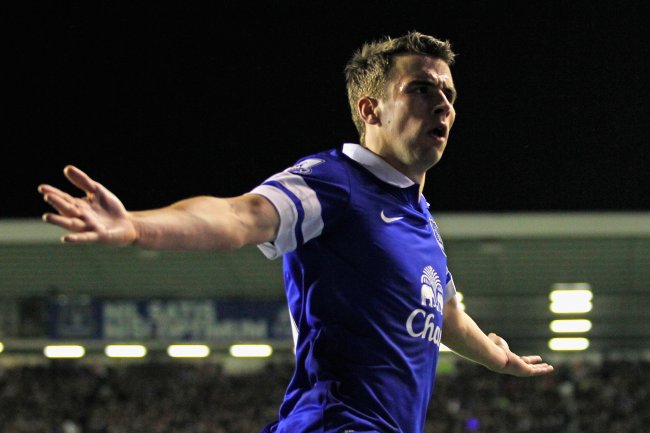 Paul Thomas/Getty Images
Give credit to Norwich, for they've been equally bad on both sides of the pitch away from home. Their defensive frailties have already been discussed, but what hasn't is that Norwich have scored seven goals in their 10 road matches.
Seamus Coleman has been one of the best fantasy defenders in the EPL this season. He benefits from the defensive strength of Everton, while boosting his own fantasy numbers with the occasional goal here and there.
Roberto Martinez praised his full-back on Everton's TV channel (via EvertonFC.com's Rob Urbani):
He is. In the modern game full-back is probably the most demanding position because you need to be able to defend and give a good balance to the side. You also need to affect the attacking play of your team.

Seamus is enjoying his football more than ever. He's grown and taken a very important role in the side. To see him scoring the goals is a sign of his work.

I still think he will get better and become one of the best full-backs that we have ever had in this league.
It should be another strong week for Coleman, as he can collect a clean sheet with Norwich's poor attack and possibly snatch a goal from a set piece.
Risky Bets
Peter Whittingham, Cardiff City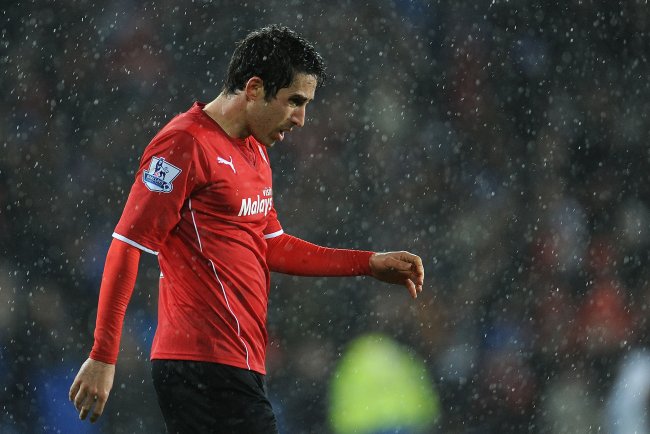 Tom Dulat/Getty Images
With Cardiff City playing West Ham at home, the Bluebirds would appear perched for a good result next Saturday.
Their managerial opening also should be filled in the coming days, with David Ornstein of the BBC reporting Ole Gunnar Solskjaer will be taking over:
Solskjaer, 40, has arrived at Emirates Stadium and will hold final talks with Bluebirds owner Vincent Tan and chairman Mehmet Dalman before the club's 15:00 GMT kick-off against Arsenal.

Contrary to reports in Norway, the deal has not yet been agreed.

It is expected to be a formality with Solskjaer alongside Tan in the directors' box to watch the match.
That should mean some stability, at least in the short term, and the possible benefits of a "new manager bump."
Should Cardiff play well, Peter Whittingham will likely be the engine for the attack. He's been one of the club's best players, playing both a playmaker and goalscorer role at times.
Fabio Borini/Jozy Altidore/Steven Fletcher, Sunderland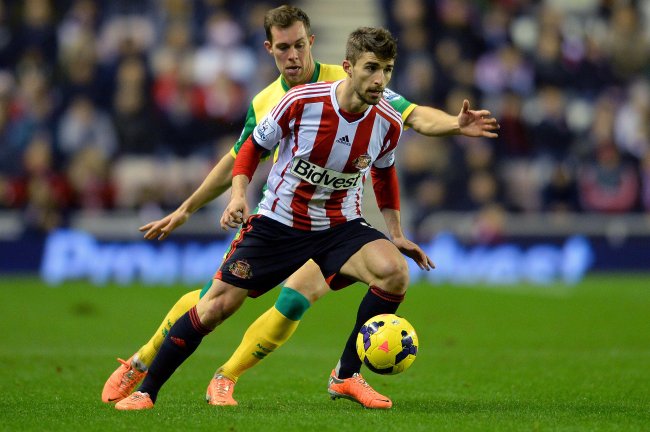 Mark Runnacles/Getty Images
Sunderland get the honor of playing Fulham next week. It's kind of like winning the lottery, with the way the Cottagers are gifting goals nowadays. Conceding six goals to Hull City is an accomplishment that deserves praise for the way in which you were taken aback by its awfulness.
Facing off against Fulham means that the Black Cats' strikers should be in line for a big game. The key is determining which striker will benefit the most.
If you're looking to minimize your risk, Steven Fletcher is a solid option. He's Sunderland's leading scorer, with three goals.
Fabio Borini may offer the most reward, though. The Italian forward played well last weekend before having to be subbed off at halftime. With over a week to recover, he should get the start against Fulham. Borini's form has improved recently, and he could be due for a goal.