Depending on who you believe, Clarence Seedorf will be installed as the next AC Milan manager during the summer. Or he won't be.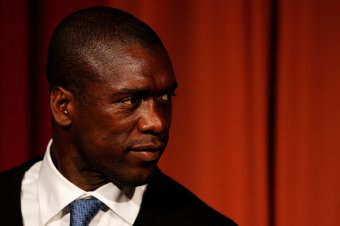 Dean Mouhtaropoulos/Getty Images
Rossoneri attacker Kaka, who played with the Dutchman between 2003 and 2009, already seems to think Seedorf is headed back to the San Siro and just over a week ago told La Gazzetta dello Sport, via the Mirror, that his former teammate would "handle himself just fine" as Milan manager.
"Everything Clarence does, he does at its best," remarked the Brazilian. "He will do fine as coach, although there is much to learn."
Bringing the opposite view to the discussion is former Milan and current Russia boss Fabio Capello, who has previously claimed in statements made to La Gazzetta, and relayed by Goal, that he has advised Seedorf against making the Milan post his first job in club management.
AC Milan's new Vice-President and new CEO Barbara Berlusconi wants Jaap Stam to become Clarence Seedorf's assistant from next season on.

— Sportive23 (@Sportive23_) December 28, 2013
Still, Seedorf is among the favourites to replace Massimiliano Allegri at the seven-time European champions, and given Allegri's revelation that he will not return to Milan next season, the debate over his successor will only intensify between now and the spring.
"I can be certain this will be my last Christmas at Milan," the 46-year-old told La Gazzetta, via Football-Italia, on Tuesday.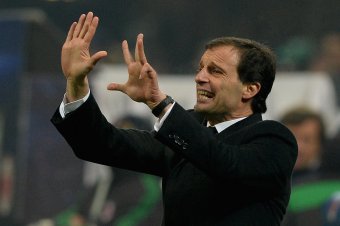 Claudio Villa/Getty Images
"The last four months in Serie A were disastrous," he added in an interview with Sky Sport Italia and conveyed by Football-Italia, referring to his side's location at 13th place in the table heading into the Christmas break.
"I liked the idea of staying and finishing the job, but four years in one club is a long time."
His coming exit is hardly a surprise.
Indeed, the winds of change have been blowing through the San Siro the past few weeks and months, with vice-president Adriano Galliani accepting a reduced role at the club, director of sport Ariedo Braida departing after 27 years of service and Barbara Berlusconi—daughter of team owner Silvio Berlusconi—taking on more responsibility going forward.
The administrative commotion, combined with poor results on the pitch, was always going to bring about a change in the managerial position, and while Seedorf remains the front-runner to succeed Allegri, there have also been reports linking each of Andre Villas-Boas (The Guardian), Roberto Di Matteo (Sports Direct) and Cesare Prandelli (Goal) to the job.
Great picture in today's GdS of Allegri eating his last panettone as Milan coach pic.twitter.com/zFPUa1fAMM

— David Amoyal (@DavidAmoyal) December 31, 2013
Prandelli, in particular, is an intriguing option, as his contract with the Italian national team expires following the 2014 World Cup.
In a mid-December press conference, the 56-year-old lamented the state of Italian football, particularly on the continental stage, when he told a press conference, via Soccer America, that the quality of the sport in the country had "reached a historic low."
As he's widely expected to return to club management at some point following his return from Brazil, the former Verona, Parma and Fiorentina boss could, perhaps, be just the man to help resurrect it by taking a high-profile job—such as the one at Milan.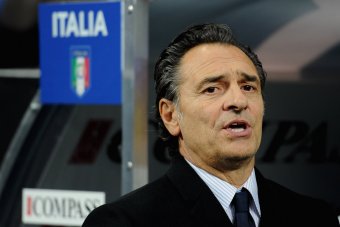 Claudio Villa/Getty Images
Already Prandelli has developed a reputation for incorporating systems that play to the strengths of his players, and with the Rossoneri struggling both to attract and pay for top-level talent, it follows that he could do more with less at the San Siro than many of his colleagues.
That he understands, and tends to get the best out of, enigmatic forward Mario Balotelli also bodes well for him and could aid in soothing some of the tensions between the player and the administration.
Milan are hardly in a position to offer a managerial vacancy to a rookie coach—even one as promising as Seedorf—and would do well to pursue an experienced candidate with a recent track record of success.
Prandelli, more than anyone else, ticks all the boxes and, as a result, should be at the top of the Berlusconis' list as the hiring process at one of Europe's biggest clubs commences.