Everton's impressive start to the season has been greatly influenced by a handful of savvy loan deals.
Gareth Barry has provided steel in the heart of midfield; Gerard Deulofeu has brought flashes of brilliance in some electric cameos, while Romelu Lukaku has added a dose of much needed firepower in attack.
Opposing fans may view these deals with disdain, but there's absolutely nothing wrong with them; in fact, what else should a generally penniless club do to be competitive?
Given Everton's bleak financial status in relation to all of their Premier League rivals, it's required that the manager is inventive in the loan market. Roberto Martinez has certainly succeeded thus far and this may well open the door to several similar short-terms moves in future.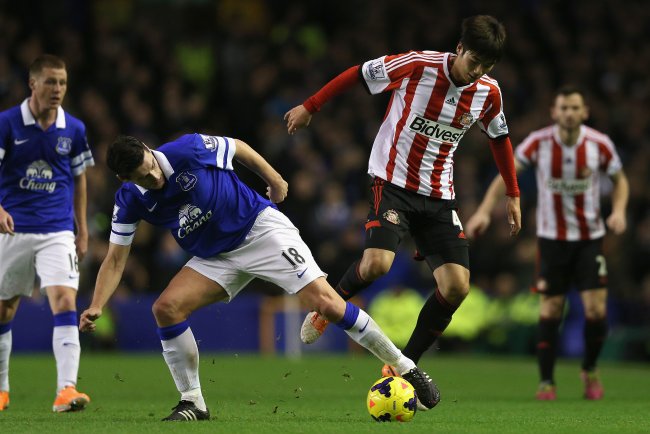 Clive Brunskill/Getty Images
The success of this season's loanees will only make Everton a more attractive destination for any clubs and players seeking a temporary switch; and let's face it, there's only going to be an increasing number.
The world's richest clubs continually cram their already swollen squads full with additional talent, often based on blind potential and with no intention to play them in the near future.
Step forward Everton.
A combination of a top club with great support incorporating an attractive style while winning is a perfect mix for all concerned, as Martinez alluded to in some recent quotes for Everton's official website:
Clubs have seen the other loanees and how well they have been looked after. We have had phone calls from clubs asking about taking their players next season. They see it as a step-up in their career.

Put yourself as a director of football. You spend £20 million on a youngster but there is no place for him in your team yet.

Where are you going to send him? You aren't going to send him somewhere that he is not going to develop or be at a club with a different style. That's a danger.

Remember Chelsea are delighted with Romelu. He can't play against them and the other week he helped take two points off Arsenal and three points off Manchester United.
As young players, Deulofeu and Lukaku have already enhanced their reputations by playing such leading roles for the Toffees.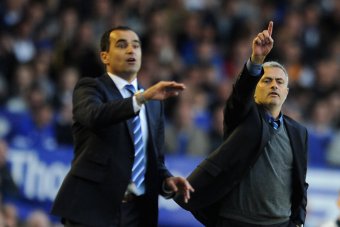 Chris Brunskill/Getty Images
Their talent is heavily relied upon and they are required to produce the consistency they will need to succeed at their parent clubs. As Martinez mentions, their progress can only be delighting Chelsea and Barcelona and make future deals with such clubs more probable.
As for Barry, taking a small step down from Manchester City has seen a wave of appreciation come gushing his way.
Instead of being lost among the world-class performers at City he is a key player again, with his ability far more obvious; some are even adamant he receives an England recall.
The progressive style enforced by Martinez is also a key factor in the appeal. His brand of a patient, possession-building approach is used by most top clubs and can only develop and hone the techniques of all involved.
Which loan signing has been best this season?
Possession must not be wasted, as any leading club preaches, and end product is vital—as the likes of Deulofeu and Lukaku are appreciating ever more.
The fact Everton are currently fourth, competing in pressure games for European places and fairing well when playing the top sides only enhances the attraction further.
Chelsea have almost 30 players currently out on loan, and clubs of similar stature will continue to absorb as much premium talent as possible to keep pace with their rivals.
This can only lead to an increasing number of players being available for loan, something Everton's status, style and recent success has made them prime targets to benefit from.