Awkward Sports Celebrations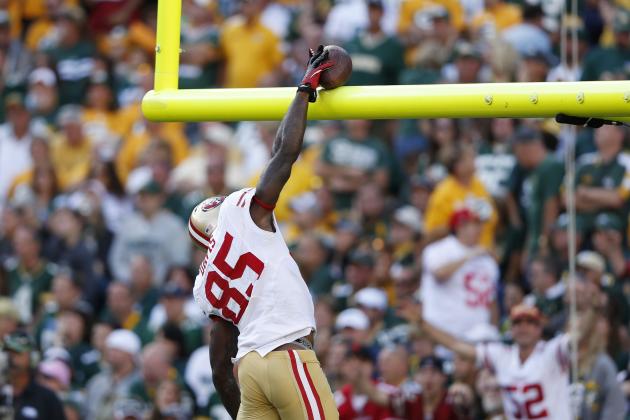 Joe Robbins/Getty Images

As it is with guests on "Maury" and WWE wrestlers, demonstrative cockiness is oftentimes a precursor to an athlete's undoing.
From Leon Lett's fabled Super Bowl fumble to Kendry Morales' walk-off knee injury, sports are an exhibition in amazingly ridiculous celebratory gaffes.
Each inadvertent injury and embarrassing spill is a reminder of how lame athletics used to be when players didn't pair an uncontested layup with a twerk session or bust out a backflip after a successful sacrifice bunt.
The following is a celebration of winners who, through winning, also lose.
Begin Slideshow

»
After repeated blows to his opponent's face force the referee to end the match, a MMA fighter storms the gate and immediately falls flush on his back.
It's clear that this guy wants to celebrate his win, but has no discernible plan of action.
This is why it's important to practice and choreograph your triumphant dances, kids.
In 2008, the Spokane Chiefs defeat the Kitchener Rangers to claim junior ice hockey's Memorial Cup.
During the award ceremony, Chiefs captain Chris Burton holds the bottom heavy trophy by the cup, which results in tragedy.
From here on out, the Canadian Hockey League is awarding its junior champions with commemorative T-shirts and buy one, get one Chipotle coupons.
After making a tackle in punt coverage, Florida Gators defensive back Loucheiz Purifoy takes a moment to soak in his shining moment.
He stares gallantly into the cheering crowd like special teams version of Marcus Attilius, only to have a teammate clear him out of the frame with a dizzying blindside hit.
This is why you should always stunt with caution.
If you're having a bad day, this clip of a showboating bicyclist will make you feel a lot better.
Life throws a lot of challenges your way, but it could always be worse.
Like, you could be this guy.
Vernon Davis' go-to celebration is the hackneyed and played out goal post dunk, which is only a spectacle when it goes horribly wrong.
In this case, the 49ers tight end gets stuffed at the point of attack like the crossbar is an inanimate Patrick Ewing protecting the paint.
After nailing a game-clinching shot in a comeback win against the New York Knicks, Paul Pierce runs the length of the court in self-admiring glory.
Pierce is so focused on swaggering that he's oblivious to teammate Nate Robinson's efforts to jump on his back.
As a result, Robinson face plants into the scorer's table as Pierce continues his victory lap.
With only 11 seconds remaining in the game, the Kentucky Wildcats take a 30-27 lead over the defending SEC champion LSU Tigers.
Commonwealth Stadium is in upset jubilee, as the Kentucky student section prepares to rush the field and Wildcats players douse coach Guy Morriss with a presumptuous Gatorade shower.
On the game's last play, LSU quarterback Marcus Randall connects with wide receiver Devery Henderson for an improbable, 75-yard Hail Mary.
LSU relishes an impossible win, while the oblivious, presumably whiskey drunk Wildcat faithful try to tear down the goal post in celebration.
In 1997, journeyman quarterback Gus Frerotte celebrates a touchdown by crowning the stadium wall like a bumbling bighorn ram.
The Redskins quarterback leaves the game feeling dazed, and is later sidelined with a sprained neck.
In sum, the lamest touchdown dance of all time yields a similarly pathetic afterglow.
We've all gracelessly botched high-fives. But, when you're a testosterone-addled rugby player, clumsy celebrations have serious consequences.
In this clip, two sprightly kings of the scrum laud a win by effectually headbutting one another with a running start.
True victory is bleeding from the head profusely with a smile on your face.
With an enormous lead in the women's snowboard cross final, Lindsey Jacobellis punctuates certain victory with a back-side method.
As a patriot, I'd typically applaud the woman for showing up an international opponent on the worldwide stage.
However, she falls right on her seat, essentially handing the gold medal to Switzerland's Tanja Frieden.
Dropping the Copa del Rey trophy is bad enough. But, Real Madrid defender Sergio Ramos is responsible for the trophy's two story fall and subsequent deformation at the hands of a double-decker bus.
Remember, one should never handle precious metals after a parade route's worth of Picon Punch.
Bill Gramatica hits a 40-yard field goal in the first half of a regular-season game to give the Arizona Cardinals a 3-0 lead (let that soak in for a moment).
To commemorate this momentous occasion, Gramatica gallivants about the field like Publishers Clearing House Winner on Red Bull. And, promptly tears his ACL.
This is what it means to suffer from success.
This woman drills a strike and is so overwhelmed with glee that she storms the lane.
Unfortunately for her, the lanes are waxed and she hits the floor like Toronto Mayor Rob Ford after a 12-pack of Molson.
Glory can be so short-lived.
You've probably never heard of Kerwin Bell, but his Karmically poetic taunt during a Canadian Football League game will live in Internet infamy forever.
To watch a man accost an opposing player by spiking a football into his own groin, simply press play.