Oregon's Josh Huff Celebrates TD with 'Show Me the Money' Gesture
December 31, 2013

Bleacher Report
Receiver Josh Huff is playing his final game for the Oregon Ducks, and he is on his way to going out with a bang against the Texas Longhorns in the Alamo Bowl.
The senior celebrated his 16-yard touchdown late in the first half by doing the "show me the money" gesture.
Quarterback Marcus Mariota perfectly executed a shovel pass, and Huff did the rest: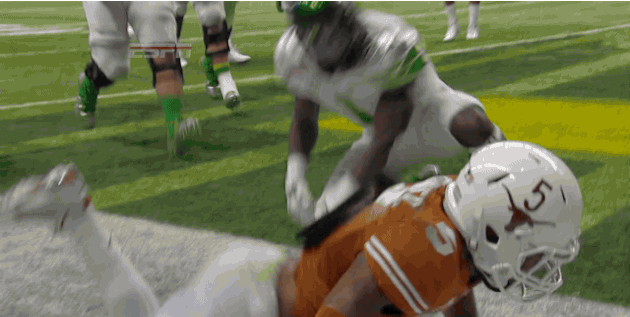 Bleacher Report
Huff's touchdown marked the first time the Oregon offense found the end zone all night, but it gave the Ducks a 20-7 lead heading into halftime.
Of course Texas A&M star Johnny Manziel made this celebration popular earlier this season.