UFC Fight Night 34: 5 Reasons to Watch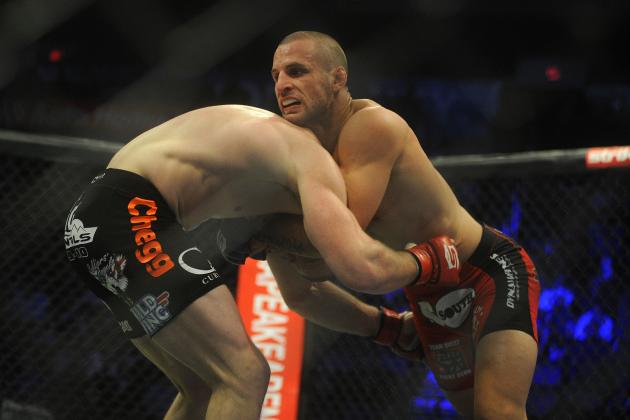 USA TODAY Sports

Just days removed from one of the most memorable and unprecedented finishes in mixed martial arts history, UFC fans already have fresh fights on the horizon.
Saturday will mark the first time in promotional history that a UFC Fight Night is not broadcasted on national television. Instead, it will serve as the inaugural event for the UFC's new digital market, which is free to the public through Feb. 28.
Regardless, UFC Fight Night 34 does carry some weight—not only in regards to future top contenders in a Georges St-Pierre-less welterweight division but also for a chance to value the Singapore market.
Here are five reasons why this weekend is a nice time to sit down, crack a brew and enjoy some ultra-cool fights.
Begin Slideshow

»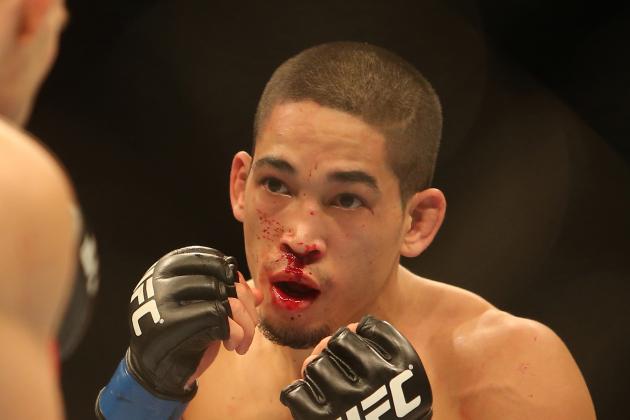 Tom Szczerbowski-USA TODAY Sport

Seems simple enough, but when the skinny pockets of financially strapped UFC fans wane over UFC 168's pay-per-view up-charge, a free fight card is a welcoming sight.
As usual, even some of the most diehard fight fans will scoff at the UFC for putting together such a low-key event to spark off 2014. But given the pressure and the spotlight to perform well, these unassuming cards often produce the most action.
For most of these guys, especially the one-fight international names, this may very well be the only time they get to be seen on the grand stage.
Give them some credit, take a seat on your favorite chair and watch some freebees Saturday from the comfort of your own laptop.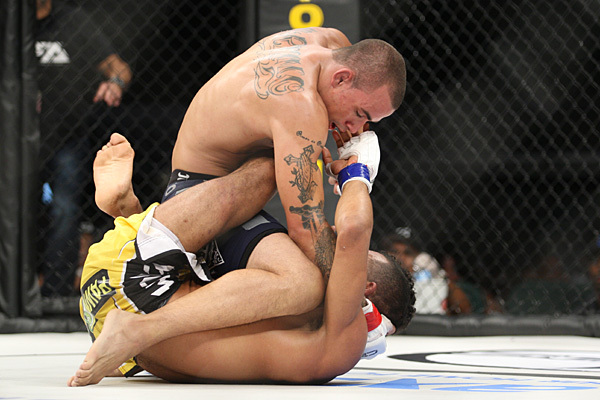 Sherdog.com

At first sight, this featherweight matchup doesn't look like much.
Heck, some people might even wonder how it made the main card at all, let alone serve as the co-main event.
But after taking an in-depth look at the two men involved, it's understandable how interesting this fight truly is.
On one hand, you have Sean Soriano, an undefeated 8-0 youngster hailing from Florida's Blackzilian team with six impressive finishes.
On the other hand, you have Tatsuya Kawajiri, a 13-year veteran who has compiled 32 victories by competing against the best fighters in Shooto, Pride and Dream. He's one of the best Shooto practitioners in the sport today.
This is one of those moments when judging a book by its cover could backfire. Soriano and Kawajiri are going to go to war.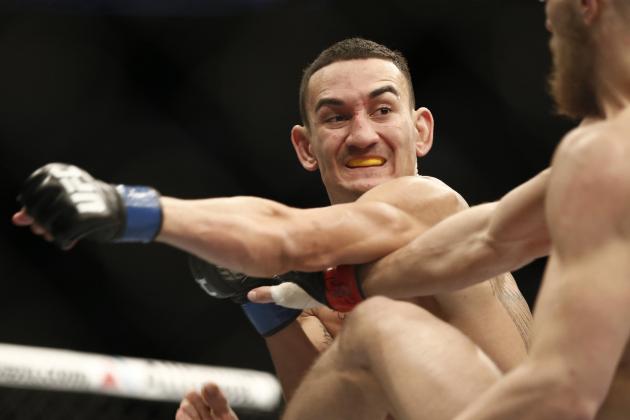 Winslow Townson-USA TODAY Sports

Losing three straight in the UFC today is like signing your soul over to the devil. Guys rarely go on.
So you could imagine how important a victory is at UFC Fight Night 34 for Hawaii's own Max Holloway.
Remember, it wasn't that long ago that three straight victories gave Holloway an ungodly amount of potential as a 22-year-old featherweight with excellent range and dexterity.
But after dropping both of his 2013 bouts to Dennis Bermudez and Conor McGregor, Holloway seems to be on his last legs.
Now, nothing is for certain, but a loss to a guy like Will Chope this weekend could put the youngster in danger of an early 2014 cut. That's a recipe for great action.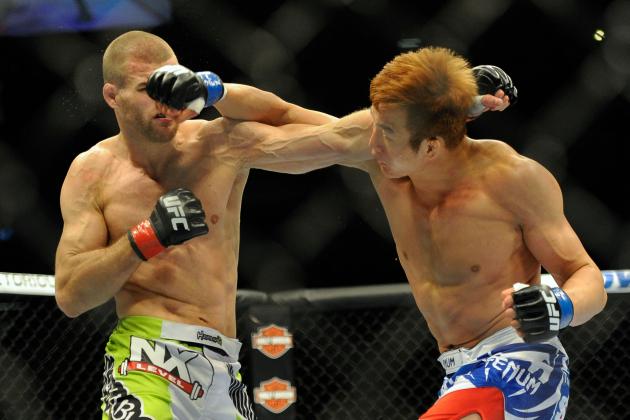 Benny Sieu-USA TODAY Sports

Well, maybe not quite Mike Tyson, but it's important to respect the overwhelming punching power of Hyun Gyu Lim.
Similar to Chan Sung Jung at featherweight, Lim 's punching prowess should supplant him as a future top contender at welterweight.
Now, it may be too soon to crown him champion or anything like that, but the guy has decimated every one of his opponents over the past three years, including six first-round finishes.
Not to mention he possesses a chin that Chris Leben himself would respect.
In any case, look for Lim to utilize his athleticism and explosive strength this weekend as he tries to remain undefeated in the big show.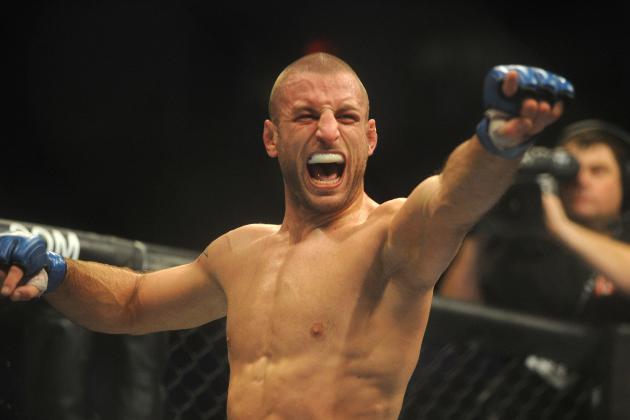 USA TODAY Sports

Now, while Tarec Saffiedine isn't Gilbert Melendez or Daniel Cormier, people have been waiting for his arrival since the desolation of Strikeforce.
As the promotion's last true welterweight champ, the 27-year-old Belgian brings a lot of momentum into the Octagon Saturday.
Equipped with hacksaw leg kicks that can chop through rambunctious cattle, Saffiedine should surprise a lot of people when he finally gets going.
Unfortunately for him, he'll be taking on a man who can end a fight with one swift punch. That means Sponge will have to absorb damage to capture his first UFC victory.
It should be interesting.
For more UFC news and coverage, Follow @DHiergesell