20 Worst Mistakes Made by Footballers in 2013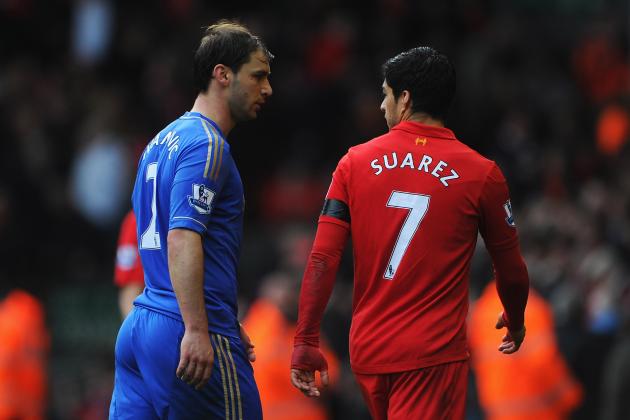 Michael Regan/Getty Images

There's little doubting that 2013 was a big year for all involved in world football, but particularly the players whose names we read every single day.
A lot of the time, the headlines surrounding them are good.
Yet sometimes, the opposite is true.
In 2013, players made their way into the headlines for a multitude of reasons, but a handful of them were for some bad mistakes. Those mistakes differed from judgment calls to simple errors on the field, but the mistakes were certainly evident for all to see nonetheless.
Here are the 20 worst mistakes made by footballers in 2013.
Begin Slideshow

»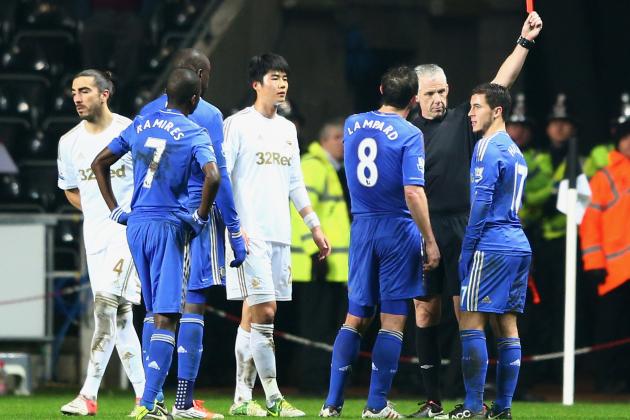 Michael Steele/Getty Images

We kick off the year (note the pun) with Chelsea's Eden Hazard and his memorable incident with Swansea City's ball boy in their 2-0 Capital One Cup loss.
Not the ideal start to the new year from the Belgian international. He was sent off and suspended for kicking the ball boy in his attempt to get the ball back and hurry up play, something which the ball boy's behavior certainly didn't help either.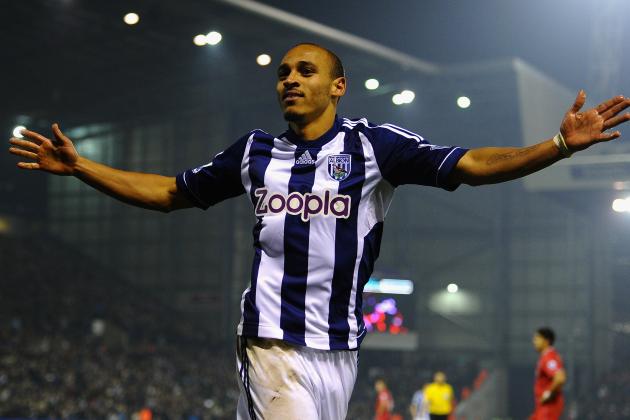 Laurence Griffiths/Getty Images

You had to feel sorry for Peter Odemwingie on deadline day.
The forward drove to Loftus Road in London in an attempt to push through a move to Queens Park Rangers (perhaps thinking the deal was all done), but there was simply nothing in place. He was then forced to return to West Bromwich Albion and face his teammates, who admitted (h/t ESPN) that they were "disappointed" by his "unprofessional" attempts to secure a deadline.
Not exactly what you'd call a good day.
Jonjo Shelvey's poor miss for England's under-21 team wasn't a highlight of his year. But it was for all of us who were looking for Miss of the Year contenders.
Joe Hart got the wobbles big time in 2013 in one of the most documented "declines" (if you can call it that), and it all started against Southampton in February.
This horror attempt at catching the ball led to a 3-2 defeat for City.
Playing in their FIFA World Cup qualifier, Romania were losing 2-1 heading into the final moments of the game as they desperately threw the ball forward.
Hungary had plenty of men back to deal with it—that is, until they decided to run into each other in the box and allow substitute Alexandru Chipciu a last-gasp goal.
Hungary would finish on 17 points (two behind Romania in Group D) in the end and would miss out on qualification for the 2014 World Cup as a result.
(Note: The chaos starts at 2:35 in the video above.)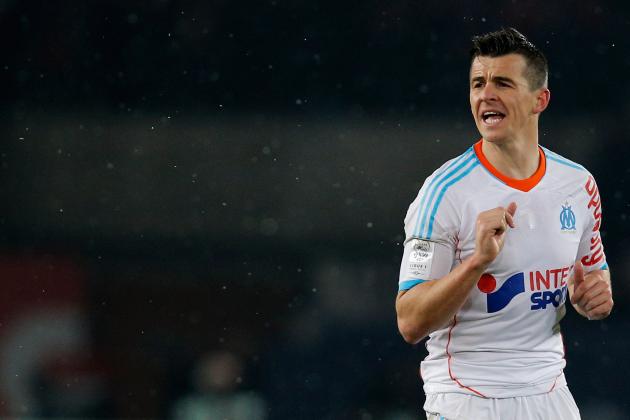 Dean Mouhtaropoulos/Getty Images

Known more for his tweeting than his football abilities, QPR midfielder Joe Barton got into trouble plenty of times this season—the biggest potentially behind when he was suspended by French authorities for questioning the sexuality of PSG defender Thiago Silva.
2 questions for Thiago Silva. Firstly, Why are YOU talking about ME, in your press conference before PSG v Barca? Very strange.

@Joey7Barton, 6:51PM, 3 April 2013
Secondly, Are you Pre-Op or Post-Op? #transsexual#thiagosaladyboy.

@Joey7Barton, 6:54PM, 3 April 2013
Certainly not his smartest move of the season.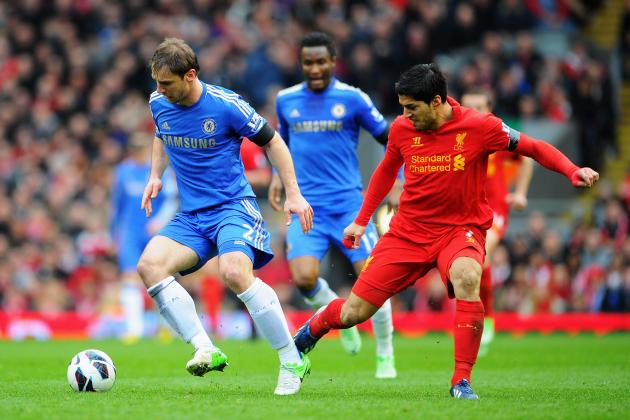 Michael Regan/Getty Images

Luis Suarez has been on an absolute tear so far this season, but few could forget his 10-game ban for biting Branislav Ivanovic back in April last season.
The incident led for calls for Suarez to be banned or, at the very least, transferred by Liverpool, but the Merseyside club stuck by the Uruguay international through the summer transfer window and are now starting to reap the rewards of his individual brilliance once more.
It's the FA Cup Final. City have not had any chance of winning silverware this season except this tournament, and they're playing lowly Wigan Athletic.
By all accounts, the 2012 league champions should win the match.
Yet with the scores locked at 0-0, Zabaleta performs a needless sliding tackle on a Wigan attempted counterattack (with several other defenders around him), winning himself a second yellow card and an early dismissal. City's defense would go on to concede a late goal and give Roberto Martinez's men one of the most shocking FA Cup wins in recent history.
Goalkeepers all make mistakes, as we'll see later on.
But this is not good from German international Marc-Andre ter Stegen, who allowed this goal in the United States' incredible 4-3 win over them in a friendly fixture.
Just reminding everyone why Manuel Neuer is the No. 1, perhaps.
Speaking of German goalkeeping blunders, how about this from Borussia Dortmund regular Roman Weidenfeller? His attempt to dribble out of own box not only saw him lose possession but then concede a penalty to lose them the game and knock them out of the Telekom Cup.
A shadow of things to come this season for Jurgen Klopp's side, perhaps, who are currently struggling in the Bundesliga, having won just two of their past six.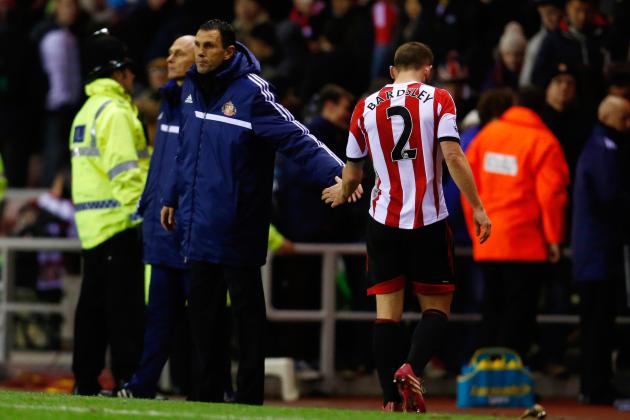 Paul Thomas/Getty Images

Note to footballers: If you're going to lose on the opening day of the new Premier League season, probably best not to jump on social media and mock your own team's performance.
Sunderland's Phil Bardsley learned that lesson the hard way after posting "great opening day. Hahahhahaha hahahhaha!!!" as the Black Cats lost 1-0 to Fulham at home (h/t Daily Mail).
Goalkeeping howlers again, this time from the UEFA Champions League as Viktoria Plzen shot-stopper Matus Kozacik concedes a howler against CSKA Moscow.
Technically not an own goal for him, though, if that's any consolation?
This infamous trip, dive and penalty fail combo from Arturo Vidal against Real Madrid in the Champions League was one of the most GIF-ed moments of the year.
And it's easy to see why.
Not only does Vidal trip over his own feet, he then adamantly gets up and admonishes the officiating crew for not awarding what had to be a clear penalty.
Juventus wouldn't qualify for the last 16 of the Champions League.
Pulling off a "panenka" is something that few have mastered.
And after his dismal attempt against Corinthians here cost his team a spot in the Brazilian Cup semifinals, it's clear that Alexandre Pato isn't one of those select few.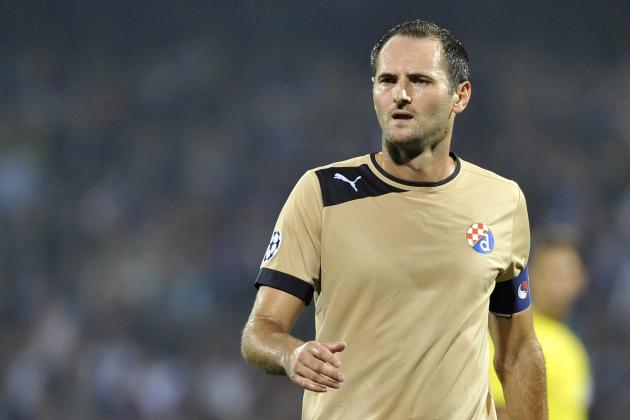 EuroFootball/Getty Images

Banned from the 2014 World Cup for pro-Nazi chants with fans, Croatian international Josip Simunic is certainly going to regret his actions around June next year.
To throw away a spot in Brazil is simply not on—especially in this manner.
Merseyside derbies are close, tight-fought affairs. They are back-and-forth contests. Scoring the game-winner can make you a legend in either red or blue circles.
But missing from point-blank range? Yeah, that's not good.
Especially when the league's leading scorer is unmarked next to you.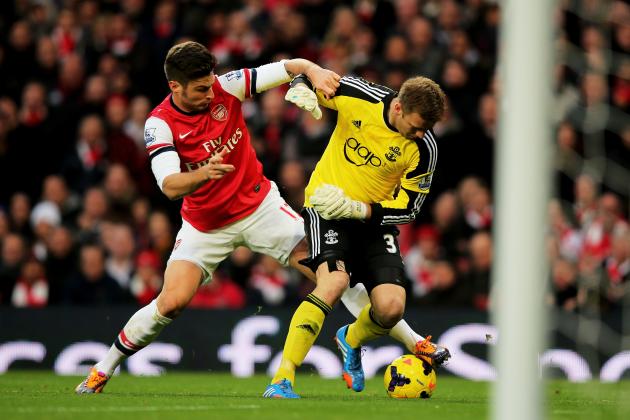 Clive Rose/Getty Images

Did someone say goalkeeping fails again? All right, here you go.
This memorable one for Artur Boruc was just part of a horror month for him personally, having been beaten from 100 yards by Asmir Begovic earlier on.
Olivier Giroud the benefactor this time around.
Thibaut Courtois, a Chelsea goalkeeper on loan at Atletico Madrid, has become one of the top young shot-stoppers in the world over the past two or three years.
Yet this failed flap against Zenit St. Petersburg was not his finest hour.
Especially given that the Champions League world was watching.
Jackson Martinez: point-blank miss.
Eliaquim Mangala: point-blank miss.
Combined, the two FC Porto players have a transfer valuation of £44 million (h/t Transfermarkt), but you wouldn't exactly guess it from this passage of play.
Clive Brunskill/Getty Images