The Houston Rockets have turned some heads with big wins lately, but they're still a notch below the Western Conference elite in the standings. That gap is telling—it speaks to the team's lack of consistency.
Despite a showcase road game takedown of the San Antonio Spurs on Christmas evening and their recent dominance of the Golden State Warriors, the Rockets have questions to answer. They've lost games lately by 33 and 31 points to the Indiana Pacers and Oklahoma City Thunder, respectively.
Both teams are natural foils to what the Rockets are trying to do on the court.
The Pacers' discipline in the half-court trumps Houston's desire to turn games into free-ranging scoring fests in which the team essentially bets on their ability to outgun the opponent. Indiana is better at making the Rockets play into their style, rather than vice versa.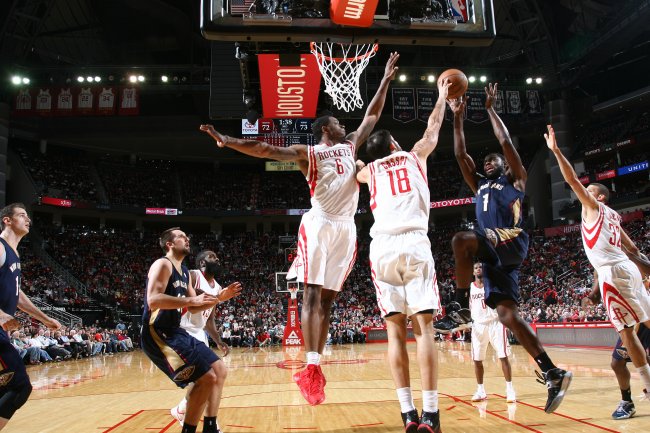 Layne Murdoch/Getty Images
With the Thunder, the dynamic is quite different. They're simply too dangerous to bait into a shootout. Even without Russell Westbrook, Oklahoma City ran through Houston's defense to the tune of 117 points.
The development of Reggie Jackson and Jeremy Lamb—both clearly learning a thing or two as understudies of the league's most dynamic offensive duo in Westbrook and Kevin Durant—makes tricking the Thunder into the Rockets' game a particularly dubious goal.
The Rockets need to develop a happy stylistic balance—one that caters to the problems their fiercest enemies create as much as it does to the talent on their roster. Without a smarter, more widely applicable strategy, they're bound for further exploitations of these kinds, and likely a swift playoff exit.
This seems especially to be the case when we also consider some of the less excusable losses on their schedule. In the month of December, the team bowed to the lowly Sacramento Kings and Utah Jazz, and their second straight to the Dallas Mavericks—a feisty fringe playoff team, but certainly one the Rockets should have figured out by now.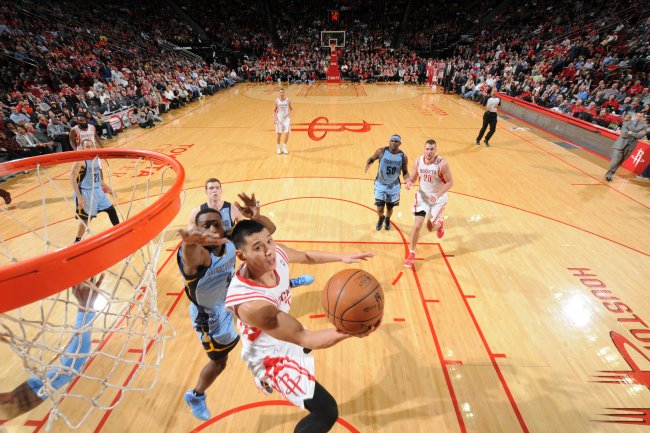 Bill Baptist/Getty Images
Such losses raise questions of game-to-game motivational issues.
Despite some impressive flexing in big matches, this relatively fresh compilation of players has a lot of work to do before they make sense as a true contender, and relying on an on-off switch is not yet a privilege they've earned. Contests against lower opponents should be treated as precious opportunities for calibration—not nights off.
Motivation or "focus" may seem like highfalutin concepts evoked by sportswriters without enough meat and potatoes to push content forth every weekday. But in a seven-game series against a dialed-in opponent, the margin for error is very slim, and having a mental edge is a palpable advantage.
The Rockets need to capitalize on every chance they have to bolster the continuity of their still-baking attack.
Of course, the slog of the season—what it does to the bodies of high usage players like James Harden and Dwight Howard, how it breaks them down—is just as palpable, and needs to be taken seriously.
So Houston is faced with the task of finding an all-in philosophy that allows nights off from either stars not to derail the team machine. They need principles strong enough to help them win underhanded, or for when the opportunities for easy baskets aren't as bountiful.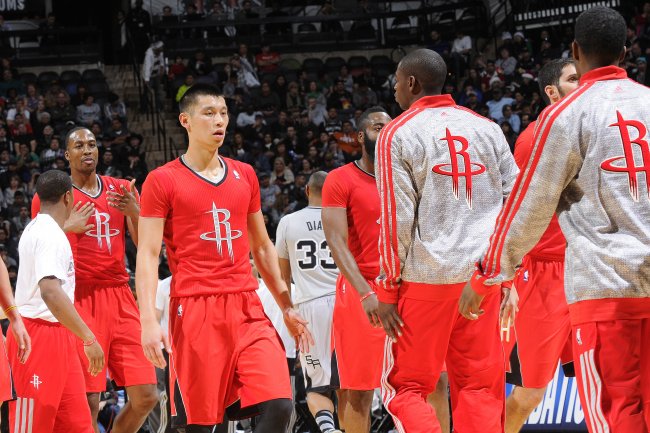 D. Clarke Evans/Getty Images
The Pacers and Thunder both know a thing or two about that strength of culture—they've put in the repetitions necessary to create an interdependence and self-awareness up and down their rosters. The Rockets should look to do the same, no matter how high the other team's profile is on a given night.
As it stands, Houston has a very finite sum of scenarios in which they can win basketball games. They need to be up against a team who can't match their firepower, or who can't force them into a methodical half-court chess match. Lucky for them, the list of teams who can do either is short.
But it's still long enough to keep them from an extended playoff run.