Tom Huddlestone's goal for Hull City against Fulham on Saturday was his first in the Premier League since April 2011.
To celebrate, the midfielder had some of trademark hair cut off, on the pitch, and Hull have posted his shorn locks for sale on the auction site eBay—see the listing here.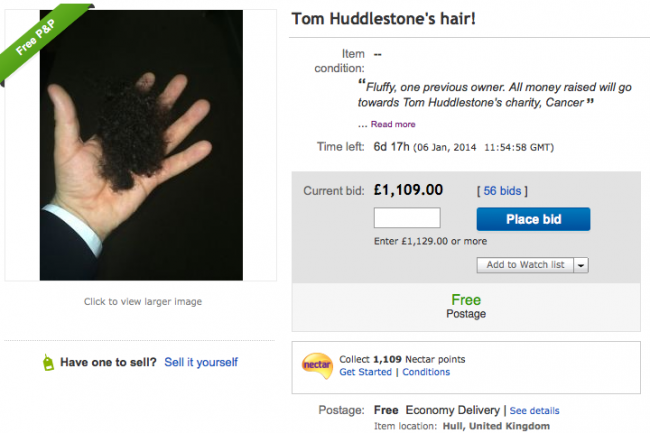 Ebay
"Fluffy, one previous owner. All money raised will go towards Tom Huddlestone's charity, Cancer Research UK," reads the sales blurb on the page.
As of 6 p.m. UK time on Monday, the bidding was at £1,109. The winner of the bid will get to meet Huddlestone and receive the hair from the man himself.
What better way to spend that Christmas cash you got from your parents?