Peter Forrest Takes Outrageous, Relaxed, One-Handed Catch in Big Bash League
December 30, 2013

Scott Barbour/Getty Images
Australian cricketer Peter Forrest took a catch which will be hard to better during the Big Bash League clash between the Brisbane Heat and the Melbourne Renegades.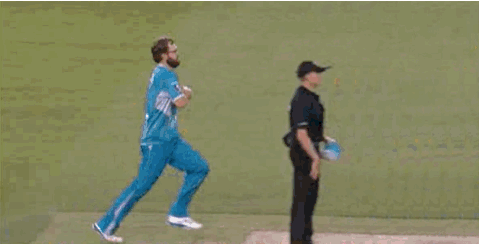 GIF
Forrest managed just one run with the bat, but in the field he made a sublime grab to get rid of Jos Buttler.
Daniel Vettori bowled the ball and Buttler, who had raced to 61 in no time, must have thought he'd cleared the infield.
Forrest was backpedaling at a fairly leisurely pace, but he leapt up and stuck his left hand out while in midair, and the ball stuck firm.