Nine Baseball Milestones on the Horizon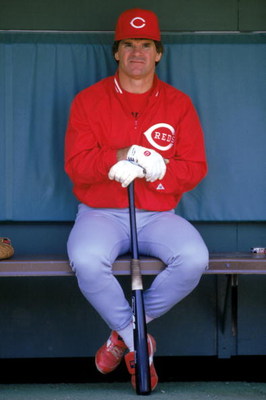 As baseball fans, we love statistics, and there are certain milestones that make our mouths water. Take a look at my list of nine big milestones coming soon to a ballpark near you. These are in order of how soon they may happen.
I've also provided some projected dates in case you want to get tickets, as well as a little trivia. I hope you enjoy.
Randy Johnson, 300 Wins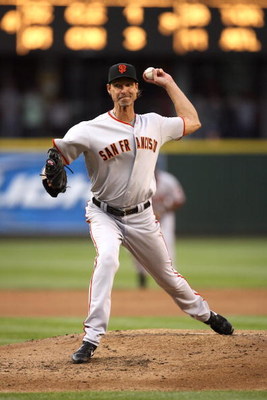 I can't help but think how magical it would have been if Randy Johnson could have achieved this milestone in Seattle when he faced the Mariners back on May 22.
As it stands, Johnson will take on the hapless Nationals and look to become the 24th member of the 300 win club, tying Lefty Grove and Early Wynn in the process.
It's probably a safe bet that he will be the last 300 game winner for the next decade, so I plan on tuning in to see it.
Projected Milestone Date: Wednesday, June 3, in Washington
Bobby Abreu, 2000 Hits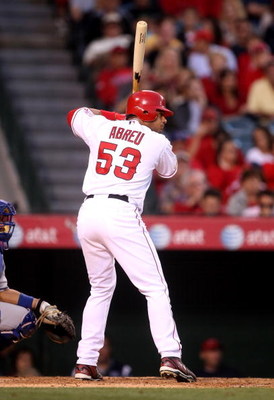 Abreu has been incredibly consistent since getting his break in Philadelphia in 1998. He has had at least 155 hits in 11 consecutive seasons and is on pace to maintain that average.
For his career he has managed a .300 batting average and over a .400 on-base percentage. He is certainly capable to get the five hits he needs all in one night, but at his present pace, expect it to happen at Comerica Park against the Tigers this weekend.
Projected Milestone Date: Saturday, June 6, in Detroit
Carlos Zambrano, 100 Wins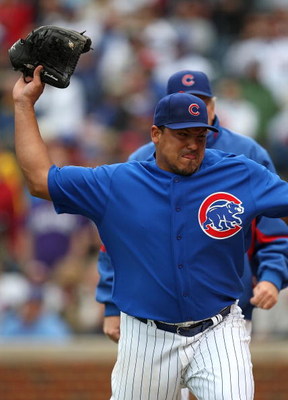 In the news lately more for his temper tantrums than his pitching exploits, Zambrano is one win away from becoming the youngest member of the 100 win club amongst active pitchers (Zambrano turned 28 on Monday, June 1).
It will be interesting to see if Zambrano's latest Gatorade cooler attack helps him to regain his focus in what has been a fairly inconsistent season.
Projected Milestone Date: Wednesday, June 10, in Houston
Miguel Tejada, 2000 Hits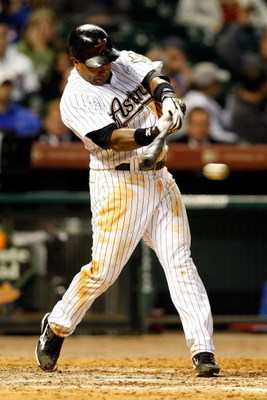 Tejada played in 160 or more games in seven consecutive seasons, which certainly helped him to reach this plateau earlier than most players. You can insert your own reasoning for how he became such as iron man.
After Monday's two-hit performance, Tejada stands at 1986 hits.
Projected Milestone Date: Saturday, June 13, in Arizona
Lance Berkman, 1000 RBI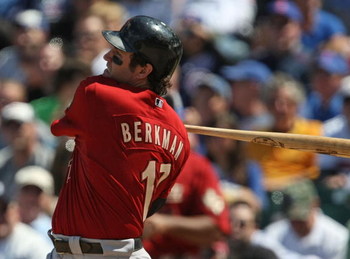 In what may be the most compelling milestone race going, there are three 33 year-olds vying to become the first to reach 1,000 career RBI. My money is on Lance Berkman. In part, because he's the closest (992 after Monday's win against Colorado).
Berkman will try to out-produce Paul Konerko (990) and David Ortiz (987).
Here's your trivia question: Who are the 26 active major league players with 1000 career RBI? For the answer, go to my profile.
Projected Milestone Date: Sunday, June 14, in Arizona
Alex Rodriguez, 564 Home Runs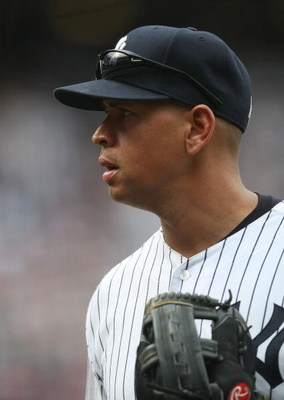 Rodriguez will pass Reggie Jackson for 11th place all-time with four more home runs. I'm not sure just how cherished this moment will be, but it is momentous nonetheless.
Next up will be Rafael Palmeiro at 569, and I'm pretty sure that will be met with total ambivalence, so let's take this moment to recognize Mr. October.
Projected Milestone Date: Tuesday, June 16, vs. Washington
Mariano Rivera, 500 Saves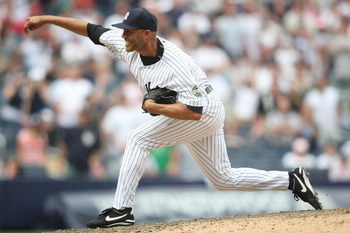 Rivera has been the quiet assassin since being named the Yankees closer prior to the 1997 season. Without question, Rivera has performed his job with unparalleled excellence.
In that time he has only one season with an ERA over 3.00 and he has amassed 493 saves through Monday.
Projected Milestone Date: Tuesday, July 7, in Minnesota
Vladimir Guerrero, 400 Home Runs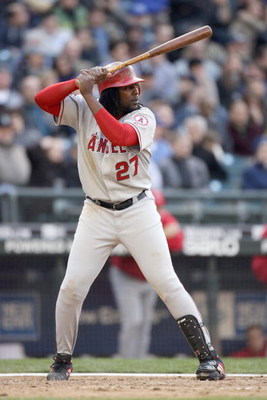 The thing that amazes me about Vlad when I look at his career stats is his .322 career batting average. He is clearly beginning to decline in his productivity, which just makes me root even harder.
With 393 career home runs, he should reach the 400 mark before the all-star break.
Projected Milestone Date: Tuesday, July 7, vs. Texas
Ichiro Suzuki, 2000 Hits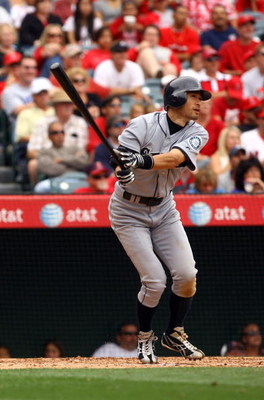 I just want to remind everyone that Ichiro's first season in the majors was 2001, and he is already approaching 2000 hits. It may very well be the best decade in the history of the game.
After Monday's game against Baltimore he stands at 1874 hits, so at his career pace of about 1.5 hits per game, Ichiro should make it this season. I will certainly be rooting for him.
Projected Milestone Date: Tuesday, September 1, vs. Los Angeles Angels
Keep Reading